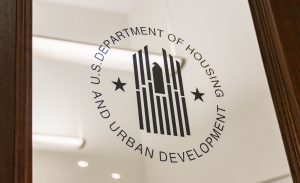 A quiet dispute is brewing in the affordable housing community over how the federal government should fix a long-standing problem in its main grant program for constructing affordable homes.
HUD's HOME Investment Partnerships Program sends more than $1 billion a year to states, counties, and cities to distribute to projects that build or operate affordable housing, or that provide tenant-based rental assistance and certain other services. The funds have produced more than 1.3 million units since 1992 and helped over 400,000 families with rental assistance, according to the HOME Coalition, an advocacy group of about 40 organizations.
Agencies are required to set aside 15 percent of their HOME grants for projects led by community housing development organizations, or CHDOs. But changes HUD implemented in 2013 have made it harder for nonprofits to be designated as CHDOs and receive those set-aside funds.
Since the change, the number of CHDOs has plummeted from over 600 nationwide to perhaps just a few dozen today. There are now so few CHDOs nationally that some in the industry say Congress should simply eliminate the funding set-aside within the 30-year-old program. That's because if state and local housing agencies are unable to give out the money, they are forced to return scarce affordable housing dollars to HUD.
Others argue that legislators should instead make it easier for community development corporations and other local entities to become CHDOs and get access to the funds. They say these groups, often volunteer-led nonprofits, are uniquely able to execute small, community-based projects that otherwise might never happen, particularly in rural areas and other places that have few affordable housing developers.
"You have an entity that is dedicated to that specific community, and with the right assistance, can make critical impact and be a catalyst for change," says David Young, director of capacity building at Housing Action Illinois, a statewide coalition based in Chicago. His organization assists CHDOs and organizations that want to become CHDOs.
At issue is funding reserved for CHDO projects like two new homes being built for first-time homebuyers on a derelict site in Waynesboro, Pennsylvania; three affordable rental units that are being rehabilitated in a preserved historic home in Fall River, Massachusetts; and an ongoing development program in Salina, Kansas, that has built eight single-family homes for low- and moderate-income families in the past three years.
Now, however, a resolution may be in sight. Sen. Catherine Cortez Masto of Nevada is drafting a reauthorization bill for the HOME program. Housing agencies and developers have proposed a raft of changes, including eliminating the CHDO set-aside and replacing it with a set-aside for any housing nonprofit, whether community-based or not. Alternatively, community development organizations say the bill should keep the set-aside but ease the 2013 restrictions so that more of them can become CHDOs.
A Scramble for Scarce HUD Dollars
The debate over the best way forward represents, in part, different visions about who is best suited to perform affordable housing activities: larger organizations, whether government, nonprofit, or private, that can operate efficiently and at scale, or small groups that build much less but are deeply rooted in the community and can gradually create more housing options in badly underserved areas, especially homeownership projects.
But the eagerness in some quarters to eliminate the set-aside also reflects the eternal scramble for very limited federal funding. Vicki Watson, executive director of the National Community Development Association, whose members are city and county agencies that administer HUD funding, said in an interview that she was not even aware that it had once been easier for organizations to become CHDOs. Her members just want access to funds that would otherwise be lost.
"Particularly with the affordable housing crisis and not having enough affordable units, any money that participating jurisdictions can get to help towards that, they really want," Watson says. "We don't want to do away with CHDOs or nonprofit involvement in the program. We just want to be able to use that money if we're not able to find a CHDO."
To be designated as a CHDO, an organization must be a nonprofit under state or local law and at least one-third of the board members must qualify as low-income or be residents or representatives of a low-income area. Government and for-profit companies are permitted only a limited role in the group's governance, among other rules.
The most challenging CHDO requirements were introduced as modifications to the HOME program after it had already been operating for more than a decade. In 2011 The Washington Post published an investigation that concluded the program had "squandered hundreds of millions of dollars on stalled or abandoned projects." It blamed the problems in part on CHDOs, which it said are "often undercapitalized and lack experience."
HUD responded that most HOME projects are successful and said it would be impossible for the agency to monitor thousands of ongoing projects across the country. But Congress held hearings and cut the program's budget, and the Obama administration eventually put the new rules in place.
The changes included a new requirement that CHDOs have paid, in-house staff to run their HOME-funded projects rather than use consultants, as many small community groups had previously done. CHDOs also had to be certified on a per-project basis instead of having general designations that last for a few years.
The changes "ended the CHDO program as we knew it," says Frank Woodruff, executive director of National Alliance of Community Economic Development Associations (NACEDA), a HOME coalition member that represents current and potential CHDOs.
Hundreds of organizations lacked outside funding to meet the heightened administrative requirements and abandoned their designations. Since the change in 2013, state or local agencies have often been unable to find enough CHDO projects to use their set-aside budgets. If the funding isn't parceled out within two years, it must be returned to HUD (although that rule has been retroactively suspended for the last few years due to the pandemic).
HUD has been trying to change the CHDO rules for years. In 2016 it asked legislators to allow statewide nonprofits to be designated as CHDOs, which it said would help rural states with few CHDOs and prevent the return of unused funds every year. In 2017 the agency asked for the set-aside to be eliminated entirely.
"It is extremely difficult for participating jurisdictions receiving smaller and smaller allocations to administer this 15 percent set-aside, which has been reduced along with the formula allocations because of significant reductions in appropriations over the past five years," HUD said in its annual funding request.
HUD declined to comment specifically on the CHDO set-aside or the reauthorization bill. "HOME is a key tool for the production and preservation of affordable rental and homeownership housing. HUD is strongly supportive of strengthening this critical program," a spokesperson said in an email.
Scale Versus Accountability
The HOME Coalition has been helping craft Sen. Cortez Masto's reauthorization bill under the leadership of one of its member organizations, the National Council of State Housing Agencies (NCSHA), and hopes to see it pass this year. Jennifer Schwartz, NCSHA's director of tax and housing advocacy, says the coalition is working to achieve a consensus on the CHDO issue and other updates to the law, but nothing has been finalized.
However, in 2017 NCSHA asked HUD to eliminate the CHDO set-aside, and in 2020 the HOME Coalition proposed replacing it with a general nonprofit set-aside. Schwartz also expressed skepticism about the general concept of CHDOs and the ongoing administrative burden of maintaining the designation.
"It's always been kind of an awkward fit" with the HOME program, even prior to the 2013 changes, she says. "We heard from agencies long before that, that they were really struggling with the CHDO requirements. This has been a longstanding concern among participating jurisdictions in the HOME program at all levels for a really long time."
NACEDA is part of the HOME Coalition, but Woodruff says he has not been able to ascertain whether the coalition's leadership still favors eliminating the CHDO set-aside. He argues that the rule should instead be modernized to help more community development corporations (CDCs) and other local groups become CHDOs and gain access to HOME funds.
To that end, NACEDA is calling for a number of reforms, including certifications that last for five years rather than being tied to specific projects. It wants state and local agencies to be able to subcontract the CHDO certification and grantmaking processes to regional organizations with expertise in working with community groups. The association is also calling for HUD to do a better job helping CHDOs build organizational capacity, so they can create more affordable housing in underserved areas in the long run.
CHDOs are uniquely allowed to use some HOME dollars for operating expenses; they should get more of that funding, and even be mandated to spend a certain minimum on operations, NACEDA says. "There are very, very few federal programs that fund the capacity of CDCs," Woodruff says. "This was just a really popular program that applied flexible dollars to affordable housing, which is a core line of business for CDCs, and it went away."
Bringing more CDCs back into the program would boost homeownership projects and activities, which CHDOs tend to favor over rental activities, and empower the people of color who often lead the organizations, Woodruff says. It would balance out HOME's focus on the scale of housing production, adding a greater emphasis on developers' accountability to the communities where the housing is being developed, he argued.
"The CDC sector's value-add to housing America's families is not the highest level of unit production. That's not where we are," he says. "We're much more oriented at making sure housing is produced for those who need it the most, and that it will have the biggest and most equitable economic impact in the communities where we operate. That's where we win."