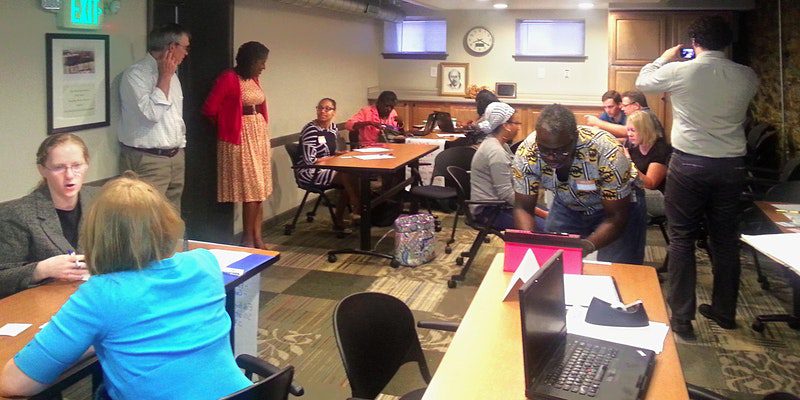 In Baltimore—as it is across the country—conversations about gentrification, displacement, and community change have been going on since long before COVID-19 devastated communities and shut down the economy. According to the Joint Center for Housing Studies of Harvard University, about 49 percent of renters in the city were cost-burdened in 2018, meaning they paid more than 30 percent of their income on housing. Even worse, 26 percent of renters paid more than half of their income on rent. Low-income communities of color in Baltimore have also long endured disproportionately high rates of eviction and homelessness.
These issues have especially affected folks who have lived in their respective communities for a long time, also known as legacy residents. This includes seniors who are aging in place with the intent to pass their homes on to family, residents who have raised or are raising families where they grew up, and residents who have inherited or bought a home from a family member.
Legacy residents often have deep social ties in their communities, says Pamela Petty, director of housing counseling at St. Ambrose Housing Aid Center, Baltimore's oldest nonprofit housing provider. When legacy residents leave, it weakens the fabric of the neighborhood, leaving those homes available for real estate investors to flip. "If they lose their house, it changes the whole neighborhood," says Petty.
After noticing that many of their clients were from the same family, staff at St. Ambrose have made a concerted effort to keep these residents in their respective communities. Since 1968, more than 125,000 families have taken advantage of the organization's services, from its homebuyer education classes to its legal services to its homesharing program.
"We found that in our rental program, a number of our clients are generational: the kids grow up in the house with grandma, and then [they] eventually take the leases … ," says Karen Heyward-West, former director of homesharing at St. Ambrose. "We have generations where the parents purchase homes [with] St. Ambrose, then the children are purchasing [those] homes."
Focusing on Legacy Residents Who Are Homeowners
When Owen Jarvis first started working with St. Ambrose's legal team in 2012, foreclosures were out of control in the city. Jarvis worked with homeowners who had been the victim of predatory loans, which had deceptive or unreasonable terms, and homeowners who just couldn't keep up with their mortgage payments. "The loans that you saw, just crazy things like five-year interest-only loans, and then in year six, once principal starts getting paid, the dollar amount shoots up and it was clear from the beginning that they never had any hope of sustaining the property," Jarvis says. Ensuring that lending practices are transparent and that homebuyers are informed about the process prior to entering into a mortgage is important to St. Ambrose, especially now that the market has heated up.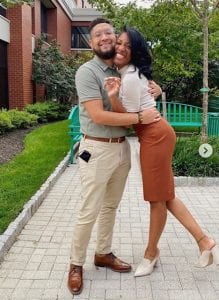 According to Petty, there are two sides of homeownership counseling: purchasing and retention. The purchasing side educates potential homebuyers about how to spot predatory lending practices, how property taxes are paid, and general information about mortgages. The retention side helps homeowners avoid foreclosure by providing workshops, legal services, and funding for repairs.
Baltimore neighborhoods have seen an influx of investment, and as such, property values have steadily increased. While rising property values can be positive way for homeowners to build equity, Pettys says it also comes with increasing property taxes for low-income legacy residents, many of whom are seniors on fixed incomes. When coupled with the economic uncertainly brought on by the pandemic, local residents are extremely vulnerable to losing their home.
"People losing their homes . . . over unpaid property taxes is a big problem," says Jarvis. In May, about 14,000 properties, both commercial and residential, were scheduled for a tax sale. (Any property that has more than $750 in back taxes goes on tax sale.)
The state of Maryland does offer a tax credit for homeowners whose property taxes exceed a certain percentage of their income, and the City of Baltimore does mail out reminders about this resource, but many residents are often unaware that the tax credit must be reapplied for annually. To address this, St. Ambrose's legal and housing counseling staffers collaborate to do outreach and remind residents about the annual application, and they offer assistance with filling out the paperwork.
St. Ambrose also runs the Housing Upgrades Benefiting Seniors (HUBS) program, which is a city program provided through local nonprofits that helps older adults remain in their homes by providing low-interest loans for home repairs and modification. "Small renovation loans, that's one of the good things about HUBS: if those folks get to stay in their house, they get to be able to reap some of the value from those new [neighborhood] renovations that are coming in, and that can then go on to their family members," Jarvis explains.
[RELATED: Why Organizations Should Invest in Home Repairs to Improve Health]
Programs like HUBS are important to keep legacy residents in their homes, especially because many face difficulties securing financing. Petty describes the frustration of seeing longtime residents denied loans while real estate investors get generous financing to repair homes. The homes were technically available for anyone to purchase, Petty argues, "but they weren't available to the people who may have wanted to stay in a neighborhood because no one wanted to give them a loan . . . but then John comes in and says 'I work for Hopkins' or 'I work for the state of Maryland,' they're going to give [him] a loan for $100,000 if he renovates the house, but you couldn't give this nurse $50,000 three years ago?"
More Than a Roommate
As home prices continue to rise, many Baltimore residents have found it difficult to afford their mortgages, or a decent place to rent. At the same time, for older community members who live by themselves, loneliness and social isolation are serious health risks. St. Ambrose's approach to addressing both issues is overseeing a homesharing program where individuals who are searching for affordable housing are matched with homeowners who have spare bedrooms. Since the homesharing program's inception in 1988, St. Ambrose has facilitated almost 2,000 matches in the Baltimore area, affecting over 3,681 lives as the only homesharing program in the state.
Home-sharers pay $500 in monthly rent and a one-time $25 application fee. Matches are made based on living compatibility topics, such as what time each party typically wakes up, whether they are noisy, and how messy they are. This may seem like a typical roommate arrangement, but Heyward-West says the key difference is that there is an element of companionship that is expected in a homesharing relationship that may not be a requirement in a roommate arrangement. "They socialize together. Whether it's movies, whether they eventually end up cooking together, sharing food, it's family. They go in knowing that 'this is a person that I selected, and they selected me,'" says Heyward-West. There's a reason that so much energy is put into finding a good match. According to Heyward-West, approximately 60 percent of homesharing clients see this as a long-term housing arrangement.
[RELATED: A Home After Prison—There's No Place Like Homecoming]
The homesharing program initially focused on seniors, but soon expanded to single individuals who were going through life transitions, such as a divorce or job change, and needed temporary housing. Other home-sharers include international students attending Johns Hopkins University, low-income individuals in need of housing alternatives, and single parents with children.
Because legacy residents include those who grew up in a certain community, it's important to also think of housing opportunities for young people who wish to remain in their neighborhoods but face obstacles doing so.
St. Ambrose's other homesharing program—Host Homes—does just that. The program was started to address the compounded difficulties that young people between the ages of 18 and 24, especially young people of color, face while houseless. According to Homeless Management Information Systems (HMIS) Coordinated Access data collected in 2019, 37 percent of youth experiencing homelessness have experience with the foster care system; 29 percent have experience with the juvenile justice system. Less than 49 percent have a high school diploma. Additionally, the Baltimore City Journey to Jobs report found that 88 percent of youth experiencing homelessness were not employed.
St. Ambrose works with the Baltimore Re-Engagement Committee as well as Baltimore City Schools, Loving Arms, Springboard Community Services, and other organizations serving young people to identify candidates in need of housing, many of whom dropped out of high school and are working toward a GED or other educational opportunities but are at risk of homelessness. When serving young adults, St. Ambrose trains home providers to be conscious of the possible backgrounds of trauma that participants may carry with them. "In terms of parental supervision, in terms of guidance around decision-making, we're asking the home providers, or the hosts, to really listen and understand the trauma. And we do training for all of these individuals so they know exactly what they're getting into . . . some of the youth come from backgrounds where they were physically or emotionally abused. So there's a certain way in which you want to communicate and recognize signs of depression." 
For organizations that are considering a homesharing program, Heyward-West recommends reading the handbook prepared by the National Shared Housing Resource Center, the national organization that provides St. Ambrose with technical assistance. However, Heyward-West warns that it can be difficult to get funding from local governments because there's little they can regulate about what homeowners do with their homes and who they share them with. With Host Homes, the city is providing funding to St. Ambrose to support young people who are unhoused, but not necessarily to house them. "Using our homesharing program model to house them is pretty much on St. Ambrose to do, but it's not something that we can say, 'Department of Housing, you should pay for 25 homeowners' monthly expenses to house [unhoused people].' That's just not something that they're willing to do." However, homesharing is still a valuable alternative housing model. "We want to make sure we're there as a creative alternative housing option, because at the end of the day, everybody's not going to be a homeowner. Everybody's not going to have their own rental lease. Everyone's not going to have adult children who they can go live with," Heyward-West says. "So, if I'm a homeowner and I have a couple extra bedrooms in my home and I'm willing to share, why not use unused housing stock?"
Passing on the Legacy
A major theme of the organization's work is ensuring that families can pass on their wealth to their children and grandchildren. Before the pandemic, St. Ambrose's legal services division hosted estate planning workshops at the local library, free of charge. Staff hope to resume workshops once the COVID-19 threat has subsided, as estate planning is a critical component of St. Ambrose's mission to keep legacy residents in their communities. It allows for aging residents to pass on their property—which oftentimes is the only form of accrued wealth they have—to their descendants, who likely grew up in the community as well. "That one hour of service can have such a long-term impact on that family's assets, and really the community," says Jarvis. "When a family member passes and does not have any sort of will or estate planning in place, that can be a very problematic situation. We've seen this a lot. Somebody calls and says, 'Hey, my mother [or] my grandmother passed and I want to get the property in my name, what do I do?' [They] come to find that there was no will."
In these situations, complications can easily arise when there are multiple potential heirs, causing disagreements or misunderstandings about what happens with the property. "When you have a situation where there's a vacuum of responsibility for a property, then you may have a dispute about who should pay the mortgage, the property taxes, who pays the water bill. These things [then] don't get paid and that destabilizes the property and can result in a big loss."
That loss includes the displacement of residents who've lived in an area for most, if not all, their lives, and it also leads to vacancy, which can contribute to the decline of a community.
As part of its assistance with estate planning, each year St. Ambrose helps more than 100 residents create and update wills, and also assists in filling out advance directives, which are legal documents that explain how an individual wants medical decisions to be handled if they eventually become unable to make those decisions on their own.
St. Ambrose's focus on legacy residents helps achieve the organization's mission of assisting low- and moderate-income Baltimore residents. According to Jarvis, the focus on legacy residents also "helps unify the work of various departments [at St. Ambrose]. We do the same community service . . . of serving legacy residents, empowering legacy residents, protecting legacy residents, and thereby protecting communities, so it helps sort of bind us to our mission in a way that it's powerful, it's tangible, it's real, and it makes our work more meaningful."