Earlier this year, the Housing Playbook Project released the New Deal for Housing Justice—a set of policy recommendations to help solve the U.S. housing crisis, which has been made worse by the pandemic. And The BREATHE Act, a project of the Movement for Black Lives' 501(c)(4) Electoral Justice Project, offers a radical reimagining of public safety and community care. Shelterforce, Neighborhood Funders Group, and Funders Together to End Homelessness hosted a conversation on March 10 with people involved in each to discuss the highlights of each proposal and what needs to happen next.
Joining us were Jennifer Cossyleon, a Mellon ACLS Public Fellow at Community Change Action, which managed the New Deal for Housing Justice process and is now working on organizing support for implementing its priorities; Jeremie Greer, co-executive director of Liberation in a Generation, who is a contributing author to the New Deal for Housing Justice; and Philip McHarris, a researcher with the Movement for Black Lives and a doctoral candidate at Yale University.
The following transcript has been edited for length and clarity. Watch the full recording here.
Miriam Axel-Lute: Why was the New Deal for Housing Justice created and what was the process to create it?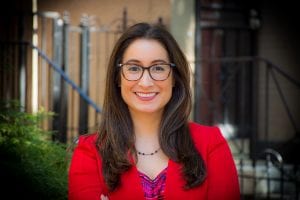 Jennifer Cossyleon: The New Deal for Housing Justice puts forth a bold vision for housing policy. It was created because this is very much needed. It centers racial equity and was created with input from a lot of folks—100 stakeholder interviews, over 400 ideas that were shared by grassroots leaders and advocates through an open call. And it's directly aligned with Community Change Action's vision for a path to power for Black, Brown, and immigrant communities, because it really challenges our government to create housing that works for people who most need it. It's ultimately about rebalancing power.
The main principles of the New Deal for Housing Justice include: housing is a human right and a basic human need; housing is community infrastructure for the common public good; housing policy must be anti-discriminatory, anti-racist, and it must [center] the voices of directly impacted people, people who've faced housing insecurity, people who've been homeless, [and] people who live in public housing.
Housing is a pathway to more equitable communities in general. And so, the New Deal for Housing Justice, aka the Playbook, was created as a guide for the new administration primarily; but, as a whole, it does a really good job of pointing to the ways in which housing intersects with virtually every other aspect of family life and how racial inequity within housing has impeded so many families from access to better opportunities, and in turn, what we can do, policy-wise, to undo these harms.
Housing is so important. Where you live affects where your kids go to school, where you take them to the park, whether there's public transportation to get to work. Where you live affects your options for childcare, for accessing medical needs, for being able to reach fresh food. And the reality is that access to safe, affordable housing in the private market has been out of reach for many families. And this is largely because of the color of their skin, how they pay their rent, and also how we define affordability. Public housing investment and subsidized rent assistance is inadequate to meet the need that we have in our country.
At every transfer of power, affordable housing advocates—like advocates of every cause—generate lists of recommendations for the new administration. How is the New Deal for Housing Justice different from these documents that come every four to eight years?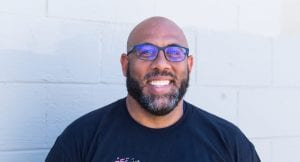 Jeremie Greer: [What] really distinguishes this one from the others: its focus on centering racial justice.
It looks at policies that would advance racial justice, but it also integrates racial justice into other sections, like around public housing, homelessness, rural housing. It doesn't make that false choice that people often do, where it's like, "Well, do we integrate it through all, or do we focus [on] it?" It actually does both.
The other way [it's] important is that it actually diagnoses the problem differently than other housing platforms and agendas have done in the past. Traditionally, the job of policy is to try to correct for market failures that create disparity between Black renters, Latinx renters, and white renters, but bound into an assumption that the market is not the problem.
[The New Deal for Housing Justice] diagnoses the problem differently: racism is built in and baked into the housing market, and it has been since its inception, all the way from Indigenous land that was taken when the settlers got here to slavery and then sharecropping and Jim Crow, and so on and so on. When you look at it from that perspective, you actually think about policies that are not going to correct for problems, but actually create new systems that stop oppression and start to build the kind of housing market that works for Black, Brown, Indigenous, and other people of color.
Let's bring the BREATHE Act into this. Philip, can you give us some background about how it was drafted, what it covers, and what role housing plays in it?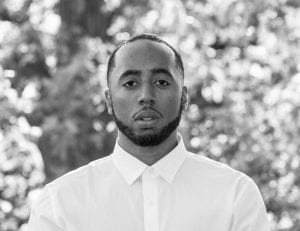 Philip McHarris: The BREATHE Act is a wide-reaching omnibus bill, and it builds on the vision for Black lives; in light of nationwide calls to reallocate police funding and divest from systems of punishment.
This visionary bill divests our taxpayer dollars from brutal and discriminatory policing, [and] invests in a new vision of public safety, a vision that answers the call to defund the police and allows all communities to finally breathe free. It centers building up communities and community resources through health care, education, [and] employment.
And of course, within the BREATHE Act, housing is a fundamental right. [Housing] has for too long been made out of reach to Black, Latinx, Indigenous, and other communities of color. And especially given its history of racial discriminatory housing policies and practices, the federal government must ensure that historically excluded groups have meaningful access to affordable housing. [The BREATHE Act is] written as a federal bill that can also be applied at state levels.
The BREATHE Act was drafted by the Electoral Justice Project by the Movement for Black Lives. The proposed policies overlap a lot with the New Deal on Housing Justice—it includes investments in robust social housing development program, money to address the public housing backlogs of repairs, fully funding Section 8 vouchers, as well as creating pathways for affordable housing.
We know that safe housing reduces the likelihood of harm and conflict and violence within communities, and it cultivates safety and provides a central base for building secure and stable communities.
Jeremie, can you give us a sense of the scope of the New Deal for Housing Justice?
Greer: It's really comprehensive. We wanted to make sure that it was germane to this current administration. So the solutions are broken out in buckets of things that could be done on day one, things that could be done in the first 100 days, and then things that could be thought about in the first 200 days, but then also be springboards to longer-term substantial change in the housing market.
Things like systemic racism have been built into our system over time, and there's a real need to take the time to dismantle those systems, but we can start that work now.
[The New Deal for Housing Justice] covers things like rural housing, homelessness, public housing. It includes intersectional things, like health and housing, the environment and housing, [and] income supports in housing. There's also things around what is the culture of these agencies that need to change, what are the types of personnel they need to have [and] the restructuring that may need to be done to carry out policy in a better way.
There's a real focus on the current moment and COVID-19. There's a call for a real conversation to provide reparations for anti-Black policies that have been baked into our housing system. It's very specific and focused on that. It calls for a commission that is made up of people who are affected by housing insecurity. There's a set of policies to bring folks from the ground in to address real systemic problems that are within our housing system. That I haven't seen in other housing policy platforms out there.
Jennifer, do you want to lift up any of the components of the New Deal that you think are particularly top priority right now?
Cossyleon: For Community Change Action, they could be organized into three interconnected phases or areas. The first, most immediate area is COVID relief—things like rent relief and ensuring that this reaches communities that are in most need, especially communities of color, and reversing harmful rule changes and executive actions of the previous administration.
The second is making investments in housing infrastructure and affordable housing. And the third is around a system change: [centering] people with lived experiences, looking at different ways of making sure that people have enough to pay rent, like a universal basic income pilot; and, as Jeremie mentioned, making reparations to Black people for the decades of exclusion so that we can stop racial inequity in its tracks now.
Jeremie, were there any other top priority items you wanted to lift up?
Greer: One that I'd want to lift up, and it's a real intersection with the BREATHE Act, is creating a housing stock outside the market-based system that has been so extractive to Black and Brown people. The BREATHE Act sets a really strong marker for how much is needed. The New Deal for Housing Justice reinforces that. That there's a call for a commission to really study what a social housing system in the United States would look like, again doing it with affected people who experience housing insecurity as key inputs into what the design of that would look like, and not just relying on academics and policy folks in Washington.
Philip, do you want to lift up what you think are the top priority items in the BREATHE Act housing section?
McHarris: Clearing public housing repair backlogs, which have run rampant for a long period of time and fundamentally shape everyday experiences within public housing.
Building 12 million new social housing units across the U.S.
Another important piece is pathways to homeownership, specifically to address legacies of housing discrimination and redlining, as well as expanding affordable housing, [and] robust tenant protections. A key part in the work is to create housing that's free of extractive and predatory market practices.
Greer: In the New Deal for Housing Justice, there's a real focus on COVID-19. It focuses on two things. [The first piece is] keeping folks in their homes, because we know that one of the best ways to fight the virus is to be able to shelter in place. For too long people have not been able to do that because of housing insecurity. And unfortunately, in some places, the carceral system becomes a way in which they are housing people who don't have housing in this pandemic, and that shouldn't be. The real focus should be on keeping people in their homes, whether they're homeowners or renters.
The second piece is being ready to respond to the economic crisis that this is going to cause. There's this backlog in rent. There's this backlog in mortgages, and we could expect there to be a housing crisis that is created by that where there are a lot of vacant properties across the country, like we saw in the last kind of economic downturn. There's a real role for the federal government to make sure that if there are foreclosures, of multifamily units and single-family units, that we have the resources [so] that communities can control those properties, and they're not grabbed up by speculators.
One of the things that the New Deal for Housing Justice calls for is an acquisition fund so that communities can get control of the properties that are going to be available in the market once eviction moratoriums are lifted and foreclosure moratoriums are lifted.
McHarris: Another central piece the BREATHE Act puts forth [is] a housing restoration fund, which is a pilot program that uses federal funds to help communities buy, transfer ownership of, and restore abandoned properties.
Cossyleon: In terms of eviction moratoriums, the New Deal for Housing Justice talks about this as a necessity that is automatically triggered when there's a national state of disaster or emergency instead of us having to push the date month-by-month. Eviction moratoriums don't stop evictions. They just prolong them. Once people are in eviction court, many of them are unrepresented. Many of them are people of color, and this is a systemic issue that we need to address.
Can you talk about the current state of housing justice-related provisions at the federal level? What's been proposed, what's been passed, and how does it align with these larger visions that the New Deal and the BREATHE Act are putting forward?
Greer: The Biden administration issued an order basically calling on all federal agencies, which would include all of the housing agencies, to do a racial analysis of their programs to see if they are having [a] disproportionate or unfair impact on communities of color. That is a step in the right direction. Could it do more and be more robust? Of course it could. But it has echoes of some of the things that we were calling for in the New Deal platform.
McHarris: Part of M4BL's push has been a moratorium and cancellation of rents and evictions. There's been some relief, but as of right now, it's still a pending avalanche of housing insecurity and evictions absent of any kind of real sort of transformative immediate relief and long-term visions for re-envisioning housing justice.
The New Deal for Housing Justice has laid out some shorter-term steps, day one, day 100. The BREATHE Act goes for broke, starting right upfront with a call to allocate $1 trillion to social housing. They're both going toward the same direction. How do you differentiate between reforms that tweak but don't move us toward those larger structural changes and interim steps that are moving us in the right direction?
Cossyleon: Tweaking the existing system is funding programs that are underfunded a little more without addressing the underlying issues that exist in those programs. One example is the Housing Choice Voucher Program, where one in four tenants who are eligible are able to receive a voucher, and those who do have a voucher in hand oftentimes face discrimination. They are steered to live in racially segregated areas, higher-poverty areas. And they also face source-of-income discrimination.
Reforms that open doors for more systemic change include those that would offer tenant protections through, as discussed in the Housing Justice Playbook, a federal tenant Bill of Rights, just-cause evictions, ending zoning laws that discriminate, adding source-of-income protections, and thinking about universal basic income options for families to have enough to pay the rising costs of rent. Addressing these kinds of issues is key to more systemic change. Also, recognizing the legacy of racism in this country and making reparations for that is key.
Greer: The balance we were trying to capture in the New Deal is what can be done today to normalize conversations around big, bold, transformational policy change that is needed, because we know [it] is a process. What can we do to start to normalize a conversation about social housing, for example. That's how we came up with the commission idea. It's what can we do today, in the first 100, 200 days in the first part of this administration, to begin to normalize conversations about social housing in Washington circles, so it isn't this thing that lives on the margins and politicians can continue to ignore.
McHarris: To me, the marker is does it break with the current paradigm. There [are] certain things that can be implemented within the current model that [don't] lead to a big break.
But true transformation requires some sort of breaking, or some sort of working outside of the current framework. In the context of social housing, for decades, public housing was seen as something that was a somehow a failure of either design or planning. But we know that history is not true in the way it's often presented, that it's intimately tied to anti-Black narratives and conflations of the issues that emerge from poverty and what happens when you divest from housing.
And so, creating a context where [social housing and publicly funded housing] is normalized and pushing for bold, transformative demands that, again, break outside of the current framework or model is how I usually differentiate.
Cossyleon: Philip, [I think] you hit the nail on the head. We have moved away from building public housing toward this voucher system. Since the 1990s, we have not built public housing, and the public housing that exists, we'll lose about 10,000 units a year because of disinvestment. There's a backlog of $75 billion for public housing repairs. We need to invest at least $20 billion in the Federal Housing Trust Fund, find ways [to create] community ownership, and expand social housing so that everybody has a place to call home. Housing is a basic human need. It should not be a commodity, and we need to shift the conversation to that very important fact.
The way that the federal government has approached the capital needs of public housing recently is with the RAD program, which involves trying to bring in private money because it was deemed impossible to actually allocate enough money directly to public housing. The BREATHE Act and the New Deal for Housing Justice are trying to pull us away from that assumption. Can you talk a little bit more about going for the larger thing that has an aura of a bigger lift around it?
McHarris: The first wave of this specifically around public housing was Hope VI. We know that it displaced public housing residents, and it came with a number of consequences. And in some contexts, it did redevelop areas, but the people who lived in public housing before weren't around to see the changes after.
Now the current model is the rental demonstration program, the RAD initiative. The alleged aim is to try to avoid the harms caused by Hope VI. But what we see is that, when it's been implemented, evictions have soared. People have still made complaints around the quality of the repairs. People were supposed to be allowed back into their homes, but they weren't in some cases. There were rent increases.
[Related Article: From PETRA to RAD—The Path to Converting 140,000 Public Housing Units ]
What we continue to see is that when things are pushed into the market, [those] market forces tend to create a context of extraction and predatory practices. If you have public housing and social housing that can be free of those market factors, it can greatly increase the likelihood of being able to create safe and stable communities that don't have the sort of broader context of extraction.
The model that has existed is to go into the market. In New York City, for example, the mayor has announced that one-third [of NYCHA public housing] will be shifted [to private management]. [RAD has] created the avenues that open-air space within [the] public housing context in New York City can be sold. So, the park in the public housing [complex] that was historically a space for gathering, or a parking lot, or the basketball court, can now be sold to private developers, which removes public space, and we know that public space [and] green space has a number of beneficial effects for communities.
There's this push toward market-driven solutions [and] time and time again [we've seen that it has] led to evictions, displacement, and predatory practices. It's not a question of not enough money; there's just not enough political will. The resources exist. The conversation requires a shift in how we're understanding [what we're] looking at, how we're positioning solutions, and making sure people have housing as opposed to creating [a] context where big businesses and developers can make money.
Greer: The dynamic is shifting. We've lived in an era where academics and policymakers have driven the innovation and ideation in the housing field. RAD is an example of that. Hope VI is an example of that. What we're seeing now, with the BREATHE Act, with Community Change taking the reins on developing a New Deal for Housing Justice, with the Homes Guarantee Campaign and cancel rent getting so much traction, is ideation coming from movement and from people who are coming from the grassroots, and people who are living the experience. Actual policy ideation, coming from that place.
What's driving those ideations is a different diagnosis of the problem, that the problem is systemic racism, and to dismantle systemic racism is the pathway to housing justice.
Can you talk about how you see both policy proposals interacting with each other and the movements that are supporting them?
McHarris: The two are largely complementary. These bold, transformative demands are coming out of movement and organizing spaces and helping to shift narratives. That's definitely key. If you go across movement-centered organizations, you see a lot of parallels.
A big part of that is creating a context where housing can be free of market pressures. The first time that was introduced was the New Deal, right? But then, as time shifted and different factors started to emerge, and also as these programs started to be seen as racialized, the result was to divest and shift away from it and go toward other sorts of solutions.
The BREATHE Act focuses on investing in housing and other forms of community resources, specifically, again, around divesting from systems of punishment that create harm. These things are all tied together. We see, over time, an increase in policing, imprisonment, and funding around police expenditure in carceral expansion that has occurred at the same time as we see divestments in things like housing, health care, and education.
The first time I read the New Deal for Housing Justice, I saw overlaps with the BREATHE Act, and I saw overlaps with other movement-centered housing organizations. A key part of that is breaking from [what] policymakers and academics have said is the affordable, feasible solution to these issues and creating new paradigms.
Greer: The connection isn't just between the New Deal for Housing Justice and the BREATHE Act. There's also connection with the Homes Guarantee Campaign that's run by People's Action, [and] the federal housing agenda from Center for Popular Democracy. Right To The City has an agenda, [and] the Alliance for Housing Justice. These kinds of innovative policies that have been shunned by mainstream affordable housing advocates for a long time. [There is] energy building in these spaces to really bring together a mass movement to push some of these policies [and] normalize them in conversations around how we fix this affordable housing problem that this country created for Black and Brown people.
Cossyleon: The last sentence you said really hit home with me in terms of how the country has created this for Black and Brown people. Mass incarceration is the criminalization of poverty, in many ways. We need to invest in housing. We need to incentivize local governments to invest in communities instead of locking people up, since most police are funded locally. Community Change Action fights for a more caring and inclusive economy with our partners, and this without a doubt means that we need to see housing as a basic human right. And it also means that we need to protect Black lives from social and economic state violence [by] shifting away money from incarceration and policing toward systems of community safety that invest in people, in communities that have seen disinvestment for decades and decades, like housing infrastructure.
And something else I want to point out: we have to end the relationship between ICE and the police. We need to divest resources from private prisons and end the militarization of local and state police departments. These are the things that America needs, that Black people need, that workers need in order to have real power over their futures and have a real fighting chance to thrive.
We have these really exciting new sets of policy proposals that are not the status quo. How are they being used by movements right now? How are people organizing to push these policies forward? 
Cossyleon: Community Change Action is engaging with field partners and uplifting the issues and the policies raised in the New Deal for Housing Justice, which includes town hall events, planning congressional briefings on the Hill, and district events.
We want to shout out some of our partners that continue to fight for many of the points that were addressed in the New Deal for Housing. Residents Organized for Change, or ROC, in Oregon, helped to secure a statewide eviction moratorium that extends further than what we currently have at the federal level, until the end of June. Washington CAN is organizing around good-cause eviction protections, which passed in the state House. And KC Tenants in Kansas City launched this zero-eviction campaign in an effort to halt evictions. And they really shed light on the fact that hundreds of evictions are happening even though there's a nationwide moratorium.
State and local partners are mindful about how federal policies affect them at the local level. They're continuing to fight, as they have for decades, and they're continuing to hold federal and local governments accountable, because it is organizers, it is the work of organizing, that put many legislators into office, and now they have to answer to the people.
Greer: I'm seeing the same thing that Jennifer's seeing across the country. What is really uniting a lot of it is people have been trapped in this diagnosis [that we] have to just focus on the affordability of the unit, which leaves out so much of what is driving the housing insecurity that we're seeing. What people are organizing around is really focused on systems of white supremacy and who owns the property that people live in. [Tenants groups have] really focused on disrupting the eviction system, not just to keep people in their homes, which is, of course, the primary goal, but also to shed light on the extractive system which we all have to operate in as a way to position the Homes Guarantee as a solution to dismantling that extractive system. And it's not just KC Tenants. Groups across the country. That is exciting to me because it's connecting big national policy to people's real-lived experiences and to activism and energy that's happening on the ground in communities.
McHarris: Another example is Philadelphia Housing Action, which occupied a number of abandoned and vacant buildings in Philadelphia, and they won this battle [with the housing authority], and there was this transfer of these buildings to a community land trust.
[Related Article: Activists Win Control of Vacant Philadelphia Buildings: Now What?]
People are really starting to shift from the mold. These policy platforms and playbooks that come from movements help to sharpen the demands in-movement. There's this interactive effect that is really fruitful, and it's really an exciting time.
Let's talk a little bit about the affordable housing field. There's a lot of existing organizations that do lobbying in some of the more traditional ways, trying to keep existing programs sufficiently funded or making comments about rule changes, which can be important. Why is it important to get a broad cross-section of these housers to speak up and support these proposals that are coming out of the movement, and what are the most useful things that affordable housing organizations can do to be supportive?
Greer: I've been in conversations about housing policy for a long time. The focus on the affordability of the unit, which has driven housing policy advocacy [and] the strategies that we use to communicate with our elected officials, is so limiting because it doesn't address what is driving housing insecurity, which is, again, who owns and controls the property that the people are being housed in.
We've landed on solutions that aren't going to address the problem long-term. Vouchers in an extractive capitalist market system are only going to be a short-term solution, forever. It's never going to actually address the systemic racism that's baked into our system.
Shifting the focus [to] who controls the units and holding those people accountable to the people [who] live in them is the pathway to changing the system. And that means cracking down on the speculative market, pulling back on corporate landlords, and putting some systems in place to protect renters against corporate landlords who just view all of these units not as people living in apartments, but investments and assets on a spreadsheet.
Things like social housing are a movement in the direction of changing that dynamic in the housing system. Community land trusts, co-op ownership, all of these ideas that are out there in movement spaces are things that [are] going to change the dynamics of the housing market in a way that is going to move us toward housing justice.
Cossyleon: Uplift the stories of people with lived experiences. It's one thing to see statistics and census call surveys, and another one to hear the stories and the people behind these numbers. They're human lives, and we need to really focus on this.
What can philanthropy do to make the most of this moment? And why is it crucial that philanthropy find ways to support housing justice? 
McHarris: It's really important to fund the organizing work—community organizing, tenant organizing, resident organizing—[for] folks that are on the ground, both trying to provide relief for everyday harm of these systems in housing injustice, as well as build out new models.
[Related Article: HUD Has Money for Tenant Organizing. Why Isn't the Agency Spending It?]
[We need to create] a context where organizers can organize and push for these bold, transformative demands and have their basic needs met.
[Philanthropy] can help to build out the infrastructure and platform and base for people to organize [from], not with strings attached, for long-term periods of time.
Cossyleon: Fund organizing that invests in the development of people with lived experiences, that invests in the development of people who've been excluded from organizing spaces, like women of color [and] women who have had interactions with the criminal justice system. At Community Change, we support the Women's Fellowship program, as well as Power 50, both of which center and uplift women of color and recognize that they have led struggles all along and we need to support them.
Through the years that I've interacted with organizers and grassroots leaders, I've gotten to learn about how engaging in these important fights affects people, families, [and] communities regardless of the policy wins. Support organizers, especially directly impacted leaders, mothers of small children, so they can continue to do what they've done for generations, making our world a better place for our children and for future generation.
And I absolutely agree with what Philip just said, money without strings attached. I was having a conversation with a community partner weeks ago about their struggles during the pandemic writing up 4,000-word responses monthly because of a $10,000 grant they received. Folks just don't have the bandwidth to do that kind of intensive reporting [and] continue to do the organizing work that they're doing already.
Greer: Philanthropy built up the housing advocacy infrastructure that we have today, the intermediaries, the policy, advocacy groups, and the like. There's a real need for philanthropy to think about creating a new infrastructure for housing justice, because we can all agree that [the existing] infrastructure has not delivered on housing justice.
What is needed is an infrastructure that's built out of movement spaces and led by movement leaders of color. And that means every part of it, from the policy ideation to the political strategy to the advocacy strategy, all the way through. They choose the partners that they want to work with. They choose the people that are going to help them build that infrastructure.
What is the role for community land trusts, cooperatives, and other community-controlled but private groups? How should we be thinking about them when we're thinking about social housing?
Greer: There's been this treatment of land trusts and cooperative models as kind of this niche thing that can't be mainstreamed. People always talk about scale. The challenges to scale are the structural inequities in the housing market. By addressing those structural inequities within the housing market, and then also providing the resources and funding necessary to these kinds of community-driven, community ownership models is the way toward scaling these things up. If they are in competition with extractive forces in the housing market that are unrestrained by government, they're always going to land in this niche space. So, these two things have to happen at the same time. There has to be capital available to community land trusts so that they can purchase land, redevelop land, and do all of the things that they do really well, but there also have to be forces on the policy side to tear down the systemic inequities that make the work that they do so damn difficult. It's not a choice. You have to do both at the same time.
How do we think about supporting Black homeownership in the context of Black neighborhoods being devalued?
Cossyleon: We need to think about the exclusion of people of color and Black people from owning a home and address that, because entire communities were redlined, and they were not given the choice of buying a home. And if they were, their mortgages were much, much higher than other people's. This continues to happen specifically for women of color. They continue to pay more for their homes because their interest rates are higher.
We haven't really touched much on the effects of housing and women in particular, but women comprise three-fourths of people living in public housing, three-fourths of people who have a voucher. We need to talk about the gender aspects of housing inequity that intersect with racial inequity and other areas. Finding ways of supporting people and ensuring that systems aren't set up for folks to fail, both in not being able to access buying a home, but also being able to keep their home.
Greer: Homeownership is so deeply entrenched in market-driven factors, from the interest rates to the mortgage process, to being able to even get a mortgage, which is related to credit. There's this legacy of predatory and extractive lending and the like that really have been shaped by the centering of profit over people.
It's very central to have a framework around reparations, because we know that wealth sediments. It doesn't just go away. When we think about the legacies of the sedimentation of wealth and inequality, housing of course has been at the center. Having a framework around reparations and that being central to how we think about creating a context where people can own their homes and the land that they live in is very important. It'll be essential for actually creating a just and sustainable future.
Watch the full recording here.