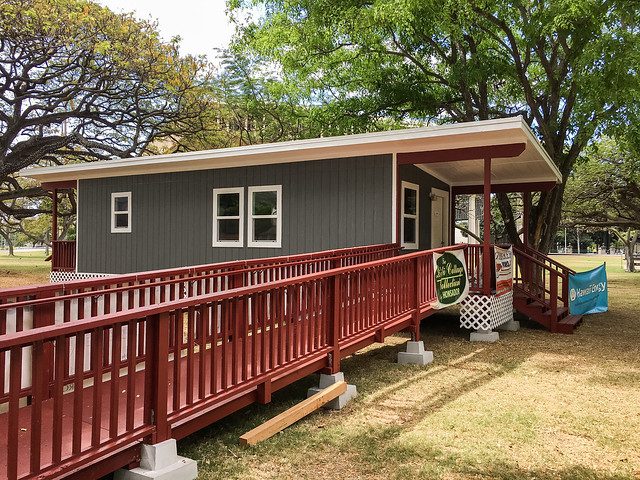 'As Good As It Gets'—Seattle unanimously approved a plan to make it easier for homeowners to build not one, but two, accessory dwelling units on their lots if they wish. "Seattle's ADU policy is as good as it gets—Vancouver, BC, is the only other large North American city with a comparably liberal set of rules," according to the Sightline Institute. Bravo! There are some smaller cities that make is easier for homeowners to build backyard cottages and in-law suites, and we hope this type of action picks up steam in major cities throughout the U.S.
Criminal justice reform and immigration reform intersect. An article from The Conversation shines needed light on the fact that some states are returning to a once-prohibited practice–convict leasing–for profit. The reason? The administration's anti-immigration policies have sharply decreased the supply of low-cost immigrant labor for the farm industry, and states with farm crops that require lots of human labor for harvesting have begun leasing inmates in their prisons to do the work. The numbers of prisoners being leased hasn't been this large since the days of Jim Crow.
'A Bold Investment'—The Oakland City Council set aside $12 million in it's latest budget to create a fund specifically for community land trusts and limited-equity housing cooperatives. We are super pumped about this. The growth of these affordable options has been limited, but limited-equity cooperatives are receiving growing interest. "We can't solve [Oakland's housing crisis] by tinkering at the margins, dedicating resources only a fraction the size of the challenges we face. This fund is a bold investment in a visionary solution that takes land off of the speculative market and puts it permanently in the hands of Oaklanders," said Councilmember Nikki Fortunato Bas, in a release. 
A big plan—A proposal in New Jersey aims to increase affordable housing in the Garden State by requiring that one quarter of units in high-density developments be affordable to low- and middle-income residents. The bill would only apply to developers who seek public subsidy, Assemblywoman Britnee Timberlake told NJ Spotlight. Timberlake, a prime sponsor of the bill, is the founding executive director of the Essex County Community Land Trust. If the plan passes, it would certainly help families who feel squeezed out of northern cities, which have experienced increased development of unaffordable (to many) luxury high-rises. As one would have guessed, developers aren't on board.
What we're reading:
"Medicaid Work Requirements in Nine States Could Cause 600,000 to 800,000 Adults to Lose Medicaid Coverage"— The Commonwealth Fund
"The Long Odds of Getting Opportunity Zone Capital to Opportunity Zone Businesses"—Next City