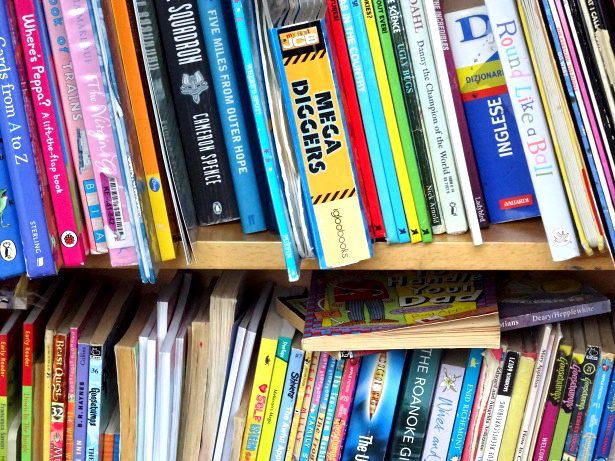 We frequently share stories of the ways librarians are often a first point of access to community services for people who need them, but they never cease to amaze us as champions of literacy, and literacy's connection to opportunity. Apparently, laundry literacy programs have been going on for many years throughout the country. The model makes sense in that it targets low-income populations that typically do not have easy access to library services due to challenges like work constraints, transportation, and increasingly limited library operating hours—and brings librarians to an audience of children who are happy to be engaged, and parents who are happy to have this necessary chore enhanced. Laundry literacy programs have picked up steam in recent years, according to the story in American Libraries.
Earlier this month the Federal Housing Administration announced that it would offer special incentives to multi-family property owners to encourage their investment in affordable housing in Opportunity Zone neighborhoods. The fee for mortgage applications for developments in which 90 percent or more are deemed affordable (under Section 8 and LIHTC programs) will be significantly reduced. HUD announced that a special group of experienced underwriters would be assigned to these applications in order to expedite their processing. The incentives are currently in effect.
Funding early-stage programs. Enterprise has launched a fund that would identify donors for early-stage funding of new and experimental projects. Called the Blue Sky Portfolio, the fund will "support new programs and scale existing ones through policy, while directly involving donors in Enterprise's work to ensure every New Yorker has access to a stable, safe, and affordable home." Areas of planned funding include senior home sharing, justice-involved housing, and source of income work.
Another city saying goodbye to single-family zoning? In March, Seattle passed a law that changes zoning rules in more than two-dozen neighborhoods to allow developers to build denser housing, including low-income rentals. Over the next decade, the change is expected to bring about 6,000 new units to the city, which, as we all know, is in desperate need of housing. Officials are also working on laws to make it easier for single-family homeowners to build accessory dwelling units. Upzoning laws are taking off across the U.S.—when Minneapolis first passed a comprehensive plan that allows for duplexes and triplexes (with no change in allowed footprint) in all single-family zones, we had to pick our jaws up from the floor.
Exploring gentrification. Have you gotten a chance to check out this gentrification comparison tool? It maps neighborhoods in 93 cities over four decades by their gentrification status.
A recent Changelab piece explores the linkage of healthy homes to healthy transportation—meaning that not only is a home structurally sound and won't make its inhabitants sick, but that its location connects it to good jobs, healthy food options, education, and health care. The nation's housing affordability crisis is pushing already disenfranchised populations further away from these resources, and this co-written piece analyzes some current California-focused proposals that attempt to address the issue, and challenges politicians to design policy that gets at the root of the inequity.
No, sir. Not "Oreos." We were speechless—utterly speechless—by Ben Carson's appearance in front of the House Financial Services Committee this week. But we weren't surprised because sometimes we truly believe we're living in an alternate universe.