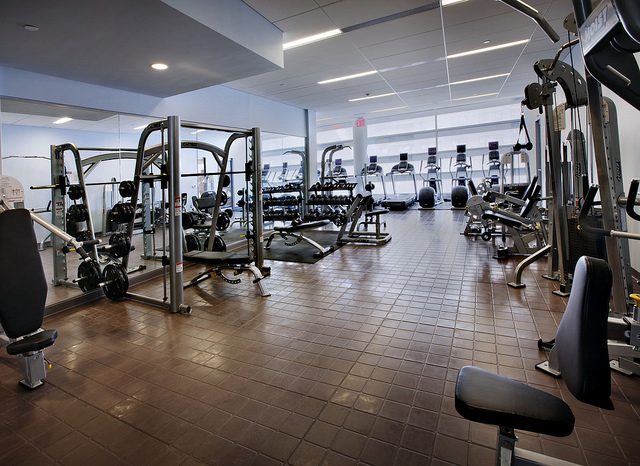 We are likely to tie and pass the longest government shutdown in modern U.S. history over the coming days, and today nearly 1 million federal employees did not receive a paycheck. Seeing as how nearly 80 percent of Americans say they live paycheck to paycheck, the shutdown puts many stably employed people in dire straits; the threat it poses to people who receive assistance from federally funded housing and food aid programs is even more serious. While affordable housing groups called on Congress to approve a full year spending bill in order to protect low-wage workers and vulnerable Americans, FHA asked the mortgage industry to be "sensitive" to borrowers who may be experiencing decreased work hours, furlough, or even layoffs due to the shutdown. One positive note: the USDA received approval from the Trump administration to provide SNAP benefits to recipients for the month of February.
We've all heard of food deserts, but there are also, apparently, gym deserts, Richard Florida reports in CityLab. While access to opportunities to walk and bike are often discussed in terms of place-based effects on health, especially in places with climates that keep people indoors for part of the year, the opportunity to work out inside could also matter. How much harder is it to exercise if it's hard to get to a place to do it? And of course people in overcrowded and poor housing conditions will find it harder to work out at home. Are you building fitness centers into your developments? Tell us about it at info@shelterforce.org.
Remember the *very* expensive HUD dining room set? The head of Carson's transition team, Maren Kasper, who was implicated in that lapse of judgment, is now . . . head of Ginnie Mae's multi-trillion dollar loan portfolio after a sudden resignation of the previous acting director. Nothing to see here, move along.
"It's hard to focus on homework when you don't have heat." A school in Atlanta is calling on volunteer lawyers to help its students with the poor housing conditions and high housing turnover that makes it extremely difficult for them to learn. Legal help has been called upon to good effect in a number of places (see our story about a New Orleans program) to help improve health. Educational outcomes are a logical next step. (And the help with housing stability they are getting in Atlanta will undoubtedly improve health for the whole family as well.)
Even without 911, white gentrifiers increase calls to police. A study from the Community Service Society in New York City found that low-income communities of color with large influxes of white residents not only represented a significantly larger share of non-emergency complaints to the city's 311 hotline, but also were significantly more likely to have those calls end in a summons or arrest. Unsurprisingly, an uptick in police calls about things like noise in communities that experience regular police surveillance and violence is not being received kindly. This is the sort of shenanigans that makes gentrification more than a question of housing cost changes.
Boston's Mayor Walsh is seeking the right to adjust the city's commercial linkage fee more often than every three years to raise more funds for affordable housing. A linkage fee acknowledges that new office and commercial space tends to lead to increased demand for housing, and requires developers to help fill that demand. Walsh will need state approval to have more control over the linkage fee rates.
Planners often get a bad rap, but Paradise, California, would have done well to listen more closely to their advice. That's the takeaway of an investigation by the LA Times that showed that everything from the town's location to the layout of the streets made the town a "deathtrap" in case of wildfire.