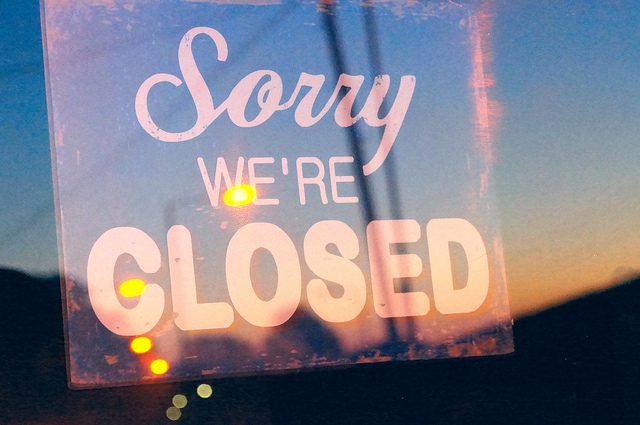 The government shutdown is, unsurprisingly, affecting the country's most vulnerable citizens the most. While money keeps flowing to the military and Congressional paychecks, not only federal employees, but also those who rely on agencies like HUD for crucial things like housing are suffering. NBC News reports on the problems this is already causing—like delayed inspections and renovations leaving people trapped in unhealthy housing—and the potential effects if the shutdown drags into February. If next month's rental payments don't make it to private landlords, for example, we could see a wave of evictions, as well as reluctance to participate in rental assistance programs in the future.
From the "we're glad they did but are really upset they had to" files: Homelessness has reached such crisis levels that Sesame Street has introduced a homeless muppet, with the goal of providing comfort and hope for homeless children. With the number of children in New York City's public schools who were homeless over the course of the year exceeding the population of the state's capital, we can't argue it's needed. But as a sign of the times, it sure is depressing.
Activism is contagious. A California teachers pension fund that divested $12 million from private for-profit prison corporations last year has inspired a local politician to propose a similar divestment by the state's public employee pension fund. Vocal opposition to these operations has grown as the Trump administration has escalated the detention and imprisonment of asylum seekers and undocumented immigrants.
We were glad to hear that a proposal to redraw legislative districts in New Jersey was not put up for a vote at the end of 2018. Democratic leaders had essentially planned to write gerrymandering into the state constitution with their original proposal, but pushback from political figures—activists, Democrats including state Gov. Phil Murphy, Republicans, and even former attorney general Eric Holder—helped kill the bill. While we're still reeling from the fact that the state's Democratic leadership wanted to pass this absurd bill, we're quite impressed with the bipartisan fight to stop it.
About 800,000 people could lose their SNAP (Supplemental Nutrition Assistance Program) benefits if a new administration proposal gets the green light. The food assistance program currently requires able-bodied adults without dependent children to work or participate in job training if they collect benefits for more than three months in a three-year period. States with high unemployment rates can offer an exemption from that rule. However, the new proposal would bar states from offering the exemption unless the local unemployment rate is 7 percent. This proposal is not worth the money it will save the government, it's only going to make the poverty crisis worse.
Gentrifying the marketplace. We're curious to see how New York City councilmember Richie Torres' bill to ban cashless establishments fares this year. There had been rumblings about the inherent discriminatory nature of this growing practice—in which some city stores were accepting payment only with debit or credit cards—and politicians took notice. This past November, Bronx city council member Richie Torres formally introduced a bill that would ban the practice, citing one fact that 25 percent of city residents are unbanked and without access to debit and credit cards.
Fannie Mae and Freddie Mac will not be able to use the VantageScore credit scoring model as an alternative to FICO. (It's been reported that the change could have expanded the homeownership market to those who have thin credit histories.) However, the Federal Housing Finance Agency has prohibited the government-sponsored enterprises from using the VantageScore model "because of conflicts of interest with the company's backers." This is why alternative credit scoring models matter.
New Year, New Roommate? Time will tell whether HUD official Lynne Patton's planned temporary stay in New York City housing authority apartments this new year will have an effect on anything other than a press release. In case you were unaware, Patton—Trump's longtime family liaison/event planner—was put in charge of HUD's New York and New Jersey region when Trump took office. She announced late last year that she had the idea to experience life in public housing first hand while watching 'Crazy Rich Asians' in her Trump Tower apartment. At a time when public housing—which is federally funded—is showing dangerous signs of decades-long neglect, some critics say this is a reality TV tactic to shift focus to local management of buildings, when it should be on needed federal funding for major capital overhaul.
What we're reading:
"He Helped Build an Artists' Utopia. Now He Faces Trial for 36 Deaths There," (on the Ghost Ship fire in Oakland, California), The New York Times Magazine, Dec. 12, 2018. (See also: "Gentrification Was Killer in Oakland Fire")