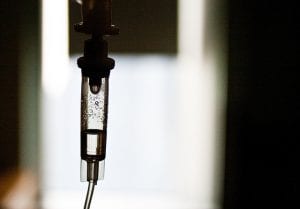 David Erickson of the San Francisco Federal Reserve has set out a vision that the housing world should pay attention to: a marketplace that values health.
Our current "investments" in health are not working. Despite spending more per person on health services than other nations, the U.S. continues to have worse health outcomes. This seemingly paradoxical relationship between spending and health outcomes has been associated with lack of investment in services and programs that address the social determinants of health, including housing. So how do we set up a marketplace of buyers and sellers of services and products that address social determinants and change the ratios of health investments?
Health investment generally flows through health care financing, which is complex. Traditionally, health providers receive payments for tests, treatments, or other services delivered directly to patients. Most health-related dollars go to health care, while public health initiatives, on the other hand, have historically remained the responsibility of external, often public, entities that often lack sufficient funding. The Affordable Care Act (ACA) sought to change this dynamic and offer opportunities for shifting resources beyond health care delivery toward a broader scope of factors that shape population health outcomes. Some of the strategies for improving population health under the ACA have resulted in funding streams for addressing health-related social needs outside of health care services. The key financing strategies of how health care could be an "investor" in housing and housing- related services could be structured into three categories: community benefit dollars, accountable care dollars, and investment portfolio dollars.
First, ACA mandates that nonprofit hospitals meet certain standards to provide "community benefits" in order to retain tax-exempt status. Hospitals must also conduct a community health needs assessment (CHNA) with an accompanying implementation strategy every three years. CHNAs provide hospitals with the opportunity to uncover health-harming concerns in their respective communities and examine their role in addressing those needs. Additionally, the new rules permit "community building" activities, which include investments in housing, economic development community support, and workforce development, as a form of community benefit. This change, if utilized, could lead to greater hospital investments in other sectors including housing.
Another critical aspect of the ACA is its effort to reduce health care costs through a concept called "accountable care." The ACA encourages hospitals and other health providers to form networks that improve health and reduce excessive utilization through coordinated care systems called accountable care organizations (ACOs). In an ACO model, providers and hospitals are incentivized to provide coordinated care that drives down costs by shifting payments away from a fee-for-service model. They are paid a flat fee to take care of patients and if patients are kept healthy, the ACO will make money. If patients remain sick, the ACO will lose money. What is difficult in this scenario is that many patients may remain sick because of their social circumstances. Even the best traditional medical care cannot address homelessness or food insecurity. It is for these reasons that as ACOs emerge across the country, health providers and hospitals are increasingly interested in developing and funding strategies that address a patient's social needs, including housing, in an effort to drive down costs.
Beyond financing mechanisms in the ACA, health systems— like many major nonprofit institutions—have investment portfolios and endowments that can be utilized to leverage population health improvements. Hospitals and health systems have identified housing issues as a driving factor of health outcomes that affect their bottom line. Using their investment dollars toward capital improvements and community development efforts may better align with a health system's mission, and contain their health service costs as well. Many of these efforts are labeled as hospitals serving as "anchor institutions" because they use their economic power to address inequities in underserved communities by intentionally purchasing services from local businesses and hiring local residents.
In this context of reforms, there is a growing movement within the health sector to screen for health-related social needs. Many health providers, however, are reluctant to screen for problems when they do not have a readily available prescription. Housing falls into this category for many physicians. Research shows that homes are a platform for optimal physical and mental health. Living in a stable home has been shown to improve birth outcomes, reduce hospitalizations, make HIV drugs more effective, reduce the risk of infection, and improve mental health. Despite the wealth of evidence on the health harming impacts of housing instability and homelessness, providers know resources are scarce and the housing system is complicated. And so, instead of prescribing preventive solutions to housing problems, many health systems are designed to treat symptoms of housing instability and homelessness.
For many, these linkages are increasingly salient in the context of financing reforms that incentivize reductions in excessive utilization of health services. Nationally, the top 5 percent of people who use the most health care—many of whom are poor and experiencing housing instability— consume an estimated 50 percent of health care costs. Addressing housing instability and homelessness just among families with children would save our nation's health and education systems $111 billion over the next 10 years, according to research from Children's HealthWatch. This conservative estimate does not include costs for all people experiencing housing instability and homelessness, nor does it include spending estimates for every disease plausibly related to housing instability. Providing patients with stable homes would reduce their chances of being hospitalized and needing additional ambulatory services to manage illnesses, as well as decrease their need for mental health services related to depression. Assisting patients whose medical complexities are exacerbated by housing hardships to access stable, affordable homes and responding to the housing needs of patients who are at rising risk of poor health because of housing instability are critical to the success of population health improvement efforts.
Trading value through investments and coordinated services between housing and health sectors may prove to be a more effective strategy for health systems to see improved health outcomes beyond traditional medical care. By increasing investments in housing to improve housing quality or housing supply, there may be tangible improved health outcomes and reduced health expenditures. Currently, the United States spends nearly 18 percent of its gross domestic product on health care. If the health care industry could be a potential buyer of housing or housing-based services that improve health, what does the housing sector have to sell?
The affordable housing sector has valuable assets for health systems seeking innovative solutions that improve population health outcomes and reduce costs. And health care institutions may in turn bring resources and provide linkages to services for residents of affordable housing, and low-income neighborhoods in general. Working in coordination and negotiating approaches that maximize the value each sector brings to the table would not only increase access to safe and stable homes, but potentially improve health outcomes and reduce costs.
The affordable housing sector faces major challenges in effectively responding to housing instability given limited resources, including capital to develop and rehab homes and operating funds to keep them affordable. Additionally, funding is scare for community-based economic development and the services that are necessary to improve the well-being of residents after they are stably housed.
There is great opportunity for housers in the rapidly changing health care environment that seeks to transition systems away from treating symptoms one patient at a time and toward strategies that address the root causes of poor health. Health systems have multiple financing and investment mechanisms that could be leveraged to provide capital to build new units and renovate existing housing stock and funding for operating subsidies and services for residents. In exchange, housers should offer effective strategies for improving housing stability including:
Preferred access to affordable and supportive housing units for medically complex and high cost, high need patients
Onsite resident services that coordinate with health care providers to improve service delivery and reduce replication of supports
Identification of tenants who are at-risk of eviction, and work with health providers to activate plans to prevent an eviction, especially when mental or behavioral health services may mitigate underlying reasons for the eviction. By prioritizing resources for medically and socially complex patients in particular, housers bring a valuable asset currently out of reach for health systems.
Supportive housing models, for example, have been shown to be effective in pairing housing and health investments to improve health and increase returns on investment. Recent findings from Massachusetts's Pay for Success initiative to address chronic homelessness is an example of how housers, health care and social service providers, and health care payers can leverage their resources, in addition to resources from the public and private sectors, to improve housing stability, reduce excessive health care utilization, and save money in multiple sectors. Their initiative leverages housing resources (permanent supportive housing units and state vouchers) and pairs the housing intervention with supportive services paid for by health insurance providers. The results of this project and its ability to keep people housed save the Commonwealth an average of $14,368 per tenant in the first six months of being housed.
In a marketplace that values health, housing and housing services play a critical role in creating a return on investment for both housing and health sectors. Creating partnerships that benefit tenants and patients, and improve efficiencies are necessary for generating both financial and health returns.