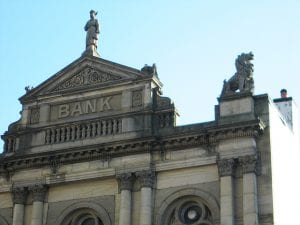 The Community Reinvestment Act (CRA), a 1977 civil rights law, operates on two straightforward principles: banks must lend and invest safely and soundly in all communities, and regulators must evaluate banks to ensure they follow the law.
Today, that seems like common sense. Yet for decades, this wasn't the case. Banks openly engaged in redlining, literally refusing to lend in working-class communities and communities of color. After communities of color organized around economic justice and fair access to capital as a civil right, Congress determined that redlining was egregious and that it needed to act. In passing CRA, Congress went beyond banning redlining to telling banks that they needed to lend and invest in disadvantaged communities.
In its four decades, the CRA has driven major private investments into low- and moderate-income areas. Since 1996, it has generated more than $980 billion in the form of loans, investments, and philanthropy in underserved communities, according to the National Community Reinvestment Coalition. These aren't just numbers on a balance sheet or checklists to appease regulators, as Treasury Secretary Steven Mnuchin believes. These investments have helped build affordable housing, spurred the creation of small businesses and jobs, and helped stabilize neighborhoods.
The CRA is critical to closing the racial wealth gap—created by tactics like redlining and centuries of racial discrimination. By obliging banks to serve all communities, the CRA helps people of color develop wealth through homeownership, entrepreneurship, and access to basic banking services.
Now, the Trump administration has announced a review of the 41-year-old legislation, putting this mandate that drives investment into otherwise redlined communities in jeopardy. This administration clearly dislikes regulations aimed at protecting low-income Americans and consumers in general. You can see that in its reckless "for every new regulation, trash two" approach, suspension of payday lending regulations, and its endless and piecemeal attacks on the Consumer Financial Protection Bureau (CFPB). With this track record, we have no doubt the Trump administration's CRA "reform" will weaken the law and the private investments it encourages.
If there was ever a terrible time to gut the CRA, it's now.
Racism in lending and redlining remain alive and well (this map helps you determine if redlining is happening near you); communities of color remain underrepresented in mortgage lending; and post-financial crisis recovery left the working class and communities of color way behind, especially Black families. In California, areas like the San Joaquin Valley and the Inland Empire—among the hardest hit by foreclosures—remain parched for critical investments.
Weakening the CRA will hurt everyone, not just people of color and the working class. According to a 2017 Federal Reserve Report, the U.S has officially reached record inequality: In 2016, the richest 1 percent of families controlled a record-high 38.6 percent of the country's wealth while the bottom 90 percent of families held just 22.8 percent. Despite regulation, banks are doing very well, with mega profits.
Banks have a responsibility to serve creditworthy, low-income communities and people of color. Banks enjoy consumer and taxpayer-funded privileges, such as deposit insurance, and not too long ago, subsidized trillion-dollar bailouts. It's not too much to insist that they invest a fair share of those dollars back into all of our communities.
CRA isn't perfect, but in its 40 years it has helped open a door to financial stability and wealth creation. Weakening it would only close that door, and hurt communities already struggling financially. This administration will not place the interests of Main Street over Wall Street by preserving and strengthening the CRA. When a "reform" proposal comes out, we must review it critically and be ready to fight to protect this critical civil rights law.