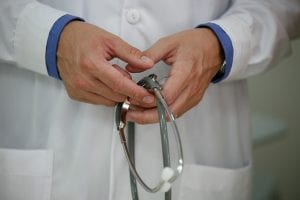 Across the country, nonprofit hospitals are under intense scrutiny due to the discrepancy between the substantial revenues they generate compared to the level of support they provide to neighborhoods that surround them. Increasingly advocates, regulators, and legislators at the federal, state, and local levels are questioning whether nonprofit hospitals are meeting their obligation to serve the community.
In exchange for their tax-exempt status, nonprofit hospitals are obligated to reinvest and engage in activities that benefit their respective communities. However, a recent article by Kaiser Health News on asthma in Baltimore found that "the perverse incentives of the health care payment system have long made it far more lucrative to treat severe, dangerous asthma attacks than to prevent them." As a result, Johns Hopkins, the University of Maryland Medical Center, "and their corporate parents . . . have so far limited their community asthma prevention to small, often temporary efforts, often financed by somebody else's money."
There is no reason to believe that this is limited to hospitals in Baltimore.
Traditionally, hospitals have met community benefit obligations through activities such as charity care, research, and medical education as well as health fairs, blood pressure clinics, and other one-time events. With an expectation that more Americans would carry health insurance, reducing the need for charity care, the Affordable Care Act (ACA) expanded the definition of community benefit to include a broader range of "community building" activities, like funding affordable housing.
Yet despite growing recognition of the social and environmental causes of poor health, hospitals have been slow to shift their community benefit spending away from traditional expenditures toward activities that address root causes of poor health, such as unsafe housing, environmental hazards, and limited access to healthy foods.
Although the transition from fee-for-service to value-based care is at an early stage, health systems have a variety of motivations to address the upstream determinants of health. Moving upstream aligns with their mission, can improve their reputation and competitiveness, and reduces the cost of unnecessary hospitalizations and emergency room visits.
Some leading-edge health institutions are looking outside their own walls to improve community health and are directing community benefit dollars and other resources to address the root causes of poor health in their respective communities. Examples include:
Dignity Health, the fifth-largest health system in the nation, has invested more than $80 million in low-income communities through loans, deposits, equity, and guarantees to support affordable housing, arts and education, and access to health and social services.
In Ohio, Nationwide Children's Hospital and ProMedica are investing in a variety of community revitalization efforts, from establishing school-based clinics and kindergarten-readiness programs, to preserving or rehabbing existing affordable housing, to developing a grocery store to address food insecurity in a high-poverty neighborhood.
Boston Medical Center (BMC) recently invested $6.5 million in partnerships with community development corporations to support a variety of affordable housing projects, including renovations and new builds. BMC has also invested in the Healthy Neighborhood Equity Fund (HNEF), a $30 million private equity fund, to promote healthy communities and regional equity.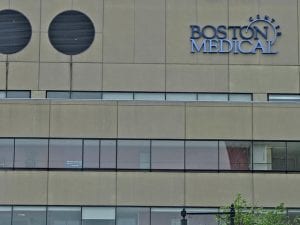 In the midst of profound change and uncertainty in health care, hospitals and health systems are searching for new ways to improve health outcomes. The community development sector has an opportunity to support the adoption and expansion of hospital participation in community investment activities.
Here are four ways community development leaders can engage with health institutions:
Inform the Discussion of Community Priorities—The ACA requires nonprofit hospitals to conduct a Community Health Needs Assessment at least once every three years. Hospitals must solicit input from community residents and public health experts. Community development leaders can use this process as an opening to build stronger relationships with hospitals and ensure community priorities are understood and addressed.
Engage Different Parts of the Hospital—Practitioners naturally turn to community-benefits officers or community affairs departments when contacting hospitals. These can be important resources. As hospitals grapple with the changing health care sector, addressing upstream determinants of health is becoming a strategic imperative, making it critical for community development practitioners to find new ways to engage leadership from top executives and from the board.
Build a Pipeline of Investable Opportunities—Even when hospitals are willing to consider upstream investments, they find that there is often a lack of investment-ready opportunities. By contributing expertise, land, and/or financial investments as well as community benefit dollars, health systems can become important partners in creating and executing multiple projects that taken together can achieve results at scale.
Advocate for Changes in Policy—Local, state, and federal policies such as zoning laws, parking requirements, and Determination of Need regulations can promote or impede community investment. Community development leaders can convene grassroots practitioners, advocates, hospital leaders, and policymakers to provide insight on policy and system changes for a more supportive financing environment.
It is critical to deepen and accelerate pioneering health institutions' investments upstream and light the path for others to follow their lead. By recognizing that making these investments not only aligns with their mission, but also has financial, strategic, and reputational benefits, hospitals can help address the root causes of poor health so that all people can reach their full potential and thrive.
The Center for Community Investment is launching a new initiative called Accelerating Investments for Healthy Communities, which aims to help leading health institutions deepen their investments in community health and well-being, with a particular emphasis on affordable housing. We look forward to sharing what we learn.