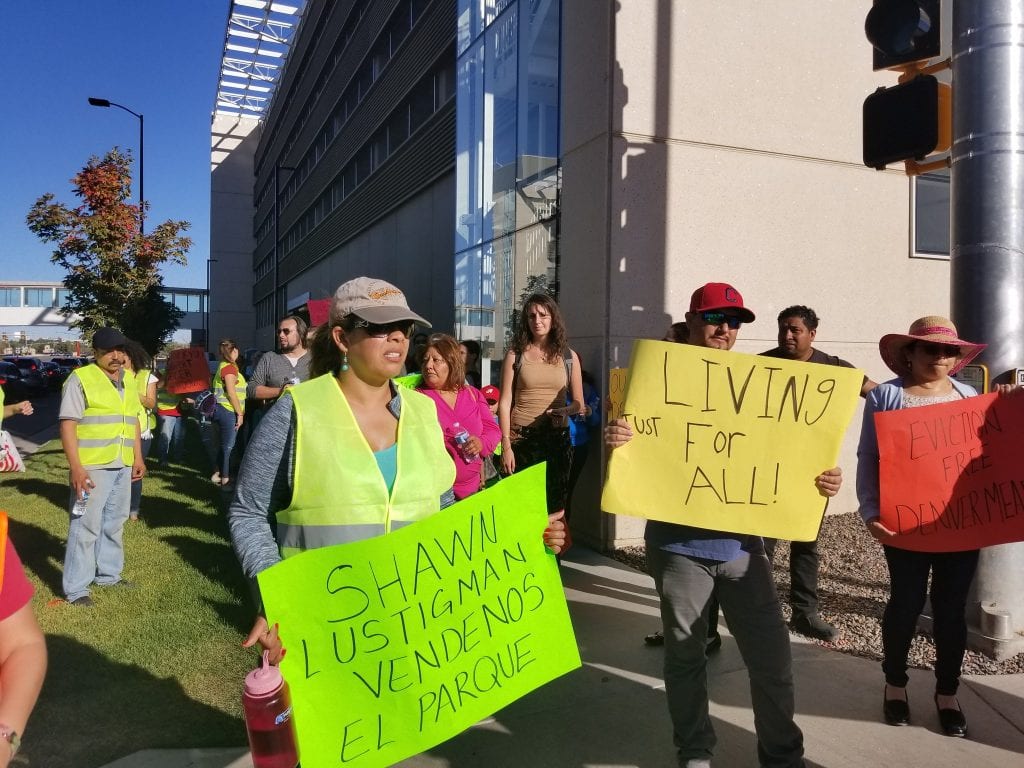 Sometimes banks have to be dragged kicking and screaming to invest equitably in all the communities they serve (which is why we need the Community Reinvestment Act). But it seems like Santander Bank has taken a different tack. The bank's new Inclusive Communities plan was formulated in collaboration with 100 community groups, includes a community advisory board, and commits the bank to lending or investing 14 percent of its assets in low- to middle-income communities over the next 5 years. "This is an exciting and groundbreaking agreement that will improve our communities and transform lives. It demonstrates that banks and the communities they serve can thrive together when they work together," said Joseph Kriesberg, president & CEO of the Massachusetts Association of Community Development Corporations.
Capital Impact Partners is making another step toward bringing investing in CDFIs mainstream by launching an offering of fixed-income investment notes that are S&P rated (AA), function like bonds, and are available in increments as small as $1,000.
On the insult to injury front, an Army Corps study has found that demolitions conducted using Hardest Hit Funds have often been done unsafely, exposing already suffering communities to asbestos, contaminated soil, and other problems. "There is no time to waste: state agencies should require local partners and contractors to follow industry-standard, common sense safeguards," said the office of the inspector general for the Trouble Assets Relief Program, which oversees Hardest Hit Funds. "Trust is not enough to protect the residents of Flint and other cities across the country where these demolitions are occurring."
Why we can't have good things? A study from Portland found that a primary cause of a drop in transit ridership was the economic displacement caused, ironically, in large part by higher-income people who like living near transit. Not enough of them rely on it, apparently. "Low-income residents used transit for a diverse array of trips before moving to areas with lower-quality transit, while the high-income earners taking their place use transit less frequently even though they live in some of the region's most transit-rich neighborhoods," explained Tri Met's Tom Mills and Madeline Steele in a post on the findings.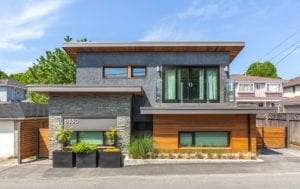 We've been hearing a whole lot about allowing "accessory dwelling units" as a way to increase density and affordability, especially in hot markets with a lot of single-family home neighborhoods. It sounds great, but mostly so far has not seemed to generate meaningfully large numbers. Except in Vancouver, B.C. A builder of "lane houses" from Vancouver tells us how their policy got it right where most American cities have not (hint—it involves making it easy to do.)
In the vein of looking to other countries for local policies ideas, the Lincoln Institute of Land Policy's Anthony Flint argues that cities should charge Uber and Lyft for the use of public streets as São Paulo, Brazil, is doing. "The underlying concept," he writes, of "charging for the use of public assets that have been given away virtually for free—may be part of larger paradigm shift, as cities all over the world re-assess how they interact with the private sector."
The Obama Presidential Center planned for the South Side of Chicago is bringing about excitement, and worry, for residents. On one hand, the Jackson Park facility could improve the quality of life in the area; however, it could also continue the vast amount of gentrification that has been sweeping the city, which according to The Chicago Reporter, has forced some 200,000 Black Chicagoans out since 2000. A community benefits agreement could alleviate some of the residents' fears, but the former president has already dismissed the idea of such a pact, urging residents to "trust him."
Does repeated discrimination negatively affect your body? Could racism be partially responsible for health disparities that exist among different groups? Those are the questions scientists are trying to answer and so far, they've found correlations that could point to the affirmative. Racism could play a part in infant mortality rates, asthma rates, and shorter life expectancies among different groups. For more, check out this talk by Dr. David Williams, an authority on social influence on health.
Even though Facebook promised it would educate advertisers about discrimination in February, advertisers can still deny groups of users from seeing ads. ProPublica recently purchased dozens of Facebook ads and asked that they not be shown to groups protected under the federal Fair Housing Act—African Americans, mothers of high school kids, Jews, expats from Argentina, and Spanish speakers, among others. Every single ad was approved. "This was a failure in our enforcement and we're disappointed that we fell short of our commitments," said the social media giant's vice president of product management.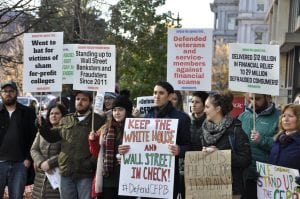 Unless you've been living under a rock, you know that life at the Consumer Financial Protection Bureau (CFPB) has been chaotic since the new administration took office in January. Earlier this week, the CFPB launched into further turmoil when staff didn't know who they should be taking orders from: the director nominated by the former director, or President Trump's nominee. While a federal judge stepped in and sided with the president, the fight will no doubt continue. This week, the National Community Reinvestment Coalition participated in a pro-CFPB demonstration outside the bureau's offices and called for the agency to be led by a person with "a strong track record of standing up for consumers, for the little guy," NCRC President and CEO John Taylor said.
In case you need another example to prove why we still need libraries: a Brooklyn nonprofit development organization will rebuild one of the borough's busiest libraries and add 49 new affordable units to the site. The Fifth Avenue Committee Inc.'s (FAC) plan for the Sunset Park library received a $125,000 grant from the TD Charitable Foundation's Housing for Everyone grant competition. The project was a collaboration between FAC, the city's Department of Housing and Preservation, and the Brooklyn Public Library. The building's 49 units will be built in 6 stories above the new, larger library, and will include studios, two-, and three-bedroom units that rent for between $500-$1,000.
Parents know that positive reinforcement is a real thing—praise (without overdoing it) and encouragement can go a long way to habitualize good behavior. Advocates can use the same techniques with developers, as proven in the Oakland Conduit's special Thanksgiving list of Developments they were thankful for this holiday season. The Oakland, California, development watchdog's list of five projects includes MacArthur Bart Tower in Temescal, a mixed-use residential and commercial project for which developer Boston Properties signed a project labor agreement. The agreement promises that at least 50 percent of people hired to work on construction of the building will be local residents. "We're thankful for developers that hire locally, pay family sustaining wages to workers, and provide community benefits," said Oakland Conduit.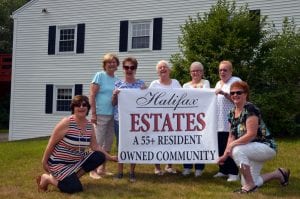 You may have heard the encouraging news that a mobile home community in Halifax, Massachusetts, recently closed on the largest ever limited-equity manufactured home cooperative purchase. The nine-woman board of directors of Halifax Estates Mobile Home Park approved the $27 million purchase, which was financed by ROC USA and a group of commercial banks and CDFIs, and in doing so helped secure the housing futures for the retirement age residents who live in the 430-unit community.
Another mobile home park community is fighting for a similar outcome but faces setbacks. Residents of Denver Meadows Mobile Home Park in Aurora, Colorado, began organizing over two years ago to fight against their planned displacement by its owner. Through direct action and pressure of local officials, the predominantly Latino and immigrant resident group had made headway, securing financing from ROC-USA to purchase the community and convert it to cooperative ownership. But within the past two weeks, the mobile home park's owner Shawn Lustigman has rejected their $20.5 million purchase offer and presented an above-market rate counter offer, along with a notice of eviction by June 2018. The community vows to not give up without a fight, and is continuing to organize and raise funds.
Finally, the Denver Housing Authority has become the first in the nation to build and operate its own community solar "garden." The plan, as part of the County of Denver's Living Green Initiative, is to not only provide low-income residents lower and more consistent energy rates, but to offer workforce development and job training in the solar power industry. The project is slated to begin soon, and is financed in part by Enterprise Community Loan Fund.