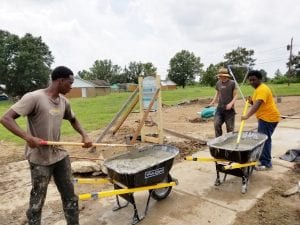 Robert Kennedy's pilgrimage through the Mississippi Delta a half-century ago focused national attention on the plight of the people living in this cotton-tipped, flatland region that had been a fierce battleground for civil rights.
America's consciousness was shaken by images of Kennedy standing amid ramshackle homes and malnourished children. Decades later, owed largely to the stubbornness of Jim Crow political and economic systems, the Delta remains a region plagued by persistent poverty and its many consequences.
In contrast to 1967, today's residents of the predominantly black Delta exercise more political power. In fact, Mississippi has more black elected officials than any other state. However, the Delta still faces substantial barriers when it comes to realizing prosperity for its families and their communities. Local officials remain burdened by limited budgets and staffing, tending to day-to-day needs while struggling to find ways to hold their communities together.
These realities spurred us to initiate the Small Towns Partnership, in which we work to help fill in the gaps for communities that need extra capacity. HOPE is providing assistance to seven Mississippi communities—Drew, Moorhead, Itta Bena, Shaw, Utica, Yazoo City and Louisville— that are each struggling with high poverty, chronic disinvestment, and a talent/youth drain caused by the absence of opportunity. The Partnership towns have an average poverty rate of 44.1 percent, an average median household income of $21,246 and an average unemployment rate of 24.1 percent. In four of the seven towns, HOPE is the only financial institution.
We work closely with the towns' leadership, including elected officials like mayors and county supervisors; community organizers and partners; and a research partner to explore and identify each community's greatest needs and opportunities. We then collectively prioritize, develop, and implement strategic economic and community development plans unique to each town.
While HOPE brings certain experience, resources and relationships, we are not "the experts" in these communities. We believe, as civil rights leader Ella Baker did, that "persons living and working in a community are in a better position to select leadership for a community project than one coming into a community."
As a member-owned credit union, power and autonomy are part of our DNA, and we exercise this philosophy when we engage with the people and places we serve. The Partnership's community meetings are not only an opportunity to identify pressing local needs, but to gauge community buy-in.
At one such meeting in Moorhead, an elderly woman described having to navigate raw sewage in and around her home, and the holes in her roof. Despite this, her top priorities were not fixing the plumbing or the roof; rather, she wanted sidewalks repaired so senior citizens could walk through the neighborhood without tripping over cracks, and children would not have to stand ankle-deep in puddles while waiting for the school bus.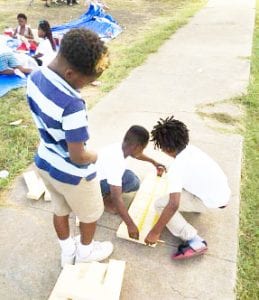 We are now rebuilding the homes in this woman's subdivision, and in collaboration with county officials, are installing new sidewalks and a playground. Collectively, the seven towns have a long list of needs, including healthy food stores, quality housing, and improvements to public infrastructure.
Perhaps we are naïve in believing that tapping into the wisdom of a community can be the catalyst needed to turn these places around, but this particular region has birthed some of America's greatest musicians, writers, artists, and agents of social change. And during the course of three decades in the development finance industry, I have learned to agree with Ms. Baker—engaging and empowering those who have the greatest stake in their communities is the best way to achieve meaningful and lasting change.
Fifty years ago, Bobby Kennedy's visit forced America to pay attention to places like the Delta. Then, America quickly turned away. Perhaps through concerted efforts like the Small Towns Partnership, we can focus long enough to hear people like the woman in Moorhead, and realize that these citizens deserve proper public, and private, investment.