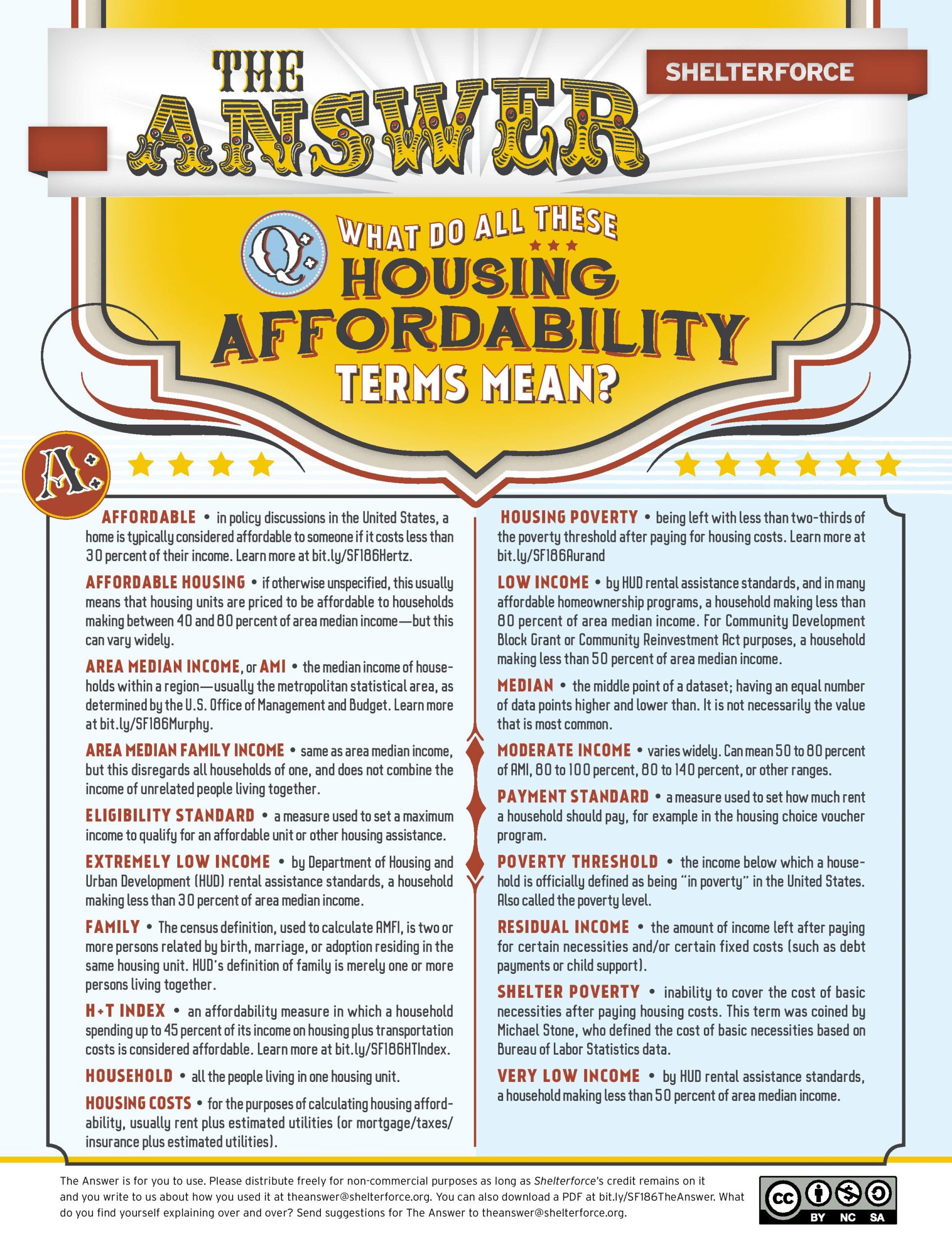 While we use terms like "affordable housing," "moderate income," "housing poverty," and "area median income" often, we thought it'd be helpful to explain what all these housing affordability terms mean. Make sure you're using these 19 terms correctly.
The Answer is a one-page response to questions many of our readers find themselves answering over and over, whether to colleagues, potential partners, funders, policymakers, or the public. We release a new one with each print issue and make it available online as a PDF.
Do you have a question you are asked over and over? Let us know at theanswer@shelterforce.org.