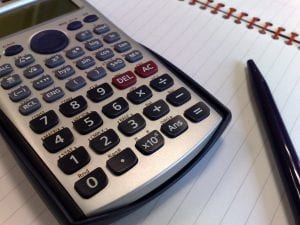 To calculate whether a household has enough money for basic necessities after paying for housing, we need some standards to explain what "enough" means. Different standards may answer different questions, such as what is the least amount of money you need to survive with various forms of assistance versus how much you need to be self-sufficient at a modest level without any external support. Here are three different measures and how they work.
Family Budget Calculator
Source: The Economic Policy Institute (EPI), a "nonprofit, nonpartisan think tank" created this calculator to "include the needs of low- and middle-income workers in economic policy discussions."
Model: The institute has compiled a "modest" budget without savings, "luxury" items (like restaurant meals), or any debt, based on typical costs for each geographic region. It uses the second-lowest measure of consumer spending on "other necessities" from the U.S. Bureau of Labor Statistics (BLS) Consumer Expenditure Survey," the second-cheapest USDA meal plan, and the lowest-cost health insurance plan on the state health exchanges. It assumes car ownership and full-time professional child care for families with one child and after-school/summer care for older children.
Advantages: This budget shows how much is needed for a household to achieve a basic standard of living without the need for external supports, a good measure of self-sufficiency. It's simple to use and easy to understand.
Disadvantages: The high cost of child care, which is not actually necessary for many families, tends to distort this measure upward because it makes assumptions about the age of children.
"[Since I was doing an] analysis of affordability in a moderate-/middle-income housing program, the EPI standard was the best fit." –Richard Heitler
The Self-Sufficiency Standard
Source: The Center for Women's Welfare at the University of Washington. State-level reports and calculators are produced with local partners.
Model: The standard defines the amount of income necessary to meet basic needs without public subsidies or private/informal assistance (e.g., free babysitting by a relative, food from a food bank, or shared housing).
The methodology is similar to EPI's family budget, but includes different assumptions and more geographic variation (e.g. it does not assume car ownership in places where high numbers of people commute by public transportation). It includes a small monthly contribution to an emergency savings fund. Results are quite similar to EPI's in some cases (nearly the same in Los Angeles) and in others they diverge (more than $1,500/month difference in San Francisco).
Advantages: This budget shows how much is needed for a household to achieve a basic standard of living without the need for external supports, a good measure of self-sufficiency. This is more nuanced in its assumptions than the EPI Family Budget Calculator, especially breaking down categories for different age groups of children, allowing more accurate estimates of child care costs.
Disadvantages: A handful of states are not covered, and many states have not been updated in a long time, making comparisons challenging. Also online calculators exist for only a few states or regions, reducing accessibility.
Housing Poverty Measure
Source: Researcher and economist Nandinee Kutty developed this concept.
Model: This measure says that having two-thirds of the poverty threshold left after paying for housing is sufficient, using an approximation of the 30 percent standard itself. Anyone below this standard is said to be in "housing poverty." The poverty threshold was originally set at three times the cost of a basic grocery budget in the 1960s and has been updated for inflation. It does not vary by geography. Depending on location and family size, the poverty threshold can be a quarter to half the size of the self-sufficiency wage or the EPI family budget.
Advantages: There is no question that if your household falls below this you are in need. The approach aligns with other programs and policies that are based on the poverty threshold.