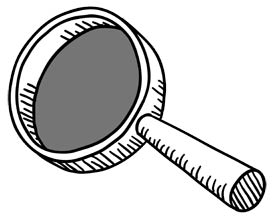 Shelterforce was founded in 1975 in East Orange, N.J., by a collective of tenant advocates and organizers. Where are those collective members now?
*John Atlas**, former executive director of the Passaic County Legal Aid Society, is currently a journalist and advocate whose latest book is Seeds of Change: The Story of ACORN. www.seedsofchangeacorn.com/book-description.html
Ron Atlas was a driving force of the Shelterforce Collective who instilled a sense of purpose and urgency in his friends and colleagues. He was a model and mentor to many. Although shy, he was a powerful organizer and social justice lawyer who argued a welfare rights case before the U.S. Supreme Court in 1970. Ron passed away in 1979. He was 37.
Martin Bierbaum is an attorney with a long career in public service. Most recently, he was the director of the Municipal Land Use Center at the College of New Jersey until 2009, and currently serves as associate director of the National Center for Smart Growth at the University of Maryland.
George W. Conk is an attorney in private practice and is on the faculty of Fordham University School of Law.
Frank Hutchins was a community organizer and a staunch defender of tenant rights in Newark, N.J. (including as a leader in the city's famed rent strike in the 1970s). He died in 2010. He was 75.
*Patrick Morrissy** leads one of the country's most innovative CDCs, HANDS, Inc., catalyzing neighborhood revitalization in the New Jersey urban core cities of Orange and East Orange. www.handsinc.org
*Phyllis Salowe-Kaye** continues to organize as the executive director of New Jersey Citizen Action, one of the most effective grassroots organizations in the nation, working to improve the lives of all New Jersey residents. www.njcitizenaction.org
Mary Tasker recently retired from a career in social work. In 1989 she was awarded the "Humanitarian Service Award" from the the U.S. Department of Health and Human Services for her "selfless dedication" in caring for those suffering from HIV and AIDS.
Stanley Varon is a general practice lawyer in South Orange, N.J., where he specializes in real estate, landlord-tenant, and matrimonial law. He is also municipal court judge for Maplewood, N.J.
*Woody Widrow**, the executive director of RAISE Texas, is a national innovator supporting a network of nonprofit asset-building organizations throughout Texas. www.raisetexas.org
*Current NHI/Shelterforce board member.