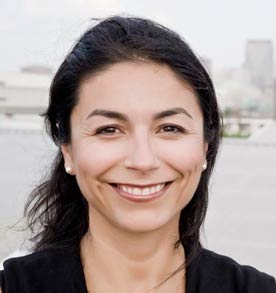 Community development is about more than real estate. It is about our evolution as neighbors in a highly networked yet still disconnected world. We know the answers, yet we continue to work in silos and ultimately work against each other in accomplishing a better whole.
I started my career at a nonprofit housing development as a case manager for teen mothers. To date, it is the most difficult job I've ever had — and I've been a developer of supportive housing in post-Katrina New Orleans. I learned many things there that influenced my career in community development.
First, when basic needs like shelter, food, and safety are not met, a person cannot truly work to achieve a social consciousness beyond their own immediate peril. Second, when a community that is filled with many in the same predicament, it creates an environment that takes a Herculean effort to survive, let alone in which to excel. Third, access is only half the battle — true success comes by way of a supportive environment, whether it is family or a trained professional.
Lastly, I learned that I could not realistically continue a career in this field as the ambulance at the bottom of the hill — I need to be the stop sign at the top of it. This has led me to pair on-the-ground work — organizing and housing development — with policy work to change the systems that govern how people live.
What is most frustrating to me about the community development field is that what I learned in that first job is not new. In fact, there are studies after studies of models where this has been proven over and again. Yet, our policy around how resources are spent is slow to move in this direction. Nearly 15 years after I started in that position, we have not moved the needle nearly enough, and we find ourselves now in a place where the gap between rich and poor is wider than it has ever been, with more people in need than our country can support.
My generation grew up in years of plenty (Reagan and Clinton and a balanced budget), set against a backdrop of the creation of homelessness as a phenomenon, people who serve this country — whether through military service or Peace/Americorps — living in poverty, and corporate giants being allowed to let the federal government make up the difference between what they paid and a living wage via food stamps and rent subsidies.
We are the next crop of leaders, and I for one, will work differently and challenge my contemporaries to do the same. I will use data to prioritize my resources in a way that both solves the problem and changes the system that created the problem to begin with. I won't wait for the political climate to shift my way. I will change the way we work to develop our communities to understand that housing choice includes both rental and homeownership. Who's with me?