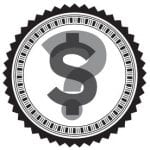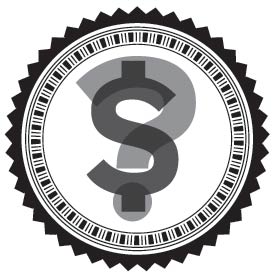 We face the most challenging economic climate and the most promising opportunity for dramatic improvements to homeless assistance in a generation. Through the American Recovery and Reinvestment Act (ARRA) passed by Congress last spring communities are receiving $1.5 billion to prevent homelessness. Used wisely, that funding could do more than prevent and end homelessness for hundreds of thousands of people: It could transform homeless assistance and set us on the path to making homelessness a thing of the past.
The United States is in the midst of one of the worst economic crises since the Great Depression. Unemployment is skyrocketing, rising from 5.0 percent in April 2008 to 9.7 percent in August 2009. Long-term unemployment reached 3.2 percent of the workforce in July, the highest rate in 70 years. At the same time, states are cutting their budgets. For example, the Center on Budget and Policy Priorities reports that at least 22 states and the District of Columbia are cutting funding for medical, rehabilitative, home care, and other services for low-income people who are elderly or have disabilities. The combination of massive job loss and services cuts has led to increased homelessness in many communities.
ARRA, or the stimulus, provides nearly $800 billion to stimulate the economy and includes $1.5 billion for a Homelessness Prevention and Rapid Re-housing Program (HPRP that will fund short- and medium-term rental assistance, housing search assistance and case management. While only a small part of the overall funding package, HPRP represents a very large investment in homeless assistance. For comparison, The Department of Housing and Urban Development's (HUD) McKinney-Vento Homeless Assistance Grants, the largest Federal homeless assistance program, awards some $1.5 billion each year.
The HPRP funding comes at an opportune time. Several years ago, cities around the country began developing 10-year plans to end homelessness. The plans focused on homelessness prevention, helping homeless people move into housing as quickly as possible and providing permanent supportive housing for people with chronic disabilities. These efforts have shown progress. Homelessness declined by 10 percent nationwide between 2005 and 2007. There are, however, many barriers to making further progress, particularly the need for more funding for homelessness prevention, housing subsidies (particularly short- and medium-term subsidies), and housing search assistance. For a short time, HPRP will fund these activities on a massive scale. In essence, HPRP is a resource that can fund the transformation of homeless assistance that communities have been planning for many years.
So what is actually happening with HPRP? First the good news: HUD is looking for ways to use HPRP to make lasting improvements to homeless assistance. It is encouraging communities to carefully design prevention programs to reach people who are most likely to become homeless, and it is requiring that programs collect the data that will be necessary to measure progress toward the longer-term goal of ending homelessness. Congress is also supporting transformation, having just reauthorized HUD's McKinney-Vento homeless assistance programs to make them more focused on prevention and re-housing. Based on our conversations in dozens of communities around the country, it is clear that many are using HPRP for transformational objectives. They are implementing community-wide assessment and performance measurement systems that have proven successful at reducing homelessness. And they are targeting assistance to people who need it most to avoid homelessness.
But there is bad news as well. Although the $1.5 billion for HPRP is a lot of money, it may be dwarfed by the severity of the recession. In January, the National Alliance to End Homelessness projected that the economic crisis would result in an additional 1.5 million homeless people over the next two years. Even if implemented very efficiently, HPRP will assist only roughly 40 percent of that number — about 600,000. So far, implementation is uneven. While many communities are using HPRP thoughtfully to make lasting improvements, others are not. Because of pressure from HUD to spend funds quickly, pressure from local governments to fill budget gaps, and a lack of interest in transforming homeless assistance, some communities are taking the easy way out, creating programs that will not target people who need assistance the most to avoid or exit homelessness, and will not significantly reduce homelessness.
Transforming homeless assistance is a difficult process involving many stakeholders. Even communities that have made progress did so only after many years of effort and an often-messy process. HPRP is a one-time opportunity to dramatically speed up the process. Many communities are seizing this opportunity. The ones that don't will find it much more difficult to make those changes later, when $1.5 billion in HPRP funds is no longer on the table.