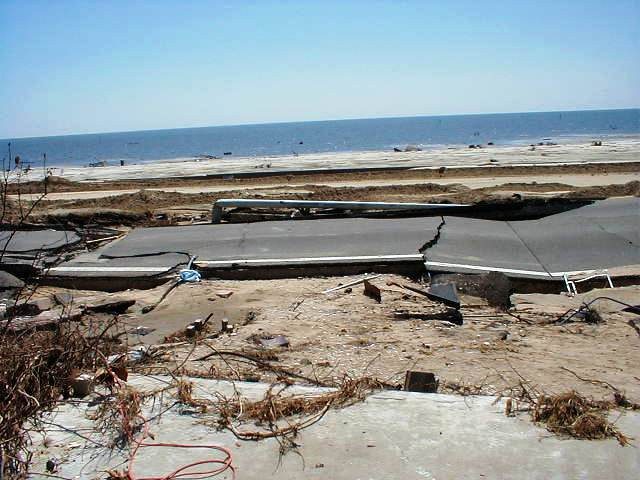 Immediately after Hurricane Katrina bludgeoned the Gulf Coast and the country tried to take in the enormity of the disaster, a horrified affordable housing community swung into action. For perhaps the first time ever, the need for an immediate response drove the large national intermediary organizations and their financial partners to forgo typical bureaucratic channels and just send money.
Generally organizations like Enterprise, the Local Initiatives Support Coalition and NeighborWorks America support community development corporations and community-based organizations by providing funding, training, and direct technical assistance. NeighborWorks America also supports a national network of CDCs. But the urgency of need in the hurricane-ravaged areas led these three intermediaries, and others, to supplement their normal business practices and look for another method of operation.
Enterprise Community Partners Inc. (formerly Enterprise Foundation) and its subsidiary, Enterprise Community Investment Inc., primarily traffic in technical assistance, tax credit syndication and mortgage and commercial real estate financing, but sometimes offer direct funding to local CDCs. Realizing that more immediate assistance was necessary, Enterprise deployed pass-through grants and technical assistance to community-based organizations that were providing emergency shelter, housing, meals, healthcare and other services to displaced families.
LISC, which typically offers loans, lines of credit, recoverable grants and equity investments, sent $150,000 to the Southern Mutual Help Association (SMHA), a CDC in New Iberia, Louisiana, that has set up its own Rural Recovery Fund. The Rural LISC network raised another $50,000.
NeighborWorks America, which supports ongoing training and technical assistance programs and makes direct grants to its nonprofit affiliates through an annual application process, provided a million dollars in emergency grant funds to the 20 affiliates it has in the area.
By December, LISC had raised nearly $45,000 in individual donations and $3.65 million in grants from numerous foundations, corporations and individuals. Enterprise had committed $860,000 of its own resources and raised more than $3.7 million in additional funds to sustain relief and recovery efforts for Hurricanes Katrina, Rita and Wilma. A partnership between Enterprise and NeighborWorks America netted $200,000 for Jackson, Mississippi-based Enterprise Corporation of the Delta/Hope Community Credit Union (ECD/HOPE), in support of its housing rehab and repair program.
ECD/HOPE, a community development financial institution (CDFI) that has been providing commercial financing, mortgage loans and technical assistance to economically distressed areas of Arkansas, Louisiana and Mississippi since 1994, found itself fielding hundreds of calls, for security deposits, furniture, clothing, car loans. "Every day it seemed someone had a different need we hadn't anticipated," says Bill Bynum, ECD/HOPE's executive director. ECD/HOPE made hundreds of bridge loans and routed more than $100,000 to faith- and community-based local organizations that provide food, clothing and shelter.
Bynum is grateful that these national organizations "appreciate the value we bring as a local organization, and we certainly appreciate the value they bring, and their experience working on large-scale projects in other areas." Since "none of these organizations had a substantial presence in the region until the storm," he says, "this is an opportunity to put in place a greater capacity, with their help."
In for the Long Haul
It was the federal, state and local governments' inability or unwillingness to respond to the needs of the very poorest residents that galvanized these national and regional organizations. They decided to continue raising funds to support the work of local organizations, but also to take stock of their individual and collective strengths. They recognized the importance of not duplicating efforts and of showcasing the role that the community development industry can and should play in the rebuilding effort.
In the beginning, most organizations sent staff to New Orleans as well as Biloxi and other rural, gulf communities to assess the devastation and the need. For Evelyn Brown, senior program vice president of Enterprise, there was "a combination of disbelief at the devastation, but also at the level of chaos in the response."
Finding ways to work together cohesively has taken some time. "It's not typical for these large national intermediaries to work as collaboratively as we are now, in a single location," explains Stockton Williams, vice president for external affairs at Enterprise.
"I think our collaborating is a critically important piece," says Brown. "There are a lot of resources out there and people want to do things in the area, but looking at how we can work together to leverage resources and not be stepping all over one another is what will make us most effective. We want to mirror what we do already, but on a much larger scale and in a much more urgent situation."
"We are talking all the time, which has been great," says NeighborWorks America's Fred Zeytoonjian. As the manager of the Rebuilding Communities initiative, Zeytoonjian knows firsthand how few businesses have reopened, how few people have returned and the almost complete lack of infrastructure. "There's no way any one organization can take on this whole effort. We need to be working with everybody."
Williams agrees. "We have to leverage the resources all of us have and the knowledge we've amassed by working in communities that have much in common with those on the Gulf Coast. Long-term blight, disinvestment and population loss are all things we've dealt with before, certainly not on the scale we're now dealing with, but with some of the same characteristics. Enterprise and many others are making a very serious commitment to helping the region recover. We intend to be involved for the long term."
Zeytoonjian believes, "If we can start to create some good examples of how we do our work and show that it's an important piece of how a city is rebuilt, then federal, state and local officials will look at our examples and say they need to be replicated."
Influencing Policy Is Critical to Success
Helping local nonprofits ramp up their activities so they can have a greater impact in areas of such great need is an important role for intermediaries. But the larger policy issues also need to be addressed. Republican Congressman Richard Baker and Democratic Senator Mary Landrieu are sponsoring a bill that will establish a Louisiana Recovery Corporation, to provide for housing and community rebuilding. According to the bill, the Louisiana Recovery Corporation will rely entirely on the private sector to rebuild the disaster area based on local planning. The Corporation would buy property and mortgages at 60 percent of their pre-Katrina values, create parcels that are attractive to private developers and then auction them off. It is the only plan endorsed by Smart Growth America and the Urban Land Institute, specifically because it is the only proposal that incorporates locally determined, long-range planning.
Although the Bush administration opposes the Baker Bill, SMHA's executive director, Lorna Bourg, supports it because of its potential to provide homeowners money to rebuild. "It took generations for the African-American and Cajun communities to get their land, and in one fell swoop they're in danger of losing [it]," Bourg says. "They've already lost their homes. By killing the Baker bill, they can't borrow money to rebuild. So in areas that had 90 percent homeownership, we now have visions of land being bulldozed and then having trash dumped there until it's above water level."
Rebuilding the hundreds of thousands of homes damaged by hurricanes along the Gulf Coast and enabling the restoration of land that, overnight, became wasteland, will require a massive infusion of capital. "But the big problem is that there's no coordinated federal leadership or response," says Conrad Egan, president and chief executive officer of the National Housing Conference. "Without a serious amount of money and a serious plan, I don't see how these groups [like LISC, Enterprise and NeighborWorks America] can have the kind of impact they otherwise might have."
For Bynum of ECD/HOPE, all the problems unearthed by the hurricane, and the "lack of emphasis by the federal or state government on building affordable, quality housing for those on the low end of the economic spectrum" reaffirm that the intermediaries need to help.
Fortunately, there are intermediaries and coalitions of community-based organizations that are working hard to position local nonprofits as important players in the rebuilding effort. They are pushing for additional tax credits, federal subsidies and supplemental appropriations for Community Development Block Grants, the HOME program and the Housing Choice Voucher program.
The National Housing Conference's push for federal funding of silent mortgages is gaining support. These are mortgages in which no payments of principal or interest are due until the home is sold (or the homeowner passes away). According to Jeffrey Lubell, executive director of the Center for Housing Policy, silent mortgages are used successfully (albeit on a smaller scale) in affordable housing programs around the country. He estimates that silent mortgages could benefit at least half of all families with large, uninsured losses – roughly 125,000 to 150,000 households.
Community development practitioners can and should play a significant role in rebuilding Gulf Coast communities. But counteracting the deadliest and most destructive set of natural disasters in the history of the United States, which wiped out 90 percent of the buildings along the Biloxi-Gulfport coastline, will take massive amounts of money and a change in approach.
Bourg would love "foundations and philanthropists and governments to understand the importance of CDCs' sustainability and existence in our communities. Just like you need hospitals, just like you need the fire department or the National Guard, you better have your CDCs," she says. With the heightened involvement of intermediaries and – hopefully – an infusion of funding that could come as states release their formal rebuilding plans, local CDCs just might be able to operate on a greater scale without imploding.
As Bill Bynum puts it, "There can be no better outcome from this tragedy than a better equipped, more sophisticated network of nonprofits in this region."