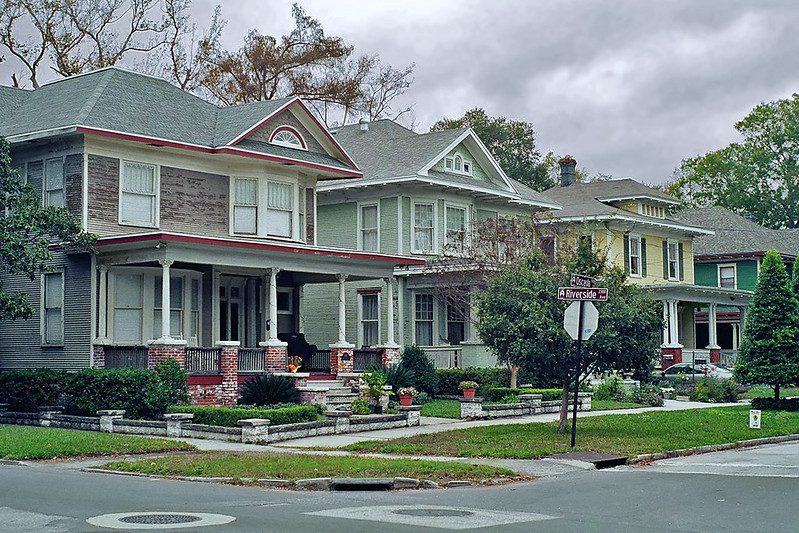 Homeowners at threat of losing their homes to foreclosure have a potential lifeline in the federal Homeowner Assistance Fund (HAF), a nearly $10 billion program created as part of the American Rescue Plan last year.
The U.S. Treasury allocated HAF money to every state, in amounts ranging from $50 million each for less populous states like Alaska and Delaware to $676 million for Florida and a little over $1 billion for California. U.S. territories and tribes also received funding. States were required to come up with eligibility rules and outreach plans, and set up bureaucracies to process applications and make payments.
While disbursement rates vary considerably from state to state, hundreds of millions of dollars of relief have gone out to tens of thousands of homeowners. California's data dashboard, for example, says its program has approved $201 million to pay off mortgage arrears or overdue property taxes for 6,754 households.
California is an example of a state that has taken care to adjust its guidelines over the past year to better accommodate applicants' needs and to communicate those changes to the public, says Stacey Tutt, Homeowner Assistance Fund coordinator and senior staff attorney at the National Housing Law Project. Among other changes, California expanded its program to help people facing tax defaults.
"They're sharing out that information to the community-based organizations to help with that on-the-ground outreach and education of homeowners, to help them then qualify," says Tutt, who closely follows state HAF programs. "California is carefully monitoring that and considering further program developments there to continue evolving and meeting the needs of homeowners."
However, in other places funds are just dribbling out or the total payment amounts are unclear. Only half the states have online dashboards and Treasury has not yet released disbursement or recipient demographic data. The complexity of rapidly setting up large new aid programs seems to have overwhelmed some states, resulting in poor communication, inconsistent application of rules, monthslong delays, high denial rates, and difficulties managing applicants with complex financial situations, Tutt and others say.
"There are states that are getting the money out. It's running smoothly, we're hearing good things that are happening. But it's definitely concerning in states that are really creating a lot of challenges for homeowners to get approved," Tutt says.
'Excruciatingly Slow' Process
One of those concerning states is Florida. Its Department of Economic Opportunity (DEO) claims to be sending out money faster than any other state, with nearly 20,000 grants worth $435 million funded so far. It says it has received more applications than it can fund and stopped accepting new ones in August. Yet it is not clear how much money is actually reaching homeowners or their mortgage companies.
Lynn Drysdale, an attorney with Jacksonville Area Legal Aid Inc., says her organization has helped dozens of people apply and she's in touch with housing counselors and attorneys around the state. Yet as of mid-October she had only heard of five homeowners who had confirmed that their mortgage arrears or taxes had been paid off.
"It may be true that they have a lot of applications, because a lot of us have been working really hard to make sure that there were a lot of applications. But the money that they say that had been distributed, I don't think is accurate. I think it's way overstated," Drysdale says.
One issue is that Florida is not using a standard data format to communicate electronically with mortgage companies about how much homeowners owe. Instead, the DEO requires borrowers themselves to provide that information.
Application processing is "excruciatingly slow," Drysdale says, and by the time an application is finally approved the unpaid debt may have increased beyond the amount declared by the homeowner. A mortgage servicer offered an outdated payment amount that's smaller than needed may decline the funds, and homeowners are often in the dark about that decision for significant amounts of time as their risk of foreclosure continues to mount.
"If the DEO doesn't communicate effectively with the servicer to make sure that number's right, the DEO is going to cut a check for an amount that's not going to work," Drysdale says.
She says the lack of communication can be disastrous for homeowners with a reverse mortgage, a popular way for older people to turn their home's value into cash. While they don't make mortgage payments, they do owe property taxes, and if they fall behind they can face foreclosure. A servicer will set a date by which a homeowner must pay the full, correct amount of overdue taxes, but the DEO does not have a way to ensure that the aid amount is accurate when the aid check finally goes out.
"If it's going to take the DEO eight months to send out a check, that number's going to be a little bit old," she says.
Struggling Florida homeowners have also faced other challenges. On a Monday in August, the DEO notified applicants they had to submit all their financial papers by Friday or they would be denied funding. Attorneys and housing counselors scrambled to obtain documents from employers, government agencies, and servicers, which were sometimes slow to respond, Drysdale says.
Applicants must use email, which is virtually impossible for many older people. Staff at the DEO's call center are sometimes "extremely helpful" and at other times not helpful at all, Drysdale says. In addition,  Florida does not automatically pause foreclosure proceedings when homeowners apply for assistance, unlike Massachusetts, Vermont, and some other states
"It's going to be up to your judge, and it's going to be up to what the servicer attorney is willing to do. So people are losing homes," Drysdale says.
She said her perspective on the Homeowner Assistance Fund program has changed since it was first announced. "We were extremely excited. The way that Treasury designed it, it's a godsend for so many people, and it's working so incredibly well for so many people," she says. "I just haven't seen that here."
Poor Communication Takes a Toll
HAF seems to be working somewhat better in Illinois, although even there it has had growing pains, according to attorney Tiffany Harvey. She is project coordinator of the Legal Help for Homeowners Program at Prairie State Legal Services Inc., in Waukegan.
Unlike Florida's DEO, which had no prior experience administering homeowner assistance, the Illinois Housing Development Authority (IHDA) had already run two mortgage aid programs before creating its Homeowner Assistance Fund program. IHDA has been supportive of advocacy efforts, providing funding for Prairie State to pay staff and hire two additional people, Harvey says.
At the urging of advocates, a few months ago IHDA created a simple reconsideration process for applicants who thought they had been wrongly denied assistance, she says. Reconsideration requests have since become an important part of her organization's work. IHDA also reopened the program for applications on Nov. 1, after it had closed its initial 45-day application period in May.
Yet despite its willingness to adapt to homeowners' needs, the agency has been disbursing funds at a snail's pace. Treasury allotted Illinois $387 million but as of late September, IHDA had only approved $20.5 million in grants, according to its dashboard. Of 14,465 applications received, it approved 1,840 and denied 6,948, or almost half of them. Another 3,721 were sent to servicers and were presumably headed for approval, while the remaining 1,956 needed more information or were still under review.
As in Florida, the slow pace of approvals has caused major headaches, Harvey says. One issue is a rule restricting eligibility to people who owe $30,000 or less. Prairie State encouraged homeowners to apply if they owed less than that amount, but as time passed and their past-due amounts climbed past $30,000, some may have been denied or left in processing limbo. IHDA eventually came up with a way for people to combine an Illinois Homeowners Assistance Fund (IHAF) grant with their own funds to pay off their overdue mortgages, but the agency could have communicated better in the interval, she says.
"We weren't sure for several months what would happen with these homeowners," Harvey says. "We encouraged the homeowners that we deal with to save the mortgage payment so that they could come up with that difference. But if people didn't know to do that—that was sort of another situation that was kind of unclear until now."
Harvey noted a number of other problems. There's no automatic foreclosure pause during application processing, other than a 60-day stay for federally backed mortgages, she says. Some borrowers are ineligible for aid because, while they're behind on their second mortgages, they are current with their first mortgages. In the Waukegan area, some can't get assistance paying off overdue property taxes because their county has already sold off the right to collect the taxes to a tax lien buyer.
Still another vexing issue is loan modifications. IHDA's messaging has been unclear, but the agency apparently requires homeowners to seek a loan modification from their bank before applying for assistance, Harvey says. If a borrower is eligible for a modification, such as refinancing over a longer term, they cannot receive HAF aid. Yet with mortgage rates soaring in recent months, the new loan payment is often too high for the cash-strapped homeowner, leaving them stranded without any good options.
"I have one client who was offered a modification that would have raised his payments by about $200 a month, and that wasn't affordable. His income is still decreased compared to before the pandemic. For that person, ILHAF was a better option. He was denied ILHAF, though, on the basis that his servicer had offered him other options," Harvey says.
"We're pushing back on that right now. We're in discussions with IHDA. They have recently acknowledged that their communication on that issue wasn't very clear. So we'll see where that goes," she says.
Harvey says she expects the pace of approvals will pick up as servicers act on information provided by IHDA and the agency works its way through reconsideration requests, homeowners who have gone over the $30,000 cap, and other stalled applications. Given that Illinois has only paid out about 5 percent of the HAF funds committed by the U.S. Treasury, it's too early to say whether the state's program is successfully stanching a potential surge of people losing their homes.
"Because of the delay and the evolving communication, we haven't seen as much impact as we thought we would," Harvey says. "I think they are moving through (applications) more quickly now. So I guess we'll see what happens in the next few months."