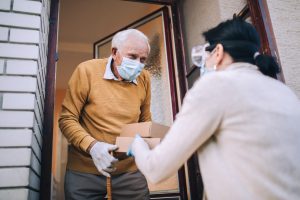 Emphasizing how place matters has become very common recently. While true, this emphasis can inappropriately put blame and responsibility for health outcomes on a ZIP code—and the people who live there—rather than on the geographically and racially discriminatory policies, practices, and resource shortfalls that created the unhealthy conditions in that place. Improving community health and well-being requires acknowledging the forces that shape places as well as the hard work that under-resourced communities have undertaken to redress systemic drivers of growing inequities. Failure to account for these realities leads to incorrect assumptions and misguided investments, if not outright harmful ones, that can fall short of catalyzing the profound change necessary to advance health, equity, and well-being in under-resourced places.
We have some advice for the field, particularly for funders, who have an outsized effect on how community development is shaped. We reviewed an exploratory portfolio of health-promoting community development investments made by the Robert Wood Johnson Foundation from 2013-2019. (Editor's Note: The Robert Wood Johnson Foundation supports Shelterforce's work.) We conducted dozens of interviews with grantees and partners, community development intermediaries, national experts, and philanthropic leaders and staff to assess 15 initiatives' potential for driving long-term, positive changes. We came away with several suggestions that would improve community health. While difficult to implement, they are critical for the change we need. 
Change the Systems that Perpetuate Inequality 
A growing body of evidence shows that where people live matters for their health, as reflected in the popular saying "Your ZIP code is more important than your genetic code." But the reality is more complex:  The conditions of life in neighborhoods—their physical boundaries, accessibility, residents, businesses, infrastructure, services, amenities, and even air quality—reflect legacies of racially motivated discrimination that systematically and unjustly disadvantage some people and places while advantaging others.
Just like blaming people for unhealthy choices or behaviors overlooks root causes of poor health and the limited choices some people have, blaming places for being under-resourced fails to account for legacies of discrimination, underinvestment, and other root causes of marginalization and exclusion. Publicly and privately enacted discriminatory policies cut thriving communities of color off from resources and impede residents from improving or moving out of neighborhoods and climbing the economic ladder. So rather than conclude that neighborhoods are the problem, we should target the systems that shaped those neighborhood conditions.
Many existing systems hold white power and privilege in place, literally. These include systems that govern housing development and finance, education, employment, transportation, land use and zoning, homeownership, and public health. Addressing centuries of inequities requires reimagining, redesigning, and reorienting systems toward equitable human and community development. This process of "systems change" can best be understood as making a permanent imprint on policy or practice that in turn changes the distribution of resources affecting health, well-being, and equity. This involves changes to relationships, power, and financial flows, and shifts in individual beliefs and assumptions.
In practice, systems change work means looking beyond conditions in a single neighborhood to their root causes, focusing on upstream roadblocks to change. For example, Strong, Prosperous, And Resilient Communities Challenge (SPARCC) helps communities advocate for infrastructure investments by helping them elevate community voices and engage powerful interests to change a city or region's decision-making process. The Chicago SPARCC site organized for the passage of a new equitable transit oriented development (TOD) policy plan to address inequitable policies that made it easy for wealthy communities to capture new investments for their own neighborhoods, leaving under-resourced communities of color out. The new plan requires standardized community engagement, with a vetted pool of community engagement consultants and full budget required; new health and equity impact assessment requirements for all TOD developments, policies and processes; and a new scorecard reporting system that provides public accountability for results. Based on this local success, the national SPARCC hub has also advocated for inclusive transportation planning at the federal level to influence permanent changes in national policies and practices.
You Don't Have to be "Place-Based" to Invest in Neighborhoods
Supporting health and well-being through community development is ultimately about improving the well-being of people in the places where they live, work, and learn. However, this doesn't mean you have to be "place-based" to invest in neighborhoods. A place-based funder commits to supporting a particular geography over an extended period of time with the goals of seeing positive changes primarily for that place and the people who live there (e.g., the Kresge Foundation's commitment to invest in Detroit long-term. Editor's Note: Kresge Foundation supports Shelterforce's work.) Any funder can be place-conscious without this dedicated commitment to investing in particular geographies. A place-conscious funder addresses the interconnections between family assets and challenges, conditions in the places they live, and access to opportunities in the larger city or region and may choose to target specific systems for changes that benefit local places but also benefit at regional, state, or national levels.
This strategic approach of focusing on both places and people while dismantling systemic racism and building community power works particularly well for addressing upstream issues and changing systems that shape community health and well-being. This has been exemplified by the 10-year Building Healthy Communities initiative of The California Endowment. This initiative made long-term (but not permanent) investments in organizing and empowering residents in 14 places—from blocks within a city neighborhood to larger rural regions—experiencing significant health inequities compared to the rest of the state. The stated initiative goal was not specific to each place, but instead "to advance statewide policy, change the narrative, and transform… [these areas] into places where all people have an opportunity to thrive."
In one example, several sites worked together to shift the foundation's perspective and change local school practices and state education policy around student discipline. Through compiling, sharing, and comparing their similar stories and data regarding the disproportionate suspensions of students of color, they convinced foundation leaders to focus on how health outcomes clearly connect to suspensions. The foundation then put resources behind advocacy training for youth and community leaders from the sites paired with connections to policymakers that enabled them to win statewide legislative changes in school disciplinary policies, reducing suspensions and benefiting not just their own communities but dozens more throughout the state.
Don't Let "Opportunity Rich" Neighborhoods Sit on the Sidelines



While it's tempting to focus investments and strategy on the people and places with the least power, permanent changes in policy, practice, and resource flows necessarily involve the people and places with the most power and opportunity. Opportunity-rich places have often benefited from what some scholars have termed "opportunity hoarding" or "elite capture." Privileged stakeholders in these communities have strategically argued for access to higher-quality public goods to the exclusion of marginalized community members (e.g., by blocking multifamily or affordable housing development in their neighborhoods or securing more funds for their local schools) or have deflected less desirable and potentially harmful land uses (e.g., industry, highways, prisons, stadiums) to under-resourced neighborhoods. Consequently, place-conscious investments must not only invest in and empower residents in under-resourced neighborhoods but also invest in organizing to prevent or expose resource hoarding and exploitation by privileged people, places, and organizations.
We found very few examples of systematic attempts to redirect resource flows away from more privileged and empowered places in our review. The Healthcare Anchor Network is an important exception. The network focused on increasing local hospital hiring (e.g., local contractors, service staff, cleaning, and medical staff), purchasing (e.g., from local farmers for food or local manufacturers for necessary products), and investments (e.g., in affordable housing or social determinant of health programs in poor neighborhoods). These efforts implicitly redirect resources away from the highest returns (e.g., in the stock market or cheapest products or labor) and into surrounding communities.
Focus on Changing Systems Rather Than Completing Projects
Community development work often focuses on successful transactions. From building housing and commercial space to leveraging arts and culture for place-making, the priority is often getting a facility built or a program running as quickly as possible. While projects and programs can change many communities for the better, this short-term focus is insufficient for systems change work. An intentional, long-term focus on building power, permanently shifting resources flowing into a community, and changing policies that uphold a harmful status quo is necessary. These are often overlooked by community development partners and funders who focus on quickly achieving and measuring project-specific outcomes. Often grassroots advocacy and hard-won policy change (which may take years to benefit the local community) cannot compete with high-profile ribbon-cuttings.  
A theory of change—a framework that identifies upstream drivers of inequitable outcomes and builds a plan for changing them—is one antidote to such short-sightedness. SPARCC, for example, broadened their theory of change to focus on racial equity after three years of project-oriented work revealed that most issues they worked on stemmed from systemic racism and other exclusionary policies. Addressing root causes underlying discriminatory systems was key to getting more projects done over the longer term, so the initiative centered racial equity as a guiding principle for regional development. This includes ongoing work to move business and government leaders beyond a nominal understanding of racial equity to one where they change their decision-making and resource allocations and prioritize leadership from grassroots organizations led by people of color.
Similarly, the Connect Capital and Accelerating Investments for Healthy Communities initiatives use a capital absorption framework in helping historically disinvested communities build a continuing inflow of capital investment. This tool helps communities become "investment ready" through identifying and articulating shared priorities, developing and executing a pipeline of investable deals, and improving the enabling environment. These are the policies, resource flows, relationships, and capacities that determine long-term financial flows. Uprooting systemic racism and its effects in under-resourced communities is a critical step in shifting the environment from one of harm to one that enables thriving.
A longer-term objective to shift policies and practices then needs to be put into practice with tangible metrics and incentives. Two examples are tools developed with RWJF support: a new set of health standards within a national green-building certification system (LEED) and a HealthScore rating system to rank CDFI housing investments according to potential health impacts.
Longer-term goals and multi-tiered strategies are also needed if the systems that create or perpetuate inequities are to change. Time constraints like short funding cycles favor short-term projects over the more challenging, longer-term work of changing systems. Though not requiring a permanent commitment to a certain place, consistent longer-term commitments are often necessary to achieve and sustain durable impacts for residents and their communities. Most of RWJF's investments have a life cycle of around three years (though often renewed), but one longer-term commitment included funding an ongoing 10-year Healthy Neighborhoods study, a project of the Conservation Law Foundation, across multiple neighborhoods in Massachusetts. This commitment enabled a participatory action research project that trained, paid, and mobilized citizen researchers to conduct a longitudinal study on the connections between environmental conditions, urban development, neighborhood change, and health outcomes. Community development organizations involved have already leveraged their growing expertise on community data to weigh in on COVID-19 response planning for their communities and inspire public art supporting local culture and heritage.
Short-term initiatives are still needed, but they are most effective when intentionally developed and implemented as part of a larger, multi-tiered systems change strategy. Smaller, separate initiatives (e.g., research on policies or neighborhood conditions, fostering networks or collaborations, or building community power for durable local changes) can also feed into larger-scale projects that influence state or national policies. These seemingly disparate efforts, when strategically connected and tracked, can build toward upstream systems change.
A shared and explicit understanding between funders/investors and those doing the work of what it takes for systems change, can help direct necessarily limited investments (whether measured in dollars or time) so they drive toward longer-term change. 
Deepen Accountability of Empowered Institutions to Less Empowered Communities
In a project-focused, place-based community development world, private investors, policymakers, and funders often hold most of the power. Whether with a national philanthropy or community foundation, a federal agency or a locally elected council, residents and local advocates in under-resourced areas must often fight to have their needs and priorities acknowledged and acted on.
Many social inequities and problems stem from the fact that well-resourced groups can make decisions (and set the rules) without needing to consult or consider those whom the decisions affect. Philanthropic funders can upend this harmful status quo by empowering and amplifying greater community participation from grantees and in their decisions around grant-related activities. Examples of this include encouraging grantees to staff initiatives with local residents and/or providing planning grants that allow grantees to both determine the issues their communities want to address and identify the explicit commitments needed from the foundation and other powerful actors (e.g., "opportunity rich" neighbors) during an implementation grant to forge long-lasting systems change.
Mutual accountability is key to implementation, however. One potential mechanism not used within the initiatives we reviewed is a community advisory board that reviews and approves all grant activities and expenses, ensuring that all work centers the affected community's priorities. Grants could also stipulate other accountability mechanisms—such as annual 360-degree feedback on all initiative partners—to ensure all commitments are fulfilled. Tools for enforcing fulfillment of commitments include third-party evaluations and public reporting on progress by all stakeholders, including the funder.
Tracking progress toward lasting results, such as changes in regulations, policies, or incentives, is critical to disentangling opportunity from place. Focusing on and measuring project outputs might seem appropriate for funders to show return on investment, but it can miss the need for deep, longer-term systems change to uproot legacies of racism, marginalization, and exclusion. Because harmful systems generally operate nationally and locally, place-conscious funders can work at multiple levels of geography to influence systems that matter to places and people across the country.
We can all stop blaming places and the people who live in them for poor health or life outcomes and instead, collectively take responsibility for improving those outcomes through lasting, accountable change.
Disclaimer: These views are our own and should not be attributed to the Urban Institute, its trustees, or its funders.