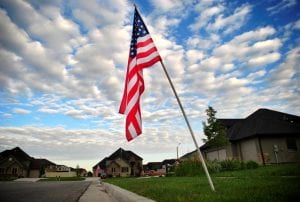 In the wake of a national crisis that occurred nearly two decades ago—the Sept. 11 terrorist attacks—we led nonprofit organizations that focused on South Asian communities. Then, as now, our country faced a crossroads. Unfortunately, in the immediate aftermath of 9/11, our country waged domestic and international wars on terrorism that continue to have devastating consequences for many. A post-COVID society can look different from post 9/11 America but only if we reject racism, center the needs of the most vulnerable communities, and balance our rapid response posture with long-term strategies that tackle systemic disparities.
Reject All Forms of Hate
We remember well how South Asians, Muslims, Arabs, and Sikhs became scapegoats within hours of the 9/11 attacks. Community members began reporting incidents of hate violence, school bullying, street harassment, and discrimination. Now, in the wake of the COVID-19 crisis, East Asians and Southeast Asians are being scapegoated. An Asian-American woman in Brooklyn suffered a chemical attack when taking out the trash. In Los Angeles, a Thai American woman was subjected to a racist tirade on a subway. Federal authorities are expecting a surge of hate crimes, including threats from extremists targeting Asians. This is why civic and faith leaders must condemn anti-Asian racism, law enforcement should include COVID-19 as a basis of targeting on their intake forms, and school administrators must protect Asian-American students. Civil rights agencies must vigorously enforce anti-discrimination laws and the philanthropic sector must support Asian-American organizations.
There's a thin line between hate violence and state violence. After 9/11, authorities used national security as the reason to arbitrarily detain people, hold closed immigration hearings, require people from Muslim-majority countries to register, and spy on Muslims, South Asians, and Arabs at mosques and restaurants. These same measures could be retooled now to track the locations and behaviors of people, with an emphasis on people from certain racial backgrounds through a national database and cellphone data. Or the current Muslim ban could be extended to limit immigration altogether as the White House indicated just this week. We must vet far-reaching government policies that purport to be in the name of public health through a civil liberties framework.
Implement Rapid Response Measures While Addressing Systemic Disparities
In the wake of 9/11, we witnessed how already-marginalized populations, including workers in the service economy, the undocumented, the homeless, and the elderly with limited-English proficiency, faced increased barriers in accessing the social safety net. Today, these same communities and many others are at the frontlines of the COVID-19 crisis. But many proposed solutions aren't going far enough. 
Just as in the aftermath of 9/11, today's response plans are imbalanced: focused on immediate needs often at the expense of long-lasting structural changes. Rapid-response measures offer only a temporary balm; without structural change, the same disparities will resurface again. We should be able to address both the pressing realities of COVID-19 while also tackling the underlying racial and economic inequities at the root of our health care, employment, and housing systems. That means ensuring that financial response plans don't leave out people such as the undocumented and immigrants who fear that acceptance of government assistance will cause them to be labeled a "public charge" and face consequences under this administration's immigration policies. It means sustaining local and neighborhood-level economies to attain economic power and self-sustainability rather than relying on the mistaken, and many times disproven, assumption that preserving large corporations will lead to a trickle-down approach that benefits everyone else. It means squarely addressing the long-lasting effects of structural racism, xenophobia, and capitalism, which are the reasons why Black communities are disproportionately dying from the pandemic in Chicago, Minneapolis, and Louisiana, and why areas with large immigrant and low-income populations in northwestern Queens are among the neighborhoods hardest hit. And it means investing in the community-based organizations on the frontlines of the crisis with a decades-ahead strategy in mind. While emergency funds are critical right now, philanthropic donors must stay on the scene well beyond the crisis point.
Sustain a Culture of Empathy and Solidarity Beyond the Crisis
In the wake of 9/11, we witnessed the power of people uniting in grief and resilience, as we are seeing today. For this culture to last, we must be mindful not to return to "business as usual" and our individual silos once the immediacy of COVID-19 abates. Instead, we must practice empathy, join movements for social change, and develop practices that foster our interdependence on each other and our planet.
The scale of the COVID-19 pandemic is greater than any other crisis that we have witnessed in our lifetimes. Still, we can learn from our country's decisions in the aftermath of 9/11 to effectively meet the urgency of this time. The path toward a more equitable, inclusive, and healthy post-COVID society depends on how we balance our fears and anxieties with courage, a forward-facing vision, and integrity.