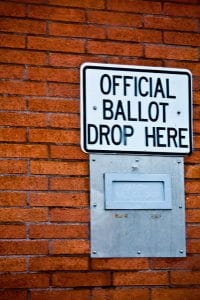 There were numerous election issues for affordable housing around the United States on Nov. 6. Here is a round-up of some of the more significant results.
California had, by far, the most ballot issues, with three statewide and four local bond issues. What received the most attention was Proposition 10, the attempt by rent control advocates to expand local rent control by repealing a 1995 state law limiting local rent regulations. The democratically controlled legislature refused to act. Ultimately, in the face of $80 million raised by state and national real estate industry interests to campaign against Prop 10, and the opposition of California's new liberal Democratic Governor (and former San Francisco mayor) Gavin Newsom, the repeal was defeated.
Interestingly, a rent control question—should Illinois repeal its ban on rent control?—was on the ballot in several Chicago wards, and a majority of voters said yes. The results will not yet overturn a 1997 act that banned rent control, but it will influence how city and state officials approach the issue in the next election cycle.
Proposition C ("Our City, Our Home") in San Francisco also drew considerable attention. It raises the city's gross receipts taxes an average of 0.5 percent for 375 companies in San Francisco that gross $50 million or more in revenue annually. It is expected to raise up to $300 million annually for supportive housing, more shelter beds, and social services for the homeless. (Interestingly, a proposition to increase day care funding by raising the sales tax passed in June and got more votes than the competing affordable housing tax proposition, but only one could be funded. That's why Proposition C appeared on the November ballot.) This time, Marc Benioff, the billionaire owner of Salesforce, was persuaded (in part by Booksmith owner Christine Evans) to provide considerable financing to support the proposition: over $2 million of his own money and almost $6 million from his company. Among prominent opponents were Jack Dorsey, billionaire CEO of Twitter and Square, and London Breed, the city's first African-American female mayor. Prominent Democrats Diane Feinstein and Nancy Pelosi supported the measure. Proposition C passed with a 60 percent majority.
While there may be a legal challenge, this is a result opposite of the defeat earlier in 2018 of Seattle's attempt to tax major businesses to help fund affordable housing and address the homeless crisis.
Two statewide affordable housing bond issues won. Proposition 1 will provide $4 billion for a variety of housing projects for low-income Californians. Proposition 2 will release $2 billion into funding homeless prevention initiatives for those suffering from mental health issues.
Several affordable housing bond issues were on local ballots. California's constitution requires a two-thirds majority approval for bond issues. All four received a majority vote, but only the Berkeley bond issue ($135 million) achieved the required super-majority. The other three failed to achieve that level: San Jose ($450 million), Santa Cruz ($140 million), and Santa Rosa ($124 million).
Three other affordable housing bond issues elsewhere passed: Austin, Texas ($250 million), Charlotte, North Carolina ($50 million), and the Portland, Oregon region sponsored by the three-county Metro government ($653 million). In Oregon, a statewide measure which now allows housing bond revenue to be used in privately owned projects also passed.
So overall, with the exception of Proposition 10 in California, a majority of voters in all of these elections supported funding for affordable housing as state and local governments try to address the problem in the absence of an adequate federal response.