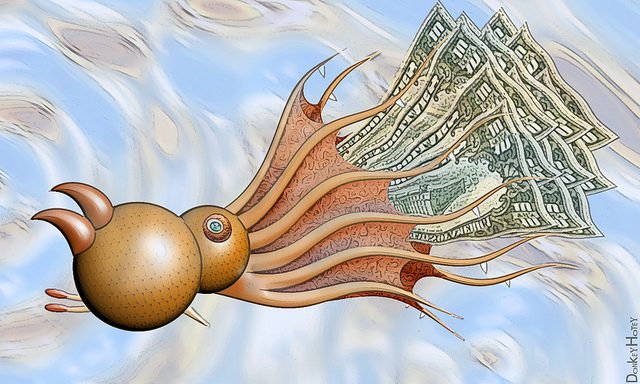 Quote of the week:
"I am not advocating a return to vigorous sprawl. That would be wasteful, unhealthy and unsustainable. Moreover, the rising value of central locations in the eyes of both people and employers suggests that sprawl may offer a less appealing substitute to housing in the metropolitan interior than in the past, especially in the largest metros. I am suggesting that, while cities continue to fight the battle for development in dense hubs, they also question the de facto exemption granted to low-density suburban areas from the onus to produce more housing." —Issi Romem, "America's New Metropolitan Landscape: Pockets of Dense Construction in a Dormant Suburban Interior"
People working in rapidly appreciating markets often bemoan the fact that they didn't purchase land for affordable housing and community amenities before it became too expensive. In Boston's Upham's Corner neighborhood, the city government is attempting to apply this wisdom by purchasing key parcels for community-oriented uses before development starts booming. It's no surprise, perhaps, that this initiative is being led by John Barros, chief of economic development for Mayor, and former executive director of the Dudley Street Neighborhood Initiative, a democratic community organization in an adjacent neighborhood that deeply understands the power of having control of land. Neighborhood residents will have some say in how the parcels are used.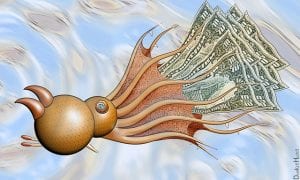 In politics today it seems as if time at Goldman Sachs is a prerequisite to high-placed U.S. government positions, and New York City is no exception. Deputy mayor Alicia Glen has been the focus of ire from housing groups since mayor Bill DiBlasio chose her in his first term to oversee important housing-related departments like the New York City Housing Authority and the Department of Housing Preservation and Development. This Village Voice article details why the housing deals she makes hit affordable housing numbers that DiBlasio is proud to tout, but it is who Glen makes deals with and how she makes them that angers tenant groups. For them, it is her perspective—which skews corporate and wealthy—that results in housing projects that tend to garnish favorable returns to her old friends in real estate investment, yet produce housing that on average isn't actually affordable to most city residents. A few years ago, Glen compared resident frustration over city rezoning leading to displacement to her own sadness over her local dry cleaners' new management. Perspective really does matter.
State and local governments hold over $450 billion in deposits nationwide (and much more in pension fund investments), and some large cities like Oakland and Philadelphia are looking to take that money into their own hands. North Dakota, which has the country's only public bank, is being used as a model for cities interested in doing the same. Advocates believe a public bank will prioritize guiding public dollars to issues and investments—like local small business and housing—that large corporate banks may not be able to. Though not a panacea to all that ails local economies, the public bank idea is gaining steam and may hopefully encourage voters and lawmakers to think about their resources and public service mission, differently.
Public banks may be an even more attractive option, considering a recent research report out of Harvard which asserts that bank mergers and small bank acquisitions have a multiplying adverse effect on low income communities. According to report author Vitaly M. Bond, minimum required balances and fees on deposit accounts increase when banks consolidate, making it harder for households to keep their accounts. Neighborhoods in which small banks are acquired by larger banks also experience an uptick in check-cashing businesses, and finally, low-income households in areas experiencing bank consolidation have higher rates of eviction.
The use of automated systems is falling short for those who need it most, according to a new book by Virginia Eubanks. In Automating Inequality: How High-Tech Tools Profile, Police and Punish the Poor, Eubanks details critical setbacks with the government's use of automated systems when it relates to welfare eligibility (millions of benefit denials due to the replacement of 1,500 caseworkers), housing for the homeless ("Homelessness is not a systems engineering problem, it's a carpentry problem."), and bias in child welfare risk models. This is not to say that all automated systems are evil, but we need to be aware of, as Eubanks calls it, algorithmic fairness.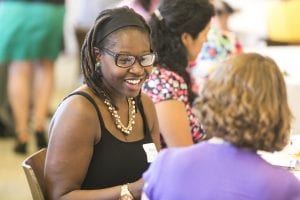 It wasn't too long ago when we wrote an article about community development corporations being surprisingly short on executives of color and how we, as a field, can do better. So when we read that nonprofit boards don't resemble U.S. demographics, we weren't surprised. Nonprofit boards are 7.5 percent African American, 4.2 percent Latino American, and 2.6 percent Asian American, however, the U.S. population is 13.3 percent African American, 17.8 percent Latino American, and 5.7 percent Asian American, according to an article in The Nonprofit Times. There's loads of interesting data in The Impact of Diversity: Understanding How Nonprofit Board Diversity Affects Philanthropy, Leadership, and Board Engagement so make sure you take a look. It's time we all look closer at our organizations and worked toward making real changes. This will help you in your journey.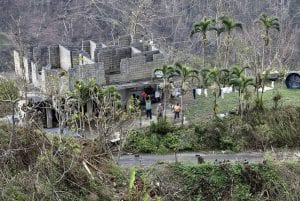 Puerto Rico had a housing crisis before Hurricane Maria devasted the island. The storm just made it worse. It's estimated that half of the homes on the island are "informal" residences, makeshift dwellings that were constructed without proper permits and not up to building code. This illegal housing creates another conundrum for officials who have vowed to build a better, stronger Puerto Rico because the amount of money required to do so is far beyond what any government can afford. " Yet the alternative is to encourage rebuilding of the kind of substandard housing that made the island so vulnerable to Maria in the first place," according to this piece from Reuters.
We constantly read about schemes that prey on borrowers in need, but it's not too often when the alleged perpetrators have their day in court. This week we learned that four Californians are facing more than 190 (wow!) charges for allegedly operating a mortgage fraud scheme, according to Housing Wire. For five years, the foursome allegedly offered mortgage aid to primarily Latino and African-American families in need in exchange for a low-monthly fee. "The scheme led to a loss of approximately $2 million for 40 victims who were seeking loans to help pay off their mortgages . . . the scheme cost many of the victims their homes and life savings." We feel for these borrowers and we're glad to see that the alleged schemers are facing serious charges for their deplorable actions.
Facebook's Mark Zuckerberg is curious about growing American inequality, and has handed over the social network's massive amounts of user data to Raj Chetty at Harvard to—some believe, uncover links between geography and social connections to inequality. Not much is being divulged on the project, but news abounds on how data (and algorithms) have consistently failed the poor, so we're intrigued (and cautiously optimistic).