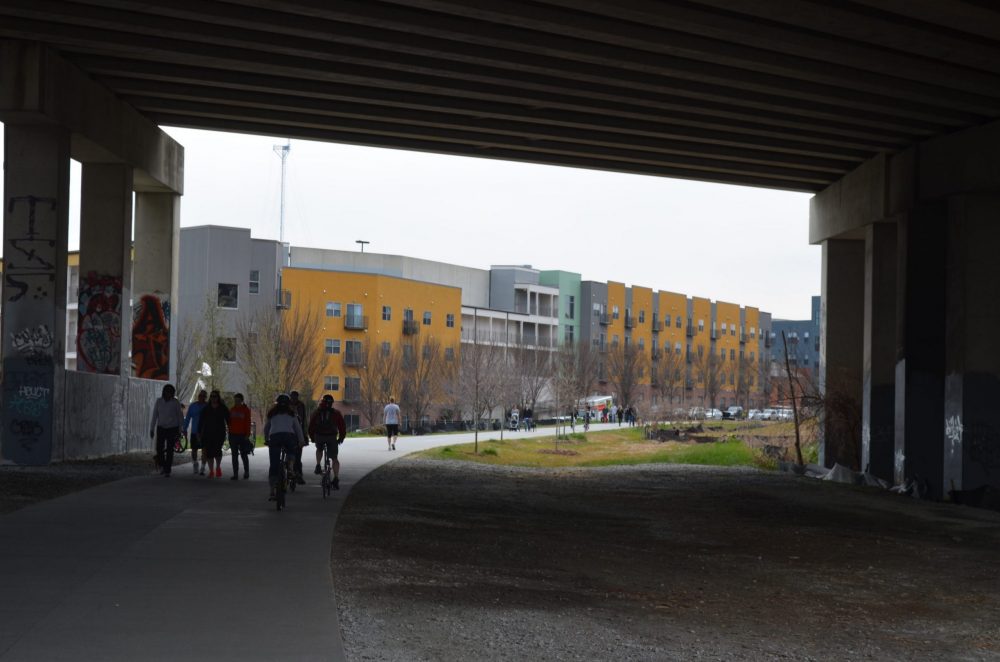 Rising rental and property costs, stagnant wages, and a shortage of affordable housing units are the components of a crisis that Rep. Keith Ellison (D-Minn.) describes as "reaching almost epidemic proportions." Coupled with proposed cuts to federal spending on affordable housing programs, no region in the nation is immune from the housing affordability crisis. As such, municipalities are feeling the gravity of the issue and the need to devise innovative and effective solutions.
"It used to be that middle-income families could afford a home, but now that's not the case," says Sasha Hauswald, director of state and local policy of Grounded Solutions Network, a national organization that promotes permanently affordable housing solutions. "Many people who have decent-paying jobs can no longer afford to buy a home, or even rent an apartment close to their job. Cities are feeling the pressure of housing costs, even in markets that are typically considered soft markets like Detroit or Cleveland."
This fall, nearly 395 cities across the country will hold elections for mayor. Advocates are demanding that city leadership talk about affordable housing, and much more so than used to happen, it seems like candidates are actually considering housing to be an issue they need to address.
Halting Luxury
John O'Callaghan, president of Atlanta Neighborhood Development Partnership, an affordable housing nonprofit, says he's noticed something unusual about in this year's mayoral election in Atlanta—all nine mayoral candidates are talking about affordable housing.
"This is touching voters around the city in a way it hasn't before," he says. "Candidates are hearing from voters probably more than voters are hearing from candidates."
Since the early 2010s, Atlanta has experienced an influx of new residents, and its market has rebounded. Following devastation by foreclosures as a result of the housing crisis, this has led to a present-day crisis defined by disinvestment, displacement and gentrification, as well as rising rents, tax assessments, and property values. Last year, it was reported that of the 10,000 new apartments that were built in the city over three years, approximately 95 percent were considered luxury.
In response, the city council passed an ordinance that requires any developer receiving subsidies from a development authority to set aside 15 percent of units for individuals who make up to 80 percent of the Area Median Income (AMI), or 10 percent of units for those who make up to 60 percent of the AMI.
This is touching voters around the city in a way it hasn't before. Candidates are hearing from voters probably more than voters are hearing from candidates.
The effects of the Beltline project on affordability have also received attention during this election cycle. The Beltline will eventually transform an old 22-mile railroad corridor that extends around the core of Atlanta into a network of trails, parks, and transit connecting 45 neighborhoods. O'Callaghan explains that prior to the recession, the City of Atlanta (by council vote), adopted a proposal intended to require the Beltline to set aside 15 percent of public funding for its construction to an affordable housing trust fund. However, the ordinance only actually specified bond proceeds, and only one bond issuance was funded. Other types of public funding has not been specified, and until a public outcry last year, the Beltline was not setting aside 15 percent of those funds. The issue was identified and addressed, but the Beltline is behind on its affordable housing goals.
The Atlanta Journal Constitution reported this summer that the Beltline administrators originally had a plan to create at least 5,600 affordable houses and apartments is falling short. Halfway to the Beltline's scheduled completion year of 2030, only 785 affordable homes have been funded. Lower- and middle-income communities that live adjacent to the Beltline's Eastside trail are being priced out.
City council members are working on a plan to revise inclusionary zoning ordinances that would cover Beltline-related development. Now under review, the ordinance would require any development project of more than 10 units to set aside a percentage of affordable units. Developers would have access to incentives that would reduce property taxes, reduce parking requirements, and allow for more density, according to Bisnow Atlanta.
This campaign season was the first time that Atlanta's housing advocate community held its own debate on affordable housing. With all of these issues going on, perhaps it's not surprising that it was attended by nearly 400 people. Another affordable housing debate was held at Emory University in late September, attended by approximately 150. Candidates pitched a variety of solutions, including the construction of micro housing, creating policies to rehabilitate blighted housing stock, and launching inclusionary zoning.
"You see different candidates talking about different problems," says O'Callaghan. "One thing I have stressed as an advocate is that there are multiple needs of the city, so there needs to be a balanced approach. Subsidies, inclusionary zoning, a new parking tax, new housing opportunity bonds . . . I feel solid that whoever is elected mayor will take on affordable housing as a platform," he adds, though he says that he expects they wouldn't if voters hadn't made it an issue.
A Tale of Two Cities
In New York City, affordable housing is a recurrent talking point, and advocates say it's been no different during this mayoral campaign season. As Mayor Bill de Blasio campaigns for a second term, the fallout from his affordable housing plan has been scrutinized by housing advocates, opposing candidates, and other New Yorkers alike, with the question not whether the city should be addressing housing affordability, but more like for whom, and how.
De Blasio's administration has been touting the progress of his Housing New York plan. Established in 2014, the plan is intended to build or preserve 200,000 units of high-quality affordable housing. This summer, the de Blasio administration announced that nearly 78,000 homes had been created, preserved or financed within three years, a record for affordable housing production in the city's history. Within fiscal year 2017 (July 1, 2016–June 30, 2017), more than 24,000 units had been preserved or built. Of those, more than 40 percent are for families earning less than $43,000 a year, including more than 4,000 for families earning less than $26,000 a year.
The housing plan includes a mandatory inclusionary housing (MIH) program, which requires set aides of affordable homes within new developments in areas that are rezoned to allow for more housing development. The goal is to rezone up to 15 neighborhoods under the plan. The housing will be permanently affordable; there will be no expiration to the affordability requirement.
Housing advocates, however, say de Blasio's policies are not alleviating the city's housing crisis. "This was a significant election for the mayor and a lot of people [who are] up for city council," says Katie Goldstein, executive director of Tenants & Neighborhoods, a grassroots organization that helps tenants preserve at-risk affordable housing and advocates for tenants' rights, speaking about the September 2017 primary. "It was us looking back at the mayor's plan, assessing it, and seeing that it's fallen short on affordable housing and policy."
Advocates say that the mayor's plan is failing to provide housing for those that have the greatest need, which is households at 30 percent AMI ($24,480 for a family of three) or below. According to a report by the Real Affordability for All Coalition (RAFA), of the nearly 78,000 units the de Blasio administration developed or preserved, just 14 percent are designed for households at 30 percent AMI and below.
"Bill de Blasio was elected as a progressive leader to address the affordable housing crisis, but his policies have become a middle-income plan instead of a lower-income one," Goldstein says. "Most units built or preserved are for people making between $42,000 and $68,000—not where the greatest need is. You think he's working to create a more affordable city, but the numbers are mismatched."
Goldstein says that de Blasio was not significantly contested in the Democratic primaries, and that many New Yorkers did not vote because, without a strong opposition candidate, many assumed that de Blasio would win the primary no matter what. Advocates are anticipating that de Blasio will be elected to a second term, and have already started pushing for him to address the inefficiency of his housing policies.
Inclusionary Fail
Nearly 3,000 miles away, Seattle is fastest-growing city in the country, but it is failing to accommodate its new residents with increased housing supply, leading to rapidly rising housing costs. This has pushed affordable housing into a top spot in election platforms for the past three mayoral elections, according to Giulia Pasciuto, affordable housing policy lead for Puget Sound Sage, an organization that combines research, innovative public policy and organizing around affordable housing, jobs, environment and access to public transportation.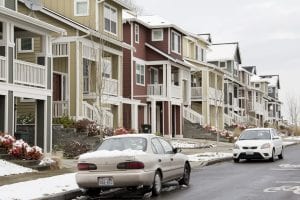 "Affordable housing is the hottest topic because of the scale of displacement of low-income communities and communities of color," says Pasciuto. "The lack of affordability is extreme, and we really need to focus on the root of that."
Outgoing mayor Ed Murray attempted to address affordability through the Housing Affordability and Livability Agenda (HALA). The goal of HALA was to create 50,000 new homes over the next decade, including 20,000 homes reserved for low- and moderate-income people. One key strategy was its mandatory housing affordability (MHA) policy, which required that in exchange for zoning changes that increased development capacity, new commercial and multifamily buildings either included affordable housing units or made a payment toward affordable housing development elsewhere.
"In some ways HALA was good," Pasciuto says. "For the first time it forced the city of Seattle to have a goal for new production around affordable housing. We had never had a unit count goal for production."
Despite good intentions, however, she says, HALA has fallen short. "Seattle's inclusionary zoning policy reflects a compromise with the biggest developers and landowners in the city. Their support of the final deal makes it seem like they are getting a lot of what they want. Neither the resulting policy nor complementary policies are doing enough to slow speculative development and intense displacement pressures in communities of color and low-income communities."
One of this year's mayoral candidates, Jenny Durkan, is a supporter of HALA and wants to implement the "highest impact recommendations" from the plan, including:
Ensuring effective implementation of the MHA requirement;
Advocating for property tax reforms;
Supporting transit-orientated development; and
Diversifying and expanding housing options, including permitting more mother-in-law and accessory dwelling units.
Her rival, mayoral candidate Cary Moon, believes that Seattle needs a more assertive plan than HALA. Her ideas to address housing affordability include:
Increasing tenants' rights;
Preventing evictions of families;
Pursuing alternative housing options, such as duplexes, triplexes, townhouses, community land trusts, co-ops and co-housing;
Expanding affordable housing from 6 percent of Seattle's housing market to four times that share; and
Implementing taxes to deter corporate and non-resident real estate speculation.
Pasciuto believes Durkan and Moon should focus on displacement and racial equity. She explains that the issue of racial equity became explicit in the campaign during the primaries. One of the top contenders was a woman of color who had a racial justice agenda, and forced the conversation on to a broader policy stage.
Now, with two white women remaining in the race, says Pasciuto, "talking the talk and walking the talk are two very different things because displacement is an outcome of systemic racism."
She suggests the next mayor have a strategy that includes increasing community ownership of land and housing solutions including land trusts and tenant cooperatives. Although Moon has talked about land trusts, Pasciuto and other coalitions are not confident that there is any real power behind the talk.
Getting Left Behind
The Motor City is attracting attention for its resurgence and economic growth. In Detroit's downtown area, development activity is showing no sign of slowing down. Based on a report by international real estate firm CBRE Inc., an estimated 72 projects are under construction or proposed over the next three years, an investment worth $5.4 billion. Projects will include multifamily and mixed-use buildings, and hotel, office, and retail space.
The city, however, is still in a precarious position. Longtime residents and advocates are frustrated about the city's core gentrifying and becoming overwhelmingly white, even though Black peoples still make up more than 80 percent of Detroit's resident. The city is still plagued by racial and regional divide, poverty (41 percent of households earn less than $20,000 a year), and a housing market weighed down by a history of disinvestment, re-emerging redline practices, the decline of Black homeownership, and blighted buildings. Also, according to a report by Detroit Future City (DFC) Implementation Office, 58 percent of renters are cost-burdened, spending more than 30 percent of their income on housing. Thirty-seven percent of renters spend more than 50 percent of their income on housing.
"There's no master plan that's guiding housing right now," explains Aaron Handelsman of the Detroit People's Platform, a network of Detroit-based social justice organizations, activists, and residents committed to transforming economics and social dynamics. "In some ways, that's an opportunity, but it also creates a lack of accountability to address what is a massive housing crisis."
In mid-September, the city council unanimously passed its first inclusionary housing ordinance, which mandates that developers who receive discounted city-owned property set aside at least 20 percent of residential units for people earning up to 80 percent of the AMI. The ordinance also created the Detroit Affordable Housing Development and Preservation Fund, which will start with $2 million to address affordable housing needs. Another approved ordinance requires developers of low-income and subsidized housing to notify tenants and the city before their residences' affordable rate expires and their rent transitions to market rate, according to Crain's Detroit Business.
Before passing, the proposal for the ordinance went through an amendment. Initially, the proposal broke down the 20 percent to 10 percent of units designed for households at or below 80 percent of the AMI, 5 percent at or below 60 percent, and 5 percent at or below 50 percent. However, the city's Housing and Revitalization Department said that the proposed income tiering didn't take into account the type of funding different projects could receive. An amendment was created to break down the tiers to appropriately match the projects based on the subsidies they'd receive.
Handelsman said the inclusionary zoning piece of the ordinance "fails to hold developers accountable for creating the housing working Detroiters need. However, he calls the creation of a housing trust fund "a strong step in the right direction."
Despite the passing of a new housing ordinance and announcements made over the summer by Mayor Mike Duggan's administration about a slew of new market rate and affordable housing developments, housing advocates and residents are not convinced that city leadership has a strong commitment to affordable housing.
LaToya Morgan, public policy manager of the Community Development Advocates of Detroit, a membership organization for community development and neighborhood improvement groups, says that she's only heard of a few policies that the candidates are working on, such as the mayor's push for cutting auto insurance costs statewide.
"This mayoral campaign is more than about issues, it's also about race," she says. "The campaign can be looked at through the lens of who can bring revitalization and development."
The Detroit Free Press has reported that as part of his "restoration plan," mayoral candidate Coleman A. Young II wants to issue moratoriums on home foreclosures and on water shutoffs to restore the services to residents.
We need to hear more explicit policy solutions from Coleman for the city of Detroit," Morgan says. She emphasizes the city's displacement crisis, fueled by home foreclosures that have been exacerbated by what she considers unconstitutional property assessments and high tax rates.
"What's happening around here with housing is interesting and scary," she says. "A lot of people are feeling like there is not a place for them in the city. They feel a lot of things are happening that are not for them and it is pushing them out of their homes and neighborhoods. Displacement is a constant concern for residents, but we're not hearing a lot of solutions from officials about how to address it through policy."
Revising Land Development Codes
City council members in Austin, Texas, are calling for aggressive investment in affordable housing. While there has been an increase in low- and moderate-wage jobs in the city, the workers taking them cannot afford to live near them. With rent going up, there is concern that these conditions will lead to a massive exodus of longtime Austin residents out to the suburbs for housing that is more affordable.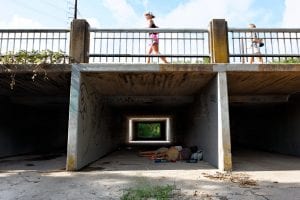 The City of Austin's Strategic Housing Blueprint has identified a gap of 48,000 housing units available to households earning at or below 30 percent of the AMI, or $25,000 annually. The Blueprint called for the construction of 60,000 housing units designated for households at or below 80 percent of the AMI, and another 75,000 market-rate units for households earning greater than 80 percent of the AMI.
The housing crisis in Austin is not new—it has been a topic of local politics for at least a decade. The city has attempted to deal with the housing crisis before by creating a general obligation affordable housing bond fund to support programs for affordable rental development and homeownership opportunities like land acquisition. In 2006, voters passed a first general obligation bond for $55 million. However, in 2012, when the city was calling for a general obligation bond in the amount of $78 million, voters did not pass it. In 2013, however, voters did support a general obligation bond for $65 million.
For the upcoming 2018 elections, the Austin Bond Task Force is pushing for $85 million, while some housing advocates and city council members are calling for $100 million.
"The call for $100 million is being driven by nonprofits and other community groups that want to fill the gap," explains Kelly Weiss, president of Community Wheelhouse, an organization that works with nonprofit organizations, public entities, and private developers to address affordable housing, neighborhood sustainability, and community and economic development. "The need is huge in Austin because the [housing] market doesn't reach lower-income levels."
Weiss says that for the upcoming election, voter education will be key. Back in 2012, she believes voters did not pass the general obligation bond due to improper ballot language and how the issue was positioned on the ballot. She also notes that voter turnout was an issue; there was greater suburban turnout than urban.
Another potential housing solution that is generating discussion and tension in Austin is the revision of its land development code. Known as CodeNext, the land development code will determine how land can be used throughout the city, what can be built, where, and how much. The current draft states that more land would be open to density bonus programs that give incentives to developers to build affordable housing. A third revision is scheduled to be released at the end of November, and will be up for a final vote in April 2018. Since this is the first major rewrite of the land development code in 30 years, there are strong opinions about it.
"There's distrust in the process," Weiss says. "There are serious concerns about development in transportation-oriented districts that have higher density and traditional single-family neighborhoods that were segregated by a land development code in the 1920s. There are very valid concerns from the East Austin neighborhood about what the land development code means for their neighborhood when it hasn't worked out great in the past."
The People's Fight

New Orleans's housing affordability challenges are similar to those that other cities are facing—20 years of stagnant wages and rising rent, segregation, and displacement. These challenges, however, are exacerbated since the city's economy relies on the tourist and hospitality industries, and has traditionally been known as a cheaper city to live compared to larger metro cities. Of course, the current housing challenges are still underlined by Hurricane Katrina.
After the hurricane, rents in the city increased by 50 percent. A 2015 report issued by Housing NOLA, an affordable housing advocacy group, revealed that 61 percent of New Orleans renters spend more than a third of their income on rent. A third of renters (35 percent) spend over half their income on rent.
In addition, although renters are paying more than ever before, too many live in homes that have serious habitability issues, like leaks, rats, and mold.
The city has a multifaceted approach to address housing affordability. In 2015, HousingNOLA was launched, a 10-year partnership between community leaders, and dozens of public, private, and nonprofit organizations committed to working to solve New Orleans' affordable housing crisis. By collaborating with other housing advocates, HousingNOLA has helped to facilitate research on the feasibility of different policies and ordinances.
One is the Smart Housing Mix Policy, which would leverage market-rate development activity to build and preserve lower-priced housing by requiring or incentivizing the addition of lower-priced homes and apartments. Another is the Healthy Homes Ordinance. Under this program, starting in 2018, all rentals must be registered and pass a basic health and safety inspection every three years. Renters will also be able to report landlords who refuse to make repairs.
There is also outgoing mayor Mitch Landrieu's five-year Housing for a Resilient New Orleans plan, which called for the construction or preservation of 7,500 affordable units by 2021. One of the objectives under that plan was the adoption of an inclusionary housing policy.
In this season's mayoral campaign, there are 18 candidates. Although some candidates are making nods to affordable housing, overall, there is room for improvement.
"There was concern that the conversation around affordability would not be substantial," says Andreanecia Morris, executive director of HousingNOLA. As a result, Morris says the Greater New Orleans Housing Alliance (GNHOHA) stepped up their 'Put Housing First' campaign, which is dedicated to securing the commitment of 80,000 registered voters to support affordable housing and hold city leaders accountable.
500 likely voters in Orleans Parish ranked affordable housing as the second more important issue for the city to focus on.
One way the advocacy organization held the mayoral candidates accountable was by issuing a scorecard that included a questionnaire and touched on candidates' views on certain policy proposals, like the Healthy Homes Ordinance. Candidates were also asked to support efforts dedicated to increasing housing stock. Out of 18 candidates, 10 responded to the questionnaire and, based on a letter-grade scale, no one received higher than a C.
The issue of affordable housing, however, is certainly resonating with voters. According to a survey by Enterprise Community Partners Inc., 500 likely voters in Orleans Parish ranked affordable housing as the second more important issue for the city to focus on. Survey participants also showed strong attitudes about affordable housing policy and its economic impact, supporting increased funding for affordable housing, inclusionary zoning measures and a mandatory rental-housing registry.
"We've worked hard to raise the stakes in this election so that it can't simply be lip service," says Morris. "We're making sure that affordable housing is not just a box these candidates just check off. They really need to address this issue."
[Editor's note: Now that the 2017 election season has concluded, here is an update of their outcomes, and where affordable housing policy could go in some cities.]