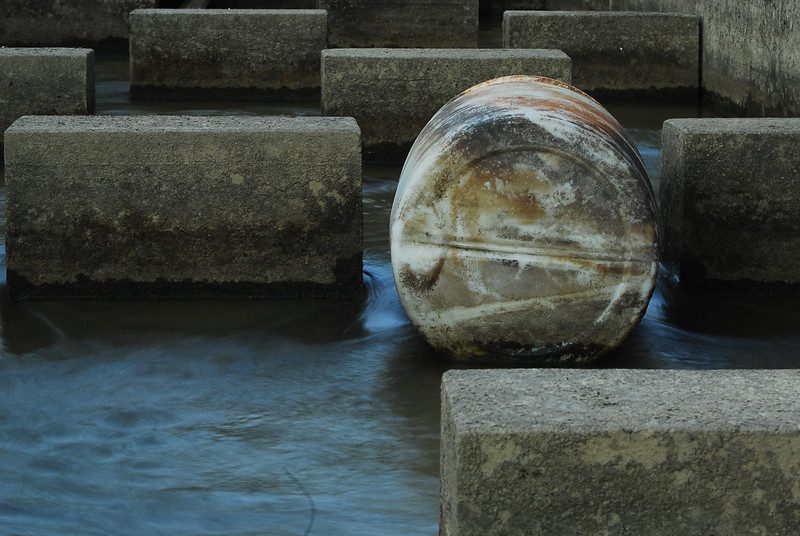 The right of workers to organize. Institutional social change. The right of the poor to have a say in issues affecting them. These concepts seem a little beleaguered in our current political climate. But one of their largest institutional allies—the Catholic Campaign for Human Development (CCHD)—is supporting them as strongly as ever.
CCHD is the social justice funding arm of the U.S. Conference of Bishops. The Campaign, originally called the National Catholic Crusade Against Poverty, was created in 1970 as a response to the 1968 riots that would move beyond the Church's traditional emphasis on charity and focus instead on the root causes of poverty.
At a time when few foundations are willing to fund organizing and social change at all, CCHD's mission—to support "organized groups of white and minority poor to develop economic strength and political power"—stands out. Grantee organizations must be controlled by low-income people, work to create institutional change, and not be engaged in activities contrary to Catholic moral teachings, though they do not have to be Catholic.
Funded by an annual collection, CCHD gave away $10 million last year. Recipients included Maryland's Delmarva Poultry Justice Alliance, a multiracial organization of workers fighting for occupational safety and a living wage; New York City's Northwest Bronx Community and Clergy Coalition, a consortium of 10 community organizations and 18 churches working on tenant issues, school overcrowding, and environmental issues; and Coalition for Jobs and Income Support, which brings the voices of local welfare and poverty activists to decision makers at the national level.
Connecting Poor and Nonpoor
CCHD is also aware that the need for the kind of work they fund is still below the average American's radar. Their second mission is education. "The poor have not chosen poverty. Poverty is the result of circumstances over which the poor have little or no control," reads CCHD's founding resolution. "We hope … to impress these facts on the nonpoor."
The Campaign's education office sponsors Journey to Justice retreats, for example, which bring together nonpoor parishioners with local groups of empowered poor, often CCHD grantees. Shorter "Education for Solidarity" days introduce Catholic social teachings, the workings of a parish's local economy, and local economic justice activism. CCHD offices also produce educational materials and campaigns that range from rosaries for peace and justice to an ambitious "National Poverty Awareness Month" – January 2001. Recently, the Campaign has added a focus on Catholic youth and young adults.
CCHD also encourages fellow funders to support community organizing. Associate Director Doug Lawson recalls helping the Neighborhood Funders Group figure out how organizing could be part of its mandate, and leading workshops on community organizing at Council on Foundations meetings.
The Faith Foundation
Pope Paul VI's quote, "If you want peace work for justice," is CCHD's logo. But the faith underpinnings of CCHD—based on Catholic social teaching derived from scriptures and papal encyclicals—get more specific. Among other things, Catholic social teaching instructs Catholics to put the needs of the poor first, explicitly supports workers' rights to join unions and receive a fair wage, and declares that human dignity and a healthy community can be achieved only if human rights are protected. CCHD's focus on grassroots groups is also based on a Catholic principle, called subsidiarity, that decisions should be made at the level they affect.
"We come out of a fairly well-defined set of values, defined by a large body of thinking over a lot of time," says Lawson, "rather than something that has been created in 10 to 30 years, presided over by a board that does not necessarily share any common view." This long-term foundation allows CCHD to be a more consistent funder. Unlike the frequent fads of the funding world, he says, "We've had the same mission for 31 years. We don't select an issue and go out looking for groups working on it. We're about empowerment of low-income people. They usually tell us what they are working on."
The small amount (about 5 percent of total grant funds) that the Campaign does direct to specific issues pulls no punches either, addressing political hot-button issues where organizers often struggle for recognition. This year the bishops decided that $1 million in extra funds from the campaign's anniversary celebration should go to projects working on criminal justice reform. They are also considering immigration and welfare reform.
CCHD Caught in the Middle
But being a faith-based funder has its difficulties too. Right-wing groups within the Catholic Church attack the Campaign every year, sometimes accusing it of funding radical-left political activism. Meanwhile, the guideline prohibiting funding to groups that violate Catholic moral teachings (read: pro-choice/birth control or pro-gay) creates conflicts with some groups that are otherwise perfect matches for CCHD funding.
According to a 1994 evaluation done by researchers at the Catholic University of America, CCHD originally used a philosophy laid out by Cardinal John Krol of Philadelphia, whereby an incidental project that was odds with Catholic teaching would not prevent an organization's major projects from being funded, as long as the major thrust of the organization was acceptable.
However, articles published by the National Organizers Alliance and the Center for Third World Organizing in 1998 sounded the alarm that CCHD appeared to be stepping up its enforcement of the "moral teachings" guideline to defend itself against its right-wing critics. A few organizations have come forward since then, saying that their funding was withdrawn for having worked in coalition with a gay rights group or when a staff person made a potentially pro-choice comment in a newsletter. Several organizations were distressed enough to take out a full-page ad in several Catholic and philanthropic newspapers, accusing CCHD of conducting "witch hunts."
Fr. Robert Vitillo, CCHD's director, strongly denies that there has been any change. Organizations have a right to articulate opposing values regarding sexual and moral teachings, he says, but CCHD doesn't then have to fund them, and never has. "It's just as any funder approaches it," he adds. However, "there is a difference," argues Frances Calpotura, past director of the Center for Third World Organizing, "between 'falling in their guidelines,' which all foundations have, and 'thought control'" (interview with Voces Unidas, Summer 2000).
Jeanne Gauna, co-director of the Southwest Organizing Project (SWOP), agrees, invoking subsidiarity as she defends her group's right to work in coalition with groups the Church might have a problem with. Last spring, after SWOP signed the advertisement criticizing CCHD, the Campaign withdrew an already-promised grant. But Gauna strongly denies that SWOP has ever violated Catholic moral teachings. "We never articulated a position on any of those issues," she says firmly. "I'll bet we couldn't come to consensus around the table ourselves."
Gauna suspects local diocesan skittishness over some of SWOP's more controversial causes is what really did her group in. "Maybe asking Mayor Chavez to back off on building a road through the sacred sites of the Pueblo Indians is against Catholic doctrine," she quips. "But I can't find it anywhere."
Then, explaining why SWOP signed the advertisement, Gauna loses her cynical tone. "We [spoke up] because we do believe in CCHD," she says. "And we'd like to see some reforms. We put that money in the till. Before there was a Mayflower, [Latino New Mexican Catholics] were sending money to the Church. It's our birthright."
Riding Out the Storms
Lawson recognizes the controversy but sees it as an unfortunate and perhaps unavoidable consequence of sticking to a value system that doesn't fit the generally accepted definitions of right or left. "We can't be pegged as conservative or liberal," he says. "The Catholic tradition does not fit well into any of the currently used ways of defining political structures. But it's got a constancy to it."
Reflecting on the criticisms coming from both sides, Lawson jokes, "It's kind of damned if you do, damned if you don't …. But," he adds seriously, "I think CCHD is blessed to be following a tradition that cannot be easily minimalized. It's very complex and rich.