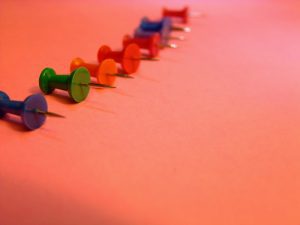 Debunking the Property Values Myth – Again!

---

Hear ye, hear ye. Low-income housing does not drag down nearby property values – at least not in St. Paul and Minneapolis. According to a study released by the Family Housing Fund in Minneapolis, MN, homes near new low-rent developments in the Twin Cities suburbs sold quickly and appreciated at normal rates, at least in the short term. Buyers either did not care or did not know the subsidized units were next door. According to comments made on the study in the St. Paul Pioneer Press (11/12/00), well-kept appearance and maintenance of low-income housing developments were factors in maintaining an area's property values.Family Housing Fund, www.fhfund.org

---

Code Enforcement – A Matter of Life and Death
There was no earthquake in Los Angeles on December 8, 2000. But for the residents of one deteriorated building in Echo Park, the results were the same. Shortly after the children left for school, the building shifted off its foundation and collapsed, killing one person and rendering 57 people homeless.
Investigators have not figured out exactly what caused the collapse, but the building was a notorious slum, says Jan Breidenbach, director of Southern California Association of Non-Profit Housing. Two years ago it was cited for a damaged foundation. Although inspectors signed off on repairs a few months later, the building continued to develop cracked interior and exterior walls and warped windows and doors. For days before the collapse tenants had been complaining about strange noises, sudden leaks, trembling, and doors not closing. But neither the landlord nor the city responded in time. "We've been telling them to fix this place for so long, but… it's always 'tomorrow, tomorrow, tomorrow,'" tenant Ana Avila told the LA Times (12/9/00).

It's even unclear who the landlord is. A trail of shell corporations and a questionable sale of the building to a purported tenant for several times less than its value left the city technically unable to say who the owners are. But they suspect Barry David Wallman, a landlord with large real estate holdings who is the target of at least two lawsuits over substandard conditions at other buildings. The tenants had been paying rent to Wallman, who lives in a gated suburb of million dollar homes and has previously been fined for egregious code violations. Depending on the determination of what caused the collapse, the owners may be charged with homicide, a rare step. (LA Times 12/12/00, 12/17/00)

Census Bureau surveys from the mid-90s said slum buildings – buildings in serious violation of code – were approximately 10 percent of Los Angeles' housing stock. "It's our fastest growing form of housing," says Breidenbach. Seem high? "Slums around here don't look like slums," she explains. "People say 'Oh, this isn't bad,' because it's across from a lake. It doesn't look like the South Bronx used to from the outside. You have to go inside to see."

In the summer of 1997, a Blue Ribbon Citizens' Committee on Slum Housing criticized the Department of Building and Safety for caring more about issuing new permits than responding to tenant complaints. The committee's report called on the city to start routine unannounced code inspections of all apartment buildings, and to follow up with enforcement when landlords were cited. That November the city voted to hire 80 more inspectors and require inspections of all buildings with two or more apartments within three years.

But the implementation of these promises has been halting and incomplete. 1999 saw tenant protests over the continuing backlog of unaddressed tenant complaints (LA Times 3/18/99). And as of September 2000, only a quarter of the promised inspections had been made; the LA Times (9/6/00) reported that the number of inspectors may need to triple to meet the stated goals.

In addition to stepping up the inspections, advocates like Breidenbach and Sister Diane Donoghue of Esperanza Community Housing Corporation are calling for the registration of apartment building owners, mandatory certification of residential managers, and an aggressive affordable housing program, including a housing trust fund.

But all that will come too late for the residents of the Echo Park building. What it comes down to, says Breidenbach, is that "two weeks before Christmas two little kids lost their dad. And it didn't have to happen."

---

Gov. Bush's Texas Housing Legacy
Florita Bell Griffin, appointed in 1995 to the governing board of the Texas Department of Housing and Community Affairs (TDHCA) by then Texas Governor George W. Bush, was convicted in November of bribery, theft and other charges in connection with her role in diverting federal tax credits in 1997 to a project in which she was a partner. Two other defendants were also convicted in the case. Critics of TDHCA lambasted Bush for ignoring earlier complaints about irregularities in the way the agency allocates millions of dollars in federal assistance.