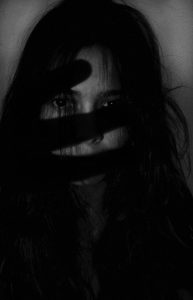 When the federal CDC eviction moratorium comes to an end, domestic violence and sexual assault survivors and their advocates need to know that they still have the housing protections promised to them by the federal Violence Against Women Act, if they are applying for or living in federally assisted housing.
Under VAWA, survivors of domestic violence, sexual assault, dating violence, and stalking have ongoing housing protections that prohibit evictions and federal housing assistance terminations because of the violence they experienced.
These VAWA safeguards can help survivors access and maintain safe and stable housing. Additionally, the housing protections exist regardless of the survivor's sex, gender identity, or sexual orientation AND regardless of the sex, gender identity, or sexual orientation of the person who harmed them.
But accessing these protections—particularly in homes financed by Low Income Housing Tax Credit (LIHTC)—can be extremely difficult for survivors, as the federal government has given no guidance to LIHTC providers on VAWA compliance.
The stay-at-home orders issued to stop the spread of the COVID-19 virus increased the risk of domestic violence and sexual assault, while also decreasing the ability of survivors to safely ask for help. Since the start of COVID-19, cities across the U.S. reported significant increases in calls to police for intimate partner violence-related assistance. A study looking at one hospital in Boston found "…radiology scans and superficial wounds consistent with domestic abuse from March 11 to May 3 [of 2020] exceeded the totals for the same period in 2018 and 2019 combined." Experts cite the fact that the stay-at-home orders increase the power of an abuser. 
The connections between violence in the home and housing needs are well documented. Nearly half of women who experienced intimate partner violence were in need of housing resources. The same report later writes:
"Women and men who experienced housing insecurity in the past 12 months (10.0 percent and 7.9 percent, respectively) had a significantly higher 12-month prevalence of rape, physical violence, or stalking by an intimate partner compared to women and men who did not experience housing insecurity (2.3 percent and 3.1 percent, respectively)."
Since the beginning of the pandemic, things have only worsened for survivors. Around 40 percent of rape crisis centers across the U.S. have seen an increase in demand for services, with many of the requests coming from minors experiencing sexual abuse by family members or people who live with them. There has also been a major uptick in the number of formal sexual harassment complaints filed by tenants against their landlords. Tenants report that their landlords are sexually harassing them by using their fears of housing insecurity created by the pandemic.
While domestic violence happens in every income bracket, and regardless of race, religion, gender-identity, sexual orientation, or ability, the increases from the pandemic have not been evenly distributed. Some groups also had higher risks of experiencing violence before the pandemic and for many of them, things have only gotten more difficult. During the pandemic, approximately 33 percent of white women reported experiencing domestic violence but that number is approximately 50 percent (or higher) for people "marginalized by race, ethnicity, sexual orientation, gender identity, citizenship status, and cognitive and physical ability."
Eviction Protections for Survivors
If a survivor requests protections under VAWA, the housing provider is permitted to request documentation about the incident or incidents, but must accept a variety of types of documentation, including self-certification using HUD Form 5382. The information provided must be kept strictly confidential.
VAWA provides survivors multiple safeguards and remedies, including:
the right to receive a notice about VAWA housing rights at three critical juncturesat admission, or refusal to grant admission, and when they receive a notice of eviction;
the right to protection from eviction because of their status as a survivor;
the right to request that the lease be split (or bifurcated) so they can remain in the home while removing a perpetrator from the unit; and
the right to request an emergency transfer for safety reasons to a new unit (without the abuser). 
Accessing Protections Can Be Hard, Especially in Low Income Housing Tax Credit Units
Despite the existence of VAWA's housing protections in federally subsidized housing, reports from national advocates reveal that housing providers often do not adhere to this obligation, which means that many tenants are unaware of these protections and are therefore unlikely to ask for them. The problem seems especially common in housing funded by the Low Income Housing Tax Credit (LIHTC) program, which creates the greatest number of affordable housing units in the U.S.
LIHTC was created in 1986. It is a tax credit that supports the development of affordable housing. More than 3 million apartments have been created using LIHTC financing (approximately 100,000 new apartments per year). LIHTC is extremely complicated, but the most important things to understand are:
Each state receives an allocation of tax credits from the federal government. 
State agencies then create what are effectively requests for proposals (RFPs). 
Developers design projects and submit proposals trying to get as many points as possible.
In most states, this process is extremely competitive.
LIHTC's model of public/private partnership has  made it a rare housing initiative with bipartisan support. In the 2013 reauthorization of VAWA, Congress for the first time included units financed by LIHTC under the federal law's coverage. Therefore, survivors in LIHTC units are protected against adverse housing decisions made by providers because of their experience with domestic and sexual violence, and have the right to request lease bifurcations and emergency transfers. Further, LIHTC providers are legally obligated to adhere to VAWA.
Despite these requirements, the Department of the Treasury—the federal agency that oversees LIHTC—has failed to issue any regulations or guidance implementing VAWA. This is in sharp contrast to the U.S. Department of Housing and Urban Development and the U.S. Department of Agriculture, other agencies that operate affordable housing programs covered by VAWA, both of which have published VAWA regulations or guidance. HUD has created a form—the Notice of Occupancy Rights—under the Violence Against Women Act (available in multiple languages), a Model Emergency Transfer Plan, and the self-certification form discussed above, all of which in addition to final rules, explanatory slides, a Q&A, and links to additional resources, are available on HUD's website. The Treasury's failure to issue VAWA regulations or guidance has led many states to not implement VAWA in hundreds of thousands of LIHTC units. In some cases, states have opined that they cannot take any action —such as educating owners about the applicability of VAWA to LIHTC, requiring tenant notices, allowing for emergency transfers or lease bifurcation, and more—until Treasury has acted. 
What's Needed
There is much that needs to be done to ensure that survivors in LIHTC housing can access their rights under VAWA. At the federal level, Treasury must take official steps to implement VAWA's housing rights in LIHTC. Unless federal action is taken, many states will remain reluctant in requiring LIHTC providers to follow their VAWA obligations and provide adequate training and technical assistance to providers.
At the state level, survivors and advocates can advance VAWA's housing rights in LIHTC by educating themselves and their allies about these housing protections and engaging with their local LIHTC agency (every state has an LIHTC allocating agency; a few cities do as well). One particularly impactful area for engagement is with a LIHTC allocating agency's (usually annual) process of developing a Qualified Allocation Plan (QAP), which is a document that functions like a Request for Proposals (RFP) from developers. It lays out the minimum requirements to apply for LIHTC and includes any preferences or priorities that the agency has determined will govern how applications will be scored, which then determines how funding is allocated.
Alternatively, survivors and their advocates could get involved in LIHTC housing development and related advocacy to enhance survivors' access to LIHTC units. For example, the Kentucky Coalition Against Domestic Violence (KCADV), built, owns, and manages several LIHTC housing developments. The families that live in these units represent about half of the families served by KCADV's housing program. KCADV collaborates closely with their member programs and property management company to ensure that vacancies are filled smoothly, problems with rental assistance and maintenance are resolved quickly, and residents receive support before any tenancy issues lead to eviction or loss of housing. Similarly, in Austin, Texas, the SAFE Alliance, which offers direct services to survivors of domestic violence, sexual assault, and child abuse, co-developed, owns, and operates Grove Place Apartments, an 184-unit LIHTC apartment complex that provides permanent supportive housing units for survivors. About 45 percent of Grove Place's units are occupied by former SAFE clients. SAFE Alliance further provides an on-site Service Coordinator who offers support services to residents, such as case management and educational classes and activities. Additionally, the Delaware Coalition Against Domestic Violence (DCADV) works closely with the Delaware State Housing Authority, which administers the LIHTC program in the state, to ensure that survivors know about and can access LIHTC units throughout Delaware. DCADV's advocates are trained to assist survivors in completing and navigating the complex application process for LIHTC units.
The QAP revision process should include a period for public comment. Survivors and their advocates can submit comments arguing for VAWA housing protections to be implemented in the LIHTC program and reflected in the QAP by, for example, requiring developers to certify compliance with VAWA in order to receive LIHTCs. The National Alliance for Safe Housing (NASH) and Regional Housing Legal Services (RHLS), where we work, have created a series of resources for survivors and advocates who are interested in taking action to improve survivors' accessibility of VAWA's housing rights in LIHTC, including identifying best practices in QAPs and highlighting existing language in some QAPs that could be used as a model.
Wading into the world of LIHTC and the QAP can be intimidating. There is a lot of jargon and conversations about the QAP can be dominated by professionals who work in LIHTC, making entry into the conversation feel difficult. But it may be possible to learn from other advocates and advocacy communities who are working to change the QAP to address the needs of tenants. For example, there is increasing interest in addressing racial equity issues through the QAP. Recently, the city of Chicago (one of a few cities that get their own allocation of LIHTC), revised its QAP to address issues of racial equity. The Chicago Department of Housing released a Racial Equity Impact Assessment of its QAP. Given the research showing the disproportionate impact of the pandemic on survivors who are members of marginalized populations, there may be opportunities to forge powerful alliances with advocates working on racial equity, disability rights, immigration, and LGBTQ rights. In most states, having advocacy groups who are or who represent people living in LIHTC housing show up to the table to talk about the QAP would be transformative.
Advocates in states that are doing a relatively good job at addressing VAWA in LIHTC should not let their guard down. First, there is more that every state can do to improve the implementation of VAWA in LIHTC. Second, just because there are currently provisions in the QAP about VAWA does not mean that those provisions will stay. This especially becomes an issue when developers or state administrators determine that program requirements have gotten too costly or too complex. A not-so-uncommon idea is that over time housing finance agencies add more and more to their QAPs ("just one more thing"), making costs spiral and/or applications more difficult to put together and review. One example in this space is the various green or sustainable requirements that have been added to QAPs but received strong push-back.
Help After the Moratorium Ends
Despite the challenges created by the end of the federal eviction moratorium, there are important housing protections for survivors of domestic violence, sexual assault, dating violence, and stalking. Those protections prevent survivors from being evicted simply for being a survivor and mandate their being notified about an array of other supportive housing rights. The lockdowns designed to prevent the spread of COVID-19 appear to have led to more incidents that might put survivors at risk of eviction. It is important that survivors know and can access their housing rights now that the moratorium has ended—and that survivors and advocates develop proactive strategies for improving the implementation of VAWA in LIHTC in their states.