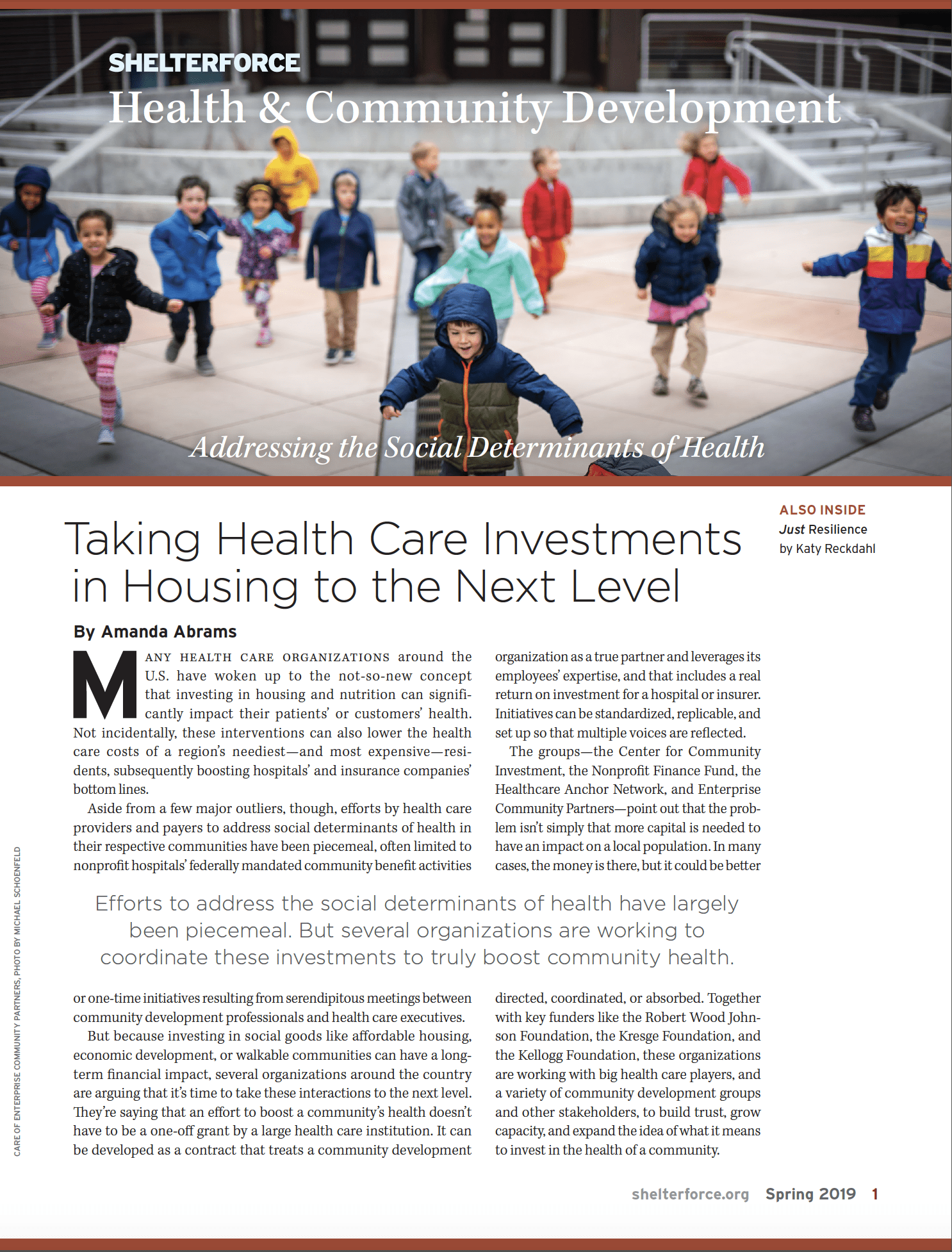 Communities need more than just housing. They need good schools, safe streets, adequate transportation, arts and culture, and, of course, equitable access to health services and an environment that promotes physical and psychological wellbeing. We've been writing about the health outcomes of housing and community development since our founding in 1975, however, we now have a way of understanding the outcomes of our work and a language to describe it. We launched our health and community development desk in the Spring 2019 issue, and we continue to delve into the intersection with our fourth supplement.  
Amanda Abrams, Shelterforce's health fellow, takes a look at how organizations are taking health care investments in housing to the next level.
Also in this issue, Katy Reckdahl takes a look at how cities can weather the effects of climate change by going beyond infrastructure to address institutional racism, historical inequities, and access to physical and mental health services.
Click here to read more of our health coverage.