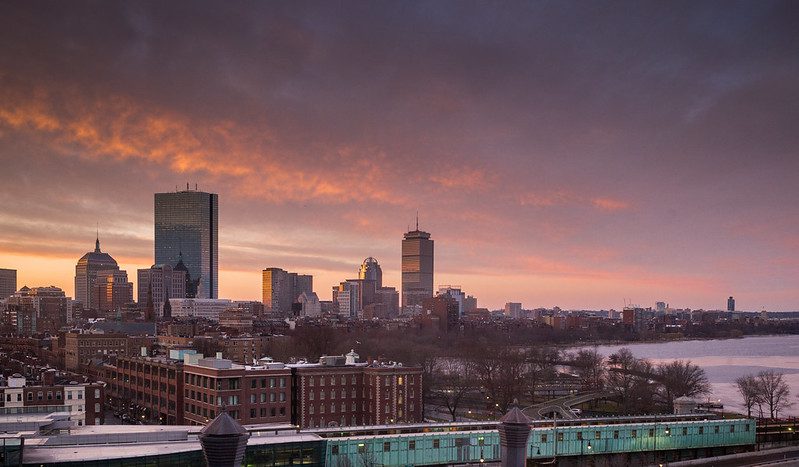 Massachusetts has one of the nation's worst housing cost problems. Its rents and home prices have risen at one of the steepest rates in the country in recent years, due to cuts in state housing funding, the end of rent control in four cities, a widening income gap, lower interest rates, and suburban policies to discourage housing construction.
Greater Boston Interfaith Organization (GBIO) – a broad-based organization of 95 religious congregations, community organizations, CDCs and labor unions, affiliated with the Industrial Areas Foundation – took on the housing crisis in 1999-2000, winning a $100 million state appropriation for affordable housing.
We chose to work on housing because it was a key concern for 2700 people who attended 230 GBIO house meetings in Spring l999. The campaign, which focused on increasing state and local funding for housing, began that October in a church basement with a meeting of about 100 GBIO leaders, drawn from member congregations and community organizations. The night before, Massachusetts Governor Paul Cellucci had addressed realtors in a downtown hotel and said he did not favor increasing funding or regulation for housing. "The free market got us into this high housing cost problem, and the free market will get us out of it," he said.
But the mood in that church basement was decidedly different. As meeting co-chair Elisabeth Metelus said, "I'm facing eviction for no reason and have to be out the day my second child is due. Why is there no room at the inn for me and so many others? We've got to do something about this, and we will."
The campaign we devised was focused around doubling the state housing budget from $137 million (it had been $220 million in l990) and increasing Boston city housing funding by $26 million. During the next six months we set about promoting these proposals, moving from showing general support for the issue to garnering specific commitments to following up on those promises.
First, 500 GBIO leaders collected 126,000 signatures on petitions for increased housing funding. They went door to door, and even rode the subways. Then, at 12 accountability meetings with clusters of state legislators, some 2000 people asked the legislators to make specific commitments. They didn't like it, but many grew to respect us. One said, "I wish you'd stayed home and watched TV, but you're here, so what can we do?"
The next step was a large public accountability action in May. It was attended by 3400 people, making it the largest local action on housing issues in memory. At the action, State Senate President Thomas Birmingham committed to back the $100 million housing trust fund proposal and Boston Mayor Thomas Menino committed to find land for us to build housing on. We followed up by coordinating 800 letters to the Senate President and House Speaker.
And on July 31, 2000, we won a new state housing trust fund funded at $20 million for each of the next five years that can be used for construction, renovation or preservation of new and existing housing, subsidized housing and public housing. We also won an increase of $20 million in Boston's affordable housing funding. We had been aiming for $26 million from Boston and $60 million for the state housing trust fund, but nonetheless these were significant victories.
Faith-Based Organizing

One of the major strengths of GBIO's housing campaign was its membership of both congregations and housing organizations. There are several reasons to organize religious congregations. First, that's where the people are. Religious congregations still bring together more people in an organized way than any other institution in American life. We were able to draw on the people who belonged to some 65 religious congregations, most of whom were not active in other housing organizing and CDC groups. This enabled GBIO to organize 5500 people to attend action meetings in Spring 2000, far more than other housing organizing groups had been able to turn out.
Getting a large turnout from a congregational base is not automatic, however. Clergy are leaders of congregations. They can commit them to action. But congregations do not just turn out large numbers for social action unless clergy are actively involved in the organization. It also requires lay leaders to come forward to do organizing inside of the congregation. Therefore, GBIO first organized clergy, holding one-on-one discussions to learn their self interests and visions for their congregations. Based on that, we made proposals for engaging lay leaders through training, outreach, and internal campaigns of one-on-one meetings.
Faith-based organizing also lends a campaign moral authority. Though people in power tend to regard any organized group as a special interest group, people acting out of their faith values don't see themselves this way. Religious congregations have values and are taught that they are supposed to act on those faith values in public life. This gives them an extra firmness in organizing for what they believe in. Some politicians may also feel this difference. Of course, religious denominations have their own relationships with those in power, and this kind of organizing among their congregations can make them uncomfortable. Political or corporate leaders may, for example, confront people at a denominational level about supporting organizations that are "unreasonable" about how the system works. Some politicians during this campaign did complain to church leaders that GBIO was "pushing them too hard."
Meanwhile, the many housing advocates and CDCs who became GBIO members added both their experience on the issues and additional numbers. GBIO was more effective because of their expert involvement.
Looking Forward

As a new organization, GBIO took a risk to take the housing issue to a statewide level, but in Massachusetts there's very little county government, so the state is the next step above local municipal decisions. We were able to organize enough power to pass the first major reversal of 10 years of state housing budget cuts. However, this achievement still left us much below the level of statewide housing spending in l990 and even farther below meeting the need. We don't have enough power yet to do something about that; we do not represent every legislative district and there are many other important issues competing for scarce state dollars. GBIO will continue working on this issue in cooperation with the five other members of the Organizing and Leadership Training Center, the Massachusetts IAF network. Together perhaps we can take the next step.