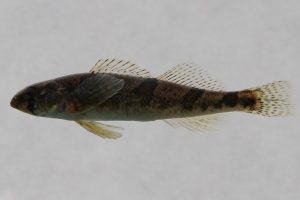 Is Rent Control Heading for Extinction?
In signing Massachusetts rent-control's death warrant in January, Gov. William Weld effectively dropped the number of U.S. states with rent control to three: California, New Jersey, and New York, along with the District of Columbia. Under a steady barrage of challenges from conservatives and the real estate industry, rent control has become an endangered species.
The election of Gov. George Pataki has tenant advocates in New York City up in arms. Although the majority of the state's rent-controlled units are in New York City, rent control also affects Nassau, Westchester, and Rockland counties outside the city. Upstate, rent control only covers a few thousand units in Albany and Buffalo, in old buildings subject to permanent vacancy decontrol. Pataki, an upstate politician, had a "perfect anti-tenant voting history," during his time as a state legislator, Michael McKee of the New York State Tenants & Neighbors Coalition wrote in the organization's publication, Tenants & Neighbors. Since Pataki's election as governor, his transition team has reportedly discussed gradually eliminating rent control through vacancy decontrol. The suggestion was made in an internal document leaked to housing advocates. Although the Pataki administration backed away from the report, the governor remains elusive about his plans.
In New Jersey, several cities and many small communities throughout the state have rent control. Since rent regulation in New Jersey is largely overseen by municipalities, most of the strikes against it have been at the local level. For example, permanent vacancy decontrol in the town of Bloomfield was instituted last fall.
But a number of bills concerning rent control are also pending in the state legislature. One, introduced by Assemblyman William Pascrell, a liberal Democrat, would create separate rent control provisions for senior citizens and impose a means test for seniors to qualify for rent control, according to Mitch Kahn of the New Jersey Tenant Organization (NJTO). Kahn said the NJTO opposes this bill because of the means testing and division of tenants it would bring. Also, NJTO is fighting a bill that would suspend property tax abatements for rent-controlled properties.
Despite these challenges, Kahn doesn't expect attempts to eliminate rent control overall in New Jersey anytime soon. He said the state's well-organized network of tenants and tenant advocates wouldn't stand for it.
In California, the future of rent control is far more precarious since the recent departure (due to term limits) of State Sen. David Roberti, a progressive legislator with a strong record on housing. Roberti is credited with single-handedly defeating much of the state's anti-rent control legislation. Along with many attempts at vacancy decontrol on the local level, there have been 15 to 20 attempts in the past 20 years to limit or eliminate rent control statewide, according to Christine Minnehan, an advocate for the Western Center on Law and Poverty and a former Roberti staffer. These challenges have come from Democrats as well as Republicans, Minnehan noted. With Roberti gone, she said, tenant advocates are gearing up for major battles, such as a statewide initiative to eliminate mobile home rent control. She said landlords have a three-pronged plan for California: to do away with vacancy control, mobile home rent control, and ultimately rent control.
Rent control in the District of Columbia faces an imminent threat of extinction, with D.C.'s rent control law, in effect since 1985, due to expire with this year. Yet the city's financial and managerial crises have left the issue on the back burner.
"It's not really a priority right now," said Fred Schattenstein, a tenant organizer and former Ward 3 director of the defunct Tenant Organization Political Action Committee (TOPAC).
Because D.C. Tenants are very fractured, Schattenstein said, the expiration of rent control probably won't become a major issue until sometime next fall.
Schattenstein also noted that D.C. lost its pro-tenant mayor, Sharon Pratt Kelly, in last fall's election. Mayor Marion Barry and members of the city council may still end up supporting rent control, Schattenstein said, but because a federal control board is overseeing the city, it's unclear how much input the council will have.
Along with D.C. and the states above, two other states have very limited forms of rent regulation. In Maryland, rent control affects only the small D.C. suburb of Takoma Park, and in Connecticut, some jurisdictions have Fair Rent Commissions, a system not considered rent control in the typical sense. Many more states have laws that actually preempt or restrict the enactment of rent control.
With some affordable housing advocates even questioning whether rent regulation mainly benefits the poor, the only sure thing about rent control is that fierce battles over its continued existence lie ahead.