tenant

-

search results

If you're not happy with the results, please do another search
David Adame of Chicanos Por La Causa, and Joe Guadio of UnitedHealthcare talk about the value of addressing social determinants and lessons they've learned.
Andrea Gibbons' City of Segregation shows why empowering capitalist processes and actors is the last thing we should do to fight gentrification.
In Montana, small family farms are disappearing at an alarming rate, and farmers and ranchers are unable to compete with giant agriculture mergers. But there are several ways to help improve the farmland accessibility issue.
Shelterforce has had its comfort zones, and we've largely stayed within them. But it was time to shift our thinking so rural areas were more clearly part of the fold.
A pilot study on housing vulnerability has identified over 50 different housing tenures, each with different degrees of legal protection, political and advocacy support, and with very different types of risk.
Los Angeles' Green New Deal is an opportunity to demand the type of investment in housing required to actually address the crisis we face. It would be an awful mistake to back down.
Four reasons why organizations should consider owning property in the neighborhood they work in.
Some guidelines to ensure that Opportunity Zones are transformational and not transactional.
After natural disasters, recovery efforts tend to lift up those who have resources to bounce back quickly, but cement poverty for those with modest means.
With the intensification of weather patterns resulting from climate change, community land trusts perform vital functions that help people recover.
Being priced out of appreciating neighborhoods is not the housing affordability problem most Americans face. But they are facing one.
This issue represents a great cross-section of what community development is. We have stories of organizing, housing, health, and arts. Stories of affordable housing challenges in strong and weak markets; we have pieces on policy, program, and resistance; and more.
This past week, renter advocacy groups staged coordinated demonstrations in over 45 states to disrupt business as usual, including stand-ins at the personal residences of corporate landlords, banner drops, neighborhood tours of the housing crisis, and creative actions at city halls. With the help of #RenterWeekofAction convener Right to the City, Shelterforce has compiled photos from several such demonstrations throughout the country to highlight their scope.
Security is the holy grail of housing policy. Wherever people are perched on the housing tenure ladder, be they...
Neoliberalism is not the answer to our problems; but neither is a poorly thought out populism.
The trauma caused by poverty and the systems that reinforce it can short-circuit standard efforts to build community. A new method called "trauma-informed community building" aims to change that.
A long-forgotten battle over a set of row houses in South Philadelphia makes current day NIMBYism look tame. What can housing advocates learn from how they finally got built anyway?
A single development with an intentional income mix involves very specific challenges—both in its design and its management.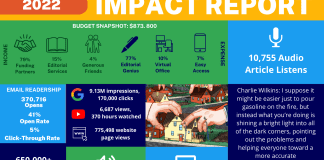 Shelterforce's 2022 Impact Report Shelterforce is the only independent, non-academic publication covering the worlds of community development, affordable housing, and neighborhood stabilization. You guys are just...
A few months ago as I walked to a board meeting of my local CDFI, I passed a memorial to a young man who...