tenant

-

search results

If you're not happy with the results, please do another search
The National Tenants Union fought for tenant rights in the 1970s and early 1980s. One of the union's founders reflects on the organization and what we might learn from those times.
Over generations, residents of the Cooper Park Houses in Brooklyn have created a blueprint for successful housing organizing.
While in most cases having a nonprofit as a landlord is considered a win, it doesn't prevent conflict with tenants. But organizers can take some different tactics when interacting with nonprofit landlords.
After a lull in the 1990s, the tenants rights movement reemerged and has only gained strength. What caused the resurgence and what do tenants' prospects look like?
During the past year, the tenants' movement has suffered major setbacks. Landlords in California and Massachusetts, once strongholds of tenant activism, succeeded in wiping...
The U.S. Department of Housing and Urban Development can provide $10 million to tenant organizers each year, but the funding has largely gone unspent since the early 2000s. Will that change with a new administration and newly approved HUD secretary?
New York's Republican legislators learned a lesson in June: Hell hath no fury like a New York City tenant scorned. Just when it seemed...
Tenant advocates have long been pushing for a "tenants bill of rights" to codify rules that protect renters from landlords. Here's a rundown of the top protections housing justice activists say need to be included.
Sealing eviction records at the point of filing is an urgent step toward dismantling harmful tenant screening practices.
Tenant organizing has been re-energized in coastal cities where housing costs are soaring. But tenants need a voice in the rest of the country too—and they are organizing to get one.
Never underestimate the power of—and need for—a ground game.
Much has changed in the last 30 years about both Shelterforce magazine and the housing movement. Shelterforce, which began as a tenants' rights and...
In Mid-June, Mary Yeaton, a tenant activist from Boston, testified before the Senate on the Multifamily Assisted Housing Reform Bill (S. 513). Yeaton lives...
Housing and policy experts agree that LIHTC has successfully increased the supply of affordable housing. But they also believe there's room for improvement.
As cities across the country consider giving tenants the right of first refusal, municipalities must be meticulous in crafting policies that preserve and expand tenants' ability to form housing cooperatives.
What should we make of the administration's tenants rights announcement?
As local tenant protections face judicial backlash across New York, tenants are pushing for a statewide version of the law.
In the face of high rent increases and substandard housing, many tenants are realizing they are not alone in their landlord troubles and are joining together to push for building-level wins, and policy change.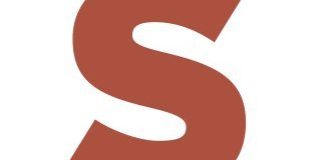 Shelterforce is a nonprofit media organization dedicated to writing about affordable housing, housing justice, and community development. We are not a housing provider, social...
In "Tenant Power Returns," Shelterforce examines how the energy and focus in the housing world is returning to tenant organizing.