eviction

-

search results

If you're not happy with the results, please do another search
What will people do when they're expected to pay back rent after the crisis is over? Eviction moratoriums are not enough to prevent a homelessness crisis.
COVID-19 has led to a surge in intimate partner violence. The Violence Against Women Act prohibits evictions of survivors simply because they have experienced violence in their homes, but such protections can be lacking in LIHTC-funded developments.
After learning it was one of the city's most prolific evictors, a for-profit affordable housing provider created a tenant retention program that's being touted as a model for other developers.
Responding to tenants' top concerns, organizers pivoted from affordability issues to landlord accountability and won a package of new tenant protections.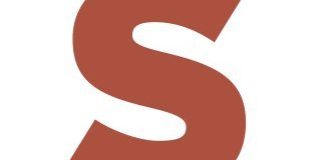 Shelterforce is a nonprofit media organization dedicated to writing about affordable housing, housing justice, and community development. We are not a housing provider, social...
To meaningfully evaluate real estate-related companies, organizations that evaluate impact investment standards must address tenant experiences.
There's legal precedent for the administration to limit rent hikes at least on all buildings with federally backed loans.
In Pittsburgh, hundreds of Penn Plaza residents were given 90-day eviction notices after their building was slated for demolition. The mass eviction was well known throughout Pittsburgh, but few knew what was happening inside the building.
New York City renters who face eviction could get a little more help on their side if a proposed initiative is given the green...
New York City became the first in the nation to give low-income tenants free legal representation. Now, several other counties and cities have either passed similar legislation or have drafted bills in the pipeline.
Last year, tenant advocacy groups convinced the city of Santa Fe, New Mexico, to give cash quickly to residents at risk of eviction. As federal rent relief money trickles out, what can other areas learn from Santa Fe's program?
In our next installment, we take a look at some positive outcomes—what happened with affordable housing on transit-owned land, cooperative agency work in Massachusetts that helped at-risk people, and the Minneapolis tenants who were facing eviction after court wins against their landlord.
Shelterforce spoke with researchers, advocates, lawyers, housing economists, and rental housing industry representatives to understand what that crisis would do to evicted individuals and their families, and to shelter systems, public health, and the rental housing market.
From the macro scale to the micro scale, there are many ways in which the housing market playing field is tilted toward financial firms—and many ways being proposed to start to tilt it back.
Why should owners of buildings in illegally poor repair be able to buy more rentals? As Washington, D.C., found, it's not the easiest thing to prevent.
City Life/Vida Urbana is known for successful tenant union organizing and anti-eviction actions, but every individual action springs from a larger vision of system and policy change.
Angela Kaufman purchased what she thought would be her longtime home in a mobile home community. Less than a year after she moved, the park was sold and residents were told they had to go.
As COVID relief funds have flowed out across the country, state and local governments have so far allotted at least $13.8 billion of their discretionary dollars to housing efforts.
A culture war between housing justice advocates and YIMBYs began in 2014. While the groups have different priorities, they do have shared interests. Can they be allies or will the habitual quarreling keep them at odds?
Over generations, residents of the Cooper Park Houses in Brooklyn have created a blueprint for successful housing organizing.