Congressional action is hard these days. Last year, Congress came close, but failed, to passing significant reforms to bankruptcy rules that would have allowed...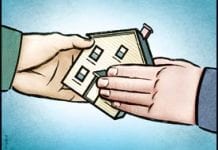 Despite current economic woes, families continue to aspire to own their own homes. For many, homeownership represents a path to stability, community, and long-term wealth building. But achieving these social and economic goals requires a new policy regime and regulatory framework that mitigates the inherent risks of the process. If done right -- by matching buyers with appropriate mortgage products in a transparent and fair manner -- we can make homeownership work for a broad range of American families, even those with low incomes and few resources.
With housing stability increasingly important for families under economic duress, additional rental funds could help to fund local housing authorities in order to assist families in need. New thinking could result in a plan aimed to help families get back into the mainstream, as well place them on a on a path toward increased personal wealth.
Like many others in the community development field, Marianne Garvin recognizes that moving up and out of poverty requires not just a stream of...