"Local Vacant Property Registration Ordinances in the U.S.: An Analysis of Growth, Regional Trends, and Some Key Characteristics," by Dan Immergluck, Yun Sang Lee...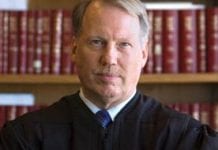 Cleveland housing court Judge Raymond Pianka uses innovative legal tactics to achieve code compliance, but is it enough to stabilize neighborhoods?
While Judge Raymond Pianka's methods are unusual, he is not alone in exploring these sorts of remedies. Pianka often appears at national conferences with...