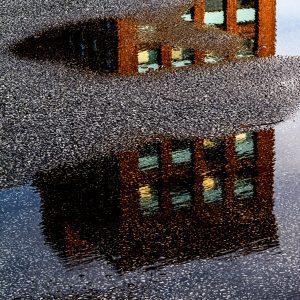 In the early weeks of 2008, as it became clear that millions of Americans were going to default on their mortgage payments and lose their homes to the recession, a bold idea emerged from a coalition of community development organizations.
What if a great number of these foreclosed properties could be swiftly acquired by nonprofit organizations and municipalities, which would then sell the housing stock to low- and moderate-income buyers?
It was a bold plan for diverting thousands of foreclosed homes away from private capital, back toward the people who are historically shut out of homeownership. Dubbed "the Great American Dream Neighborhood Stabilization Plan," or GARDNS Fund,  the framework called for a federal investment of $20 billion to grant in-community housers the purchasing power to obtain newly available housing and resell it affordably, with profits being funneled toward acquiring additional housing.
Instead, Congress coughed up $7 billion to fund a different plan, the Neighborhood Stabilization Program (NSP), which was festooned with red tape and cumbersome stipulations for how stabilization capital could or could not be used. "For the most part, I'd say [NSP] was not successful," says Chris Herbert, managing director for Harvard's Joint Center for Housing Studies. "It didn't enable many nonprofits to quickly acquire properties in an effective way. Instead, the market for investor-purchased properties developed very fast. [Investors] became much more nimble."
NSP wasn't entirely a failure—it's since evolved into a permanent program run by HUD, which still offers grants to community developers looking to add stock to their inventories. But a historic housing acquisition opportunity was missed during the program's launch. Many of the foreclosed properties from the recession were subsumed by institutional investors like Blackstone Inc. and repurposed as market-rate rentals. This marked the beginning of a seismic shift away from homeownership, long held up as the gold standard of American lifestyles and one of the most reliable ways for a person of modest means to build wealth.
Between 2006 and 2015, 3.8 million Americans who once owned property became renters of single-family homes—a spike of more than 30 percent. Across 22 large U.S. cities, including Detroit, Tampa, and Honolulu, renters overtook property owners as the majority population. Between 2006 and 2016, the number of Americans renting their homes nationwide swelled by 25 percent. This expansion of rentals was partially enabled by the Federal Reserve's decision to keep interest rates low: a boon for real estate investors. Stagnant wages and waning housing production exacerbated the problem, as more Americans were forced to rent and as more housing stock was added to portfolios.
For housers, the overarching question since the recession has been threefold. When will the next foreclosure crisis occur? When it happens, how can more foreclosed housing stock be recirculated back into the hands of affordable housing stewards? And will housers be ready for the next crisis?
The New Storm
The early economic shock waves of the COVID-19 pandemic appeared to mark the next cataclysm from which affordable housing could be salvaged. In the first year of the pandemic, as tens of millions of Americans began receiving stimulus checks and unemployment payments amid catastrophic job losses, housing advocates offered up ideas for how nonprofit organizations and municipalities might take advantage of the pandemic, for the benefit of Americans seeking stable housing.
Randy Shaw, the director of San Francisco's Tenderloin Housing Clinic, urged nonprofit housers to purchase land and buildings, as the initial spread of COVID-19 caused price drops. This strategy was adopted by San Francisco nonprofits during the dot-com bubble downturn of the 2000s and helped the Tenderloin neighborhood avoid the skyrocketing rents of the post-2011 tech boom. David Abromowitz―an affordable housing attorney who authored a proposal for the GARDNS Fund with the American Center for Progress—and Andrew Jakabovics, vice president of Enterprise Community Partners, warned of a new surge of real estate defaults that would occur when pandemic relief policies like unemployment, rent relief, and mortgage forbearance extensions expired. Their proposal: an emergency fund of federal money that would rapidly inject mission-driven housers with low- to no-cost capital that could be used to acquire the newly foreclosed housing stock.
These ideas signified lessons learned from 2008, when Congress failed to offer housers the resources they needed to get ahead of private capital as foreclosures soared and property values nosedived. But today, even with several of the pandemic relief policies having been allowed to expire, the resulting increase in foreclosures has been modest compared with the recession era. Evictions haven't spiked tremendously either, thanks to state governments finally addressing the eviction diversion fund bottlenecks and disbursing more of the American Rescue Plan's $45 billion in relief money to struggling renters and landlords.
Carolina Reid, an associate professor with U.C. Berkeley's Terner Center for Housing Innovation, sees the scale of the pandemic relief policies as an important difference between the pandemic housing market and the recession market. "It turns out that when you do things to keep people housed, they stay housed," Reid says. "I think the lack of federal interventions such as forbearance for a lot of homeowners, or unemployment payments, was largely to blame for the amount of foreclosures we saw in 2008. Particularly in communities of color."
But there's another crucial difference between the pandemic and recession housing markets. "During the 2008 foreclosure crisis, every segment of the economy was impacted," Reid says. "In the pandemic, we've seen people in higher-wage jobs actually making a lot of money and having a lot of income to pay for housing. They're putting pressure on the housing market and driving up prices, whereas in the last crisis, we saw an across-the-board decline in housing prices."
This is the "K-shaped recovery" that economists have warned policymakers of. Most pandemic job losses across the U.S. have occurred in lower-wage sectors such as hospitality and customer service, and while these sectors have seen something of a rebound more recently, inflation and the emergence of more COVID-19 variants could undermine those gains. It's a world apart from the white collar workforce that was largely spared the economic impact of the pandemic, and this gross disparity of pandemic experience can be observed in a new wave of homebuyers ready to joust for a limited supply of rapidly appreciating properties, and often ready to pay with cash. They include first-time Millennial buyers who were frozen out of the market after the recession.
The storm that Reid sees gathering on the horizon isn't just foreclosures, but also forced sales, in which homeowners struggling to keep up with mortgage payments due to economic precarity have little choice but to put their property on the market and take the best offer. "These sales have me really worried from a racial equity standpoint," Reid says, noting that forced sales are more likely to be a last resort for Americans who are marginalized in the labor market and who have less savings and fewer investments. Herbert predicts that the number of foreclosures in 2022 could be negligible compared to the number of forced sales. "The issue here is going to be people who've had a permanent loss of income and can't resume anything approximating what their mortgage payments were before the pandemic," Herbert says. "There's always the option of selling your home, paying off your debts, and walking away with whatever equity you can get."
Reliving, and Escaping, History
For prospective home buyers—including housers—forced sales could mean more supply of lower-priced housing stock coming to market soon. A November Redfin report shows that in the third quarter of 2021, there was a 13 percent increase in listings of homes that were priced below 95 percent of the U.S. market. Should this trend continue into 2022, Reid and Herbert's predictions of a forced-sale bonanza may well come to pass. For homeowners who are compelled to sell, it wouldn't be the gut punch of the recession. If demand sustains (which it likely will, given the anemic housing production since the recession), a good number of owners could emerge from those sales with some profit. But a historic surge of forced sales could lead to even more homeowners becoming renters. In essence, the pandemic housing market may be a different beast from the recession market, but the outcomes could be eerily similar.
In Texas, stratospheric home prices and limited supply are already pushing homeownership further out of reach for people, while wage stagnation and rising costs of living are once again putting low- to middle-income earners at a disadvantage. "What we're seeing in Texas is families that would have otherwise been first-time buyers are stuck in rental situations because of the increasing costs of health care, education, transportation," says Roger Arriaga, executive director of the Texas Affiliation of Affordable Housing Providers. Arriaga adds that rents in Texas are also on the rise. It's part of a national rent surge, continuing the inflation of rent prices since the 2008 recession. Terrell Carter, the executive director of Rise—a St. Louis community developer—is also quick to highlight economic vulnerability as a driver of worsening housing insecurity for lower-income St. Louis residents. "We recently completed an affordable housing study for the city of St. Louis," Carter says. "We found, through data, that the main problem is people who live in certain communities don't have access to jobs that pay them enough to be able to maintain homes, purchase a new home, or take out a home equity line."
All of this underscores the growing need for housing providers to wring more affordable stock from the pandemic market—more than they managed to scrape from the recession landscape. So how can housers muscle into such a white-hot market and compete with institutional investors and cash-flush buyers?
Given the cost of housing and the competition among buyers, one policy change that could make it easier for housers to acquire properties is direct access to capital, with less constrictive rules for how that capital can be used. Some foundations and community development organizations might even be able to get a head start on this approach by pooling capital from their members. Rafael Mares, executive director of The Neighborhood Developers, a CDC based in Boston, sees this as a creative game changer. "If we have easy access to flexible, competitively priced capital that allows for a multiyear hold between acquisition and significant capital investments, CDCs can play a critical role in stopping displacement in this market," Mares says. "[This] would allow CDCs to purchase buildings in which rents are about to increase by as much as 40 percent, prevent tenants from being forced to move out of their homes and communities, and, in the long term, it would create additional deed-restricted apartments."
Mares notes that a significant portion of this low-cost, minimal-strings capital for housing acquisitions would have to come from the federal government. In theory, HUD's NSP program, born from the recession, could be an instrument for vesting housers with capital. The key would be ensuring that this time, unlike during the recession, the capital could be accessed much faster, with minimal bureaucratic hurdles that hamstring nonprofits and give private investors a competitive edge.
There's also the question of who should be acquiring newly available housing stock, especially in the rental sector. Should it primarily be nonprofit and municipal housers? Or could some tenants themselves get a leg up, with the help of newly enacted TOPAs—Tenant Opportunity to Purchase Acts? In 2020, California, New York, and Massachusetts considered TOPA laws that would give renters the first opportunity to purchase the property they've been renting if the property owner decides to sell. That same year, Rep. Ilhan Omar proposed a similar federal law that would have given affordable housing developers front-of-the-line access to multi-unit property sales.
Reid sees potential in a combination of TOPA laws and more federal funding for acquiring housing stock. "All of this shows that people are thinking of the acquisition of naturally occurring affordable housing, or even buying single-family homes and stabilizing them in a community land trust," Reid says, alluding to the city of Oakland as an example of a municipality that has successfully utilized the latter model. "After the last foreclosure crisis, Oakland decided to use its NSP funds to create the Oakland Community Land Trust," Reid explains. The first few years were bumpy. The land trust struggled with acquiring properties in the face of institutional investor purchases. Renovation costs, amid the depreciated home values at that time, were another hurdle. "But [Oakland] created a great foundation," Reid says. "They have the infrastructure, they know how to do the financing, and they're now acquiring both single-family homes and multi-units."
[Under the Lens series: Community Ownership Takes Center Stage]
But even as a tentative road map for housing acquisition comes into focus, it's worth asking a more daunting question about the pandemic housing market. How much energy should go into scooping up existing housing, and how much should be invested in building more affordable housing altogether?
Building Out
The undersupply of housing across the U.S. remains an underappreciated force behind the pandemic housing crisis. Between 1968 and 2001, the U.S. constructed an average of roughly 1.5 million homes each year. Since 2001, that number has fallen to 1.225 million units of housing per year—an 18 percent decline that can be attributed to not just the economic crater left by the 2008 recession but also the power of exclusionary zoning policies and the historic opposition that homeowners, mindful of their property values, have mounted against housing development projects in their neighborhoods. More recently, supply chain disruptions and rising costs of building materials have put nonprofits and municipalities in an even tighter space when it comes to competing with market-rate developers.
In the face of mounting pressure for affordable housing development, these forces have yielded a supply shortage of nearly 6 million homes, a spike in property values, and inflated rent prices that have long since surpassed many renters' incomes.
Arriaga has seen the demand for new construction grow throughout Texas and he's mindful of how federal support for these affordable housing development projects has historically ebbed and flowed. "In 2018, there was a provision in the federal budget that allowed for a 12.5 percent increase in Low-Income Housing Tax Credits, and that expires in December," Arriaga says. "We've got our fingers crossed that the federal government will see fit to re-fund and re-establish that budget level for the next three years. But of course, we always need more." Arriaga adds that in any given year in Texas, there can be 3 to 5 times the number of applications for LIHTC than there are available credits. It's a reflection of higher national demand for LIHTC, which raises the question of whether the Biden administration and Congress will make more tax credits available to community developers.
[RELATED ARTICLE: A Once Reliable Way to Refinance Older Affordable Housing Gets Harder to Access]
The Build Back Better bill has potential to deliver that needed boost to housers. But prior versions of the bill that would have significantly expanded LIHTC have been significantly pared down during negotiations between the White House and moderate Democrats. The current version of the bill does contain a 4-year extension of the 12.5 percent LIHTC increase that was enacted in 2018, although it remains to be seen whether it will make it into the final bill (and that's assuming that the truncated Build Back Better framework is passed, having recently been unbundled from the $1 trillion bipartisan infrastructure deal that made it through Congress.) Still the Build Back Better bill contains additional grants for states and cities that elect to reform their zoning laws in ways that would allow more multi-unit housing to be built. And of course, the bill's investments in health care, family caregiving, and income tax credits would give lower-income Americans a breather from the steep costs of living that are making it harder to keep up with rent or save money for transitioning into homeownership.
Rise's Carter can point to two St. Louis-based examples of affordable housing that a new injection of federal housing funds and a wave of incentivized zoning reform might help catalyze. The C.O.N.E.C.T. St. Louis Project—one of the first projects undertaken by Rise—involved rehabilitating distressed 19th-century apartment buildings in Old North St. Louis and Forest Park Southeast into 59 affordable units. And then there's the Adams Grove project: a mixed-income development of 50 townhouses and garden apartments. Adams Grove exemplifies a community development approach in which property value appreciation is as much a consideration as stock growth. "We build affordable housing, but what we try to do is go into the communities where there's disinvestment and build housing that hopefully raises property values," Carter says. The goal is to give other developers the confidence to build in the community. Since the completion of the affordable rentals in Adams Grove, subsequent developments in the area have included restaurants, workforce housing for two hospitals in the vicinity, and even some market-rate condos and apartments. Both Adams Grove and C.O.N.E.C.T. were partially funded with LIHTC, and St. Louis's zoning laws—relatively moderate compared with the exclusionary zoning that's squeezing cities like San Francisco, New York, and Seattle—made it possible for these development projects to get off the ground.
The economic and structural barriers to building more affordable housing won't be completely overcome by revisiting zoning policies, or by offering community developers more capital and tax incentives. But the fact that one even has to ask how nonprofits and municipal housers can compete with private investors in a bullish housing market speaks to the enduring stranglehold of housing production barriers in the U.S. In a general sense, acquiring housing might be less expensive than building it. But in the current housing marketplace, with property values soaring and determined buyers making offers, will more acquisitions alone be enough to help lower-income Americans gain a foothold in the housing sector?  
The pandemic and mid-pandemic federal relief policies are an opportunity to divert more housing into the hands of mission-driven stewards and improve upon recession-era failures. But they also present a chance to go further and grow the housing pool itself, out of urgent necessity—urgent enough that some cities aren't even waiting for state and federal governments to step in. Arriaga points to San Antonio, where city lawmakers are preparing to use the city's five-year bond program to directly fund affordable housing developments. It would be a first for San Antonio but it's an approach that has already been adopted by Austin, where voters approved a $250 million affordable housing bond in 2018. "In my mind, cities are now taking these steps to mitigate what still isn't happening at a state or federal level, resource-wise," Arriaga says. "They see the need locally."