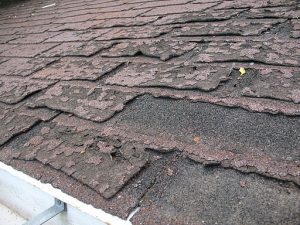 Updated Aug. 11, 2021—When the White House starts talking about investing $318 billion in affordable housing programs and tax credits, the housing and community development sector gets very excited. That's the proposal President Joe Biden put on the table as part of his sweeping $2.25 trillion infrastructure spending package this spring. After years of deferred maintenance of existing affordable housing and lagging production of new housing, even an eye-popping sum like $318 billion isn't enough to end the country's severe affordable housing crisis. But the White House says its Jobs Plan would produce or preserve 2 million units of affordable housing, a significant improvement over today's housing status quo.
"Let me assure you all that we will not return to the position we occupied before the pandemic—to an America beset by crumbling houses and buildings, to an America grappling with a crisis in affordable housing," said U.S. Department of Housing and Urban Development (HUD) Secretary Marcia Fudge during a National Low Income Housing Coalition conference on July 19.
Congress being Congress, however, a lot has changed since the president announced the housing details in his plan in May. In an effort to reach a bipartisan agreement with Republicans who balked at the inclusion of social safety net spending in the original package, the Senate on Aug. 10 passed a $1 trillion package focused on more traditional infrastructure spending such as roads, bridges, transit, airports, and water.
But Senate Democrats didn't give up on their goal of funding broadly defined infrastructure elements including housing, child care, and jobs. On Wednesday, Aug. 11, the Senate passed a separate budget plan thanks to a parliamentary procedure called reconciliation that allows budgetary items to pass with a simple majority. The $3.5 trillion plan includes Biden's top housing priorities, meaning the more than $300 billion in expanded housing funding is on the table.
"We think it could be transformational," said Sarah Saadian, vice president of public policy at National Low Income Housing Coalition (NLIHC). "Three hundred billion would go a long way towards addressing the underlying systemic issues in our housing crisis."
The $3.5 trillion budget plan faces a difficult road ahead. If the budget is approved, the U.S. affordable housing sector will have a historic level of funding coming its way. To get a sense of how that funding might expand and even reshape the industry, what opportunities it would create for addressing the affordable housing crisis, and even what problems it might create for the people doing this work, Shelterforce spoke to housing advocates, researchers, developers, local government officials, and others.
How the White House Wants to Spend $300 Billion
The American Jobs Plan Act provides a clear picture of how the Biden Administration wants to address affordable housing over the next decade. The White House proposed spending $213 billion on direct funding for HUD programs that build and preserve new housing. The proposal also included $105 billion in existing and expanded tax credits, including a boost for the Low-Income Housing Tax Credit (LIHTC) and a new tax credit, both of which are meant to foster private development of subsidized housing.
"I don't think we've ever seen a president with more emphasis on meeting the housing needs of the country," says Marion McFadden, senior vice president of public policy at Enterprise Community Partners. "The president has talked extensively about making sure people who've historically been left out are benefiting from these investments, including housing, and the [Biden] package seems to make that real."
Among HUD programs receiving new funding, the National Housing Trust Fund gets one of the largest boosts at $45 billion. The fund is a key resource for financing rental housing for extremely low-income people—75 percent of the funds must be used for people earning 30 percent or less of area median income. Between 2016 and 2020, Congress authorized $1.2 billion in total for the Housing Trust Fund. If the trust fund received $4.5 billion annually, it would be a massive scaling up.
The HOME Program would get $35 billion under the Biden plan. It provides grants to states and localities to build or rehabilitate affordable rental or ownership housing, fund low-income homeownership, and provide rental assistance. Rental assistance programs including project-based Section 8 vouchers and Section 202 vouchers for the elderly would each get $2 billion, the programs' first new funding in decades.
After decades of deferred maintenance, America's aging public housing stock needs an estimated $70 billion or more worth of rehab work. Biden's plan would provide a $40 billion downpayment on that work, a marked departure from previous administrations' reliance on private takeovers and rehabilitation of public housing through the Rental Assistance Demonstration program.
[RELATED: From PETRA to RAD—The Path to Converting 140,000 Public Housing Units]
"Getting some significant infusion of capital back in public housing flies in the face of other ways HUD has been trying to save those units," says Corianne Payton Scally, a housing researcher at Urban Institute. "Boosting capital funds would change the way that program is operating and hopefully retain those units as public housing, which is the only federal program that contains a legislative commitment to keep the rental housing it creates affordable in perpetuity."
In addition, Biden wants to spend $2 billion on rural rental assistance and homeownership, $2 billion on tribal housing and climate resilience, $2 billion on Community Development Block Grants for climate resilience in low-income communities, $5 billion in grants for localities that ease zoning restrictions, and plenty more.
To spur more private investment in affordable housing, the Jobs Plan called for expanding the LIHTC program by $55 billion over 10 years. LIHTC gives tax breaks to private investors that fund affordable housing development. The Reagan-era program is the primary funding source for new affordable housing construction these days, and offers two levels of tax credits, a more coveted 9 percent, and a 4 percent. The program currently costs the government about $9.5 billion annually and is estimated to create about 100,000 new units of affordable housing each year. The White House says the roughly 58 percent funding boost would increase that number by tens of thousands of units.
Affordable developers in hot markets like California say the LIHTC boost is essential to keep projects in their pipeline moving.
"Over the past three years, we saw the availability of 4 percent [tax credits] turn from basically first-come, first-serve into a competitive process. And because 4 [percent tax credits have] become competitive, a lot of projects that are ready to go can't go," says Malcolm Yeung, executive director of San Francisco's Chinatown Community Development Center, a member of the National Coalition for Asian Pacific American Community Development.
The Jobs Plan also proposed a new $20 billion tax credit based on the Neighborhood Homes Reinvestment Act. The program is meant to spur new construction and rehabilitation of homes in neighborhoods where sales prices or the cost of rehab is higher than the appraised value of the home.
A fully funded rental assistance voucher program was conspicuously absent in Biden's May housing plan announcement. Making Housing Choice Vouchers available to every renter who qualifies (as opposed to the current one in four eligible individuals who can get vouchers) is one of the top priorities for NLIHC and other advocates. But Rep. Maxine Waters reintroduced several bills in July that would make a housing voucher an entitlement, among other housing investments.
Will the Industry Be Ready? 
The prospect of historic housing investment has nearly everyone in the housing world excited. But with that excitement has come some trepidation. After all, a historic-sized investment could do a lot to move the needle after years of lagging funding and housing production. But it is also an unknown. Are affordable developers ready with projects in the pipeline? Do federal, state, and local agencies have the staff, processes, and capacity to move billions in new funding efficiently?
"If this package were to pass as the president proposed, it will fundamentally change our field forever," says Frank Woodruff, executive director of the National Alliance of Community Economic Development Associations. "This level of money and the political and mainstream society attention that comes with it is going to draw entirely new actors into the sector, for better or worse. … But it also gives me a ton of hope that the mechanics and processes are going to change. The growing pains could be hard, but getting this level of resources to the right communities could be transformative for filling some the racial wealth gaps that are currently in place."
The refrain of "housing is infrastructure" heard from Fudge and Democrats in Congress is a political talking point meant to sell the president's housing plan as part of the broader infrastructure package. But it's one that rings true to people in the housing industry and something they hope starts to change how Washington thinks about housing needs in the country.
"It begins to shift this conversation of housing as a commodity into housing as infrastructure," says Yeung. "It really has to be acknowledged that in order to boost affordability of the housing stock in this country, the government does need to step back in and treat it as infrastructure, the same as roads, internet, and transportation."
It also, frankly, just makes sense, says David Dworkin, executive director of the National Housing Conference. "Certainly the repair of government-built public housing is an obvious case to be defined as traditional infrastructure. It's physical, the government built it, it needs to be repaired. The question I have is, how is that not infrastructure?"
Whether the industry is prepared for an influx of money remains to be seen. States and localities have struggled to get the $21.5 billion in rental assistance from the American Rescue Plan Act to renters and landlords, giving some observers pause about the prospect of hundreds of billions of dollars in new funding moving any faster. As of June, only $1.5 billion of the $21.5 had reached renters, serving only 176,000 households.
[RELATED: Millions of Tenants at Risk of Eviction, Billions in Rental Assistance Undelivered]
Part of the problem is that many states, localities, and subcontracted nonprofits have had to create rental assistance programs out of whole cloth, illustrating the challenge of starting a new program and doing so in the middle of a pandemic no less.
But even in the case of existing programs, the slow pace of funding disbursement has people worried. Urban Institute's Scally points to the fact that of the $1.2 billion of National Housing Trust Fund money authorized between 2016 and 2020, only 67 percent has been committed to projects and 37 percent has actually been disbursed.
"I'm concerned that the system can only absorb so much capital at a time," Scally says. "Even if it's spread out over 10 years, it's still a huge increase year over year from what it has been. I think it will be challenging to move it all without some really concentrated efforts to help programs work better together, which might require rule changes, if not legislation, in some cases."
The solution in her eyes is not to allocate less money to housing programs, but for affordable developers and housing agencies and other stakeholders to work together now to figure out where the inefficiencies and snags are in the system to improve the flow of capital.
Enterprise Community Partners' McFadden says this spring's emergency rental assistance rollout is not the precedent to look to, but instead Congress should remember the rollout of housing funding from the American Recovery and Reinvestment Act (ARRA) in the wake of the 2008 Great Recession. ARRA provided $13.6 billion for HUD programs including the Public Housing Capital Fund, Native American Block Grants, and HOME. An Enterprise analysis found that after two years, 71 percent of the Capital Fund, 77 percent of the Native American Block Grants, and 84 percent of the HOME grants had been spent, compared to 69 percent of obligated highway funds that had been spent in that time frame.
Will the Politics Pan Out?
Of course, the $318 billion question is whether the president and Senate leadership can convince all 50 Democrats to use their one-vote margin from Vice President Kamala Harris to pass all the Build Back Better social safety net pieces through a budget reconciliation bill.
Dworkin certainly agrees that the housing industry needs $300 billion and more. But he isn't holding his breath.
"We're going to have to be realistic about our timing and do a much better job of making our case," he says. "If we want funding for affordable housing to be sustainable then we've got to get 10 Republicans to support it. Not just because of the filibuster, but because we should be able to get 10 Republicans to support affordable housing. Most affordable housing built today is built in public-private partnership. It's good for jobs, good for business, good for community stability. Frankly it's good politics."
According to some analyses, affordable housing actually creates more jobs than highway and transit infrastructure. The Enterprise analysis of ARRA cites a National Federal Highway Administration study which found that 13,000 jobs are created in one year for every $1 billion in federal highway and transit investment. The same Enterprise analysis reports that every $1 billion in LIHTC spending creates nearly 16,000 jobs.
Dworkin says the tens of billions in emergency rental assistance already appropriated was Congress's historic investment in housing and that spending it efficiently and effectively will be key to making the case for more funding in the future. "Nothing is going to have a bigger impact on people's lives than spending the money we've already appropriated while making the case for spending more. If we don't spend this money responsibly and quickly then we have a very hard time making the ask for anything in the future and that would be a tragedy."
Others are more hopeful that the political case for housing funding that Dworkin mentioned—good for jobs, good for communities—will help get Biden's housing package over the line.
"We're still really optimistic that Congress can get this done," says NLIHC's Saadian. "And that's in large part because members of Congress are hearing from voters in their community all the time about the housing crisis. There's a lot of political support to get something done."
On the July 19 NLIHC call, Secretary Fudge emphasized the need for housing advocates to keep hammering Congress with demands for the reconciliation package.
"I'm counting on all of you," she said. "Communities all across America are counting on us to get this done. I'm doing everything in my power, but I cannot do it alone. Together we can ease the ache of home that lives inside all of us. And we can put an affordable and dignified home within reach of every American."
Editor's Note: This article was updated Aug. 11, 2021 to include details about the bills' passage in the Senate.