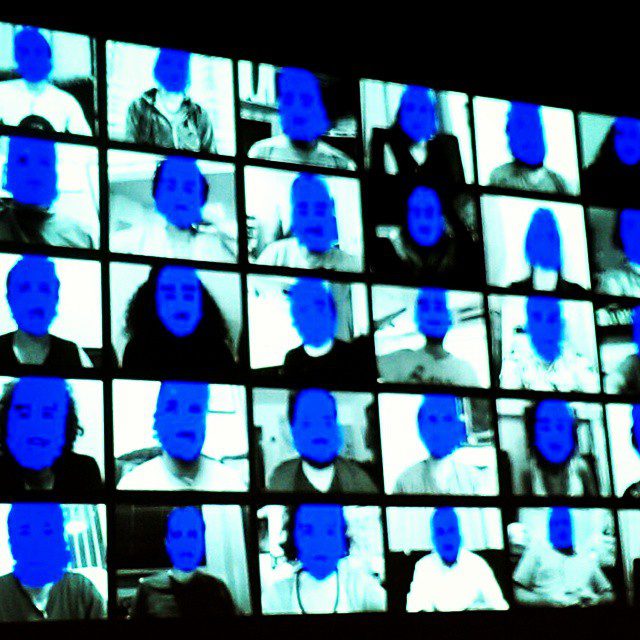 Facial recognition technology has gotten quite a bit of (bad) press of late. Earlier this month, tenants of a Brooklyn apartment building filed a petition against their landlord's plans to install facial recognition tech, which would replace the currently used key fobs to gain entry to the building. The petitioners say that studies have showed that facial recognition technology has inherent bias built into it, and believe the change is being made to appeal to potential in-movers.
And this week, the San Francisco Board of Supervisors voted to approve a ban on the use of facial recognition technology by the city's police department and other agencies. The ban sends a strong message, considering the city's strong tech reputation, and cites the potential for the technology to especially harm already marginalized communities, and the general right of people to be free from surveillance when in public.
"All children were exposed." One-third of children in Puerto Rico exhibited trauma-related symptoms following Hurricane Maria, according to a new study—the largest ever focused on Latinx youth who have been affected by a natural disaster. "The magnitude [of Hurricane Maria] was so large that all children were exposed," says Joy Lynn Suárez, a psychology professor at Carlos Albizu University and a co-author of the report. The study shows that there's a significant need for additional funding for mental health services for children, and the need to better prepare for future storms. Read more about resilience and climate change in our latest issue.
Resilience: While we're on the topic of resilience, a successor to 100 Resilient Cities has been named. The Adrienne Arsht-Rockefeller Foundation Resilience Center will focus completely on implementation; 100 Resilient Cities had been more focused on planning and building. The center's goal is to enhance the resilience of 1 billion people worldwide by 2030.
In a blow to gig economy workers, two federal agencies have recently decided that from a legal standpoint, they are excluded from federal protections if they attempt to unionize or file unsafe labor charges against the companies they work under, such as Uber or Lyft. These legal opinions by the National Labor Relations Board and Department of Labor are somewhat in opposition to several states' legislation that gives more, not less, power to this growing segment of the worker population—and states are where worker advocates and union groups say they will continue to focus their efforts.
Connecting communities to services: Kaiser Permanente is launching a network that will connect health care and social services providers. The network, called Thrive Local, will launch this summer and will expand to Kaiser's entire service area—which covers more than 12 million members—over the next three years.
Earlier this month, a group of Verizon workers attended the company's annual shareholders meeting in Orlando, Florida to voice their outrage over unaddressed issues of unsafe working conditions. Verizon warehouse workers have made complaints of sexual harassment, pregnancy discrimination, and life-threatening working conditions, and said they'd received only lip service from company leadership. The group, to be accompanied by representatives of two large unions, is calling for a separate board chair who would provide oversight of safety issues and respond to worker concerns, and a rejection of the company's executive compensation packages.
Change is inevitable. A recent CityLab piece talks about how most of the nation's smaller urban and rural areas are not growing, and aren't expected to grow. This piece comes out after a study found that rural America is indeed growing, albeit slowly and in only some places. Just a reminder that we can't always predict what's going to happen, no matter what things look like now. Remember, there was a time (not that long ago) when experts said cities were doomed to be mired in decay forever.
Want more community engagement? Offer free childcare. We really like a recent change made in Ithaca—free childcare is now available at city council meetings.  It's a great way to get more people—from different demographics—to attend evening meetings and voice their opinions. "The same people show up at all the meetings, and that can lead to mistakes in decision making," Ithaca Mayor Svante Myrick tells Next City. "The city looks different than the meeting room. [The city is] a lot younger and it's less white. … We set out to see how we can get more people involved in local government, and this is one of the policies we've come up with." Other cities, like Pittsburgh, are launching pilot programs similar to Ithaca's.
What Else We're Reading: Incarcerated Men Write the Stories of Wall City