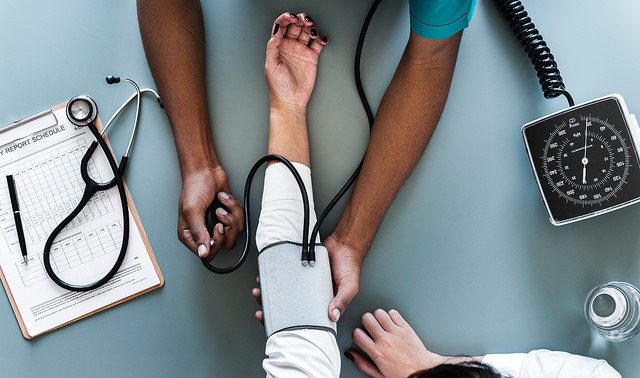 The annual Merritt Hawkins survey of physicians has added a question about the social determinants of health. A large majority of physicians (87.9 percent) responded that the health of at least some of their patients is seriously affected by a social condition such as poverty or unemployment. The majority (56.43 percent) responded that all or many of their patients are affected by such a condition. Other portions of the survey found that low levels of physician morale and high burnout are attached to feelings of powerlessness and lack of control, which the report authors suggested "may result when physicians are unable to materially help patients due to their life circumstances." This makes sense, and yet a separate paper by Leavitt Partners, which also found that physicians recognized that things like improved transportation and increased income would improve patients' health, resoundingly (over 80 percent) said it was not the responsibility of health care providers or insurers to provide those things. Many believed that sufficient other help was available. Perhaps rather they were construing responsibility (which, if you get down to it, should be public, for those things and for health care) a bit too narrowly? Certainly a surgeon shouldn't be responsible for driving their own patients to appointments; but they might appreciate better patient outcomes and fulfill their missions better if their employers or insurers did so.
A report recently published by Mathematica Policy Research and funded by the Robert Wood Johnson Foundation says that over 2 million households that currently receive Supplemental Nutrition Assistance Program (SNAP) benefits would no longer be eligible, if certain provisions of the House Farm Bill were to remain. The findings came out of a simulation using data from 2015, and they detail that those affected would largely be seniors, people with disabilities, and families with children. The Senate version of the bill that passed earlier this year does not include work requirements like the House version does, and now that lawmakers have returned to Washington, conferences to iron out what stays and what goes into the bill's final version will begin in earnest.
In talking about the Farm Bill's proposed cuts to benefits and work requirements for recipients, Republican lawmakers have been quick to use familiar "a hand up, not a handout" language, but the Center for Budget and Policy Priorities reported last week that it is the effectiveness and consistency of economic support programs like SNAP (food stamps), Social Security, and tax credits for working families over the past 40 years that have helped pull the poverty rate down. They'll have to come up with other reasons to blame the poor for poverty.
The Tax Cuts and Jobs Act that passed last year was a big (and highly contested) change to our tax code, and billed by opposition as heavily benefiting corporations and harmful to the working and middle class. Now, Republican lawmakers are looking to make some of the temporary provisions of the code—some of which were beneficial to the middle-income taxpayers—permanent with something they're calling "Tax Reform 2.0." The changes could ultimately be cold comfort, considering that the lost revenue from all these tax cuts total over $20 trillion, increase the deficit, and put social safety net programs in the crosshairs when it's a more convenient time to discuss lowering the deficit.
Around the country, there are many organizations on the front lines fighting the worst aspects of the American criminal justice system—the largest prisoner population in the world, the school-to-prison pipeline, the obstacles faced by men and women re-entering (or trying to) their communities, and the absurd criminalization of immigrants for wanting simply to live a better life. One of the challenges these organizations face is adequate funding. And one reason for that is the lack of awareness among funders about how to work with these organizations, and how their usual funding can be used in this way. The Neighborhood Funders Group's Funders for Justice program just launched a toolkit to help them become better allies. If you're a funder, check it out. If you're an organization fighting the good fight, bring it to your funders' or prospective funders' attention. Turn them into better partners.
Amazon probably thinks people will forget about what it did in Seattle because of its new $2 billion venture. Well, we're not. Earlier this year, it killed a tax in Seattle that would have funded homeless shelters and low-income housing in the city for years to come. First it threatened to close its offices if the city moved forward, then after officials cut the tax that would have been imposed on big companies and passed it, Amazon still fought the move and the council eventually voted to repeal the bill. Amazon fought a long-term plan for a one-time deal. We're not forgetting anytime soon.
The Rental Assistance Demonstration, the HUD program that secures capital funding for public housing by seeking private investors and converting units to project-based Section 8 funding, is becoming more than a demonstration. The program just completed its 100,000th unit. The Council of Large Public Housing Agencies is calling for the program to be made permanent, with no cap on number of conversions. Before that happens, though, many argue that better oversight of the program is needed.
Austin, Texas, is considering using a new study (conducted by Shelterforce author Heather Way) that highlights neighborhoods vulnerable to appreciation and displacement to target resources that could include land purchases and tenant protections. An affordable housing bond will be on the ballot soon. Here's hoping they are able to put their plans into action in time.