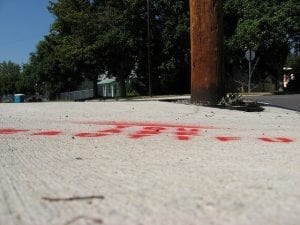 I am a housing and community development finance person. When I joined the Invest Health team in Missoula, Montana, I thought I'd work on asthma and home rehab and maybe even make some new loans. I was surprised where we ended up—and some of our city partners were too.
Invest Health is a program of the Robert Wood Johnson Foundation and The Reinvestment Fund to bring the community development and health sectors together in small to mid-sized cities to focus on built environment solutions to impact upstream health and improve health equity.
We started with the data. Compared to the rest of our city, Missoula, Montana's three lowest-wealth neighborhoods have higher rates of obesity and asthma, and poorer mental health. This health disparity is, of course, not unique, and the fact that a person's zip code is a greater predictor of health than their genetic code has become a loud call to action for many of us.
With this neighborhood health data staring us down, we first sought to engage community residents. If we were going to make neighborhood-wide improvements to health, we wanted to know what people really cared about. Through surveys, walking focus groups, and discussions with neighborhood leaders we heard that all three neighborhoods saw the addition of sidewalks as the most important improvement that could be made to support their physical activity and mental health.
When we went back to look at our city maps, we found that in these three neighborhoods, 43 percent of streets with the potential for sidewalks lacked them, while this number was only 22 percent in the rest of the city. There were often audible gasps when we shared this with city staff and other stakeholders.
'We Never Looked at It Like That'
Our analysis happened to coincide with the grant cycle for our city's Community Development Block Grant (CDBG) funding, and we decided to apply. When we sat down with our city transportation and development staff, we all felt great about the basis for the project, but we had a hard time answering how it aligned with the City of Missoula's Consolidated Plan and existing community plans.
It was clear the project aligned with the Consolidated Plan in that it would serve low-income neighborhoods with community infrastructure needs, but when we looked at the three other plans guiding sidewalk development in our city, not one of them indicated the areas we had identified as priorities. How could this be? We went back through our assumptions and asked ourselves whether we had chosen the wrong areas, until finally one of the transportation staff members said "Well, we've never thought about sidewalks in terms of health equity before." Aha!
Prior to this project, sidewalk planning in our community was driven primarily by calculations of population and major transportation corridors, and sidewalks were built when a property was redeveloped. Most of the redevelopment was happening outside of our low-wealth neighborhoods, so most of the sidewalks were built outside of these neighborhoods. This project proposed a new way to look at sidewalk development priorities, based on community hubs, concentrated lack of sidewalks, and greatest opportunity to impact residents likely to experience the most benefit from this type of investment.
With two-to-one matching funds from the City of Missoula sidewalk budget, we were successful in securing $260,000 in CDBG funds and $560,000 from the City of Missoula for a total of $820,000 in investment.
This spring our city will build one mile of sidewalks in two of our lowest-wealth neighborhoods.
On a Right Path
The city is now engaged in a Pedestrian Facilities Master Plan project. Neighborhood residents are providing input in new ways, including through a public website where residents can look at the existing assessment and add their comments for specific sidewalk areas. Health equity, and the need for sidewalks in the three neighborhoods we've been working with, is now part of the sidewalk conversation and planning. Questions about the current sidewalk funding process are also being raised and may lead to more financing approaches that place higher value on sidewalks as a public good and not just as the responsibility of individual property owners.
With dozens of miles of sidewalk to be built in these three neighborhoods alone, and many other priorities for the use of CDBG funds, the approach we took with this particular project is not going to be replicable to meet the full scale of need. But, the lessons learned will improve sidewalk planning and development, and will ultimately help improve health and quality of life for the residents of these neighborhoods.
When I joined the Invest Health team I certainly didn't envision working on sidewalks. Although the path didn't lead where I expected, it was appropriately rooted in resident interests and in the growth of new partnerships.
I have no doubt that in the coming years I'll be working with these same partners—United Way of Missoula County, the Missoula City-County Health Department, Missoula Development Services, and Providence St. Patrick Hospital—on more health equity challenges. We are now turning our attention to other shared interests, including how to improve housing affordability so a diverse range of residents can continue to benefit from the great quality of life in our city. Sidewalks will seem easy in comparison!