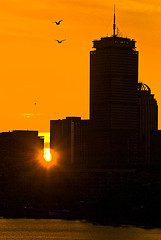 Starting in the mid 1970s, Mel King and other visionary leaders of the community development movement worked systematically to build a support infrastructure for CDCs in Massachusetts. They understood that such a system could grow what was then a nascent movement of community based development organizations, largely in Boston, and transform it into a robust, statewide field that could achieve impact at scale. So they created CEDAC, CDFC, the CDC Enabling Act, Chapter 40F, the CEED program, LISC and ultimately, in 1982, the Massachusetts Association of CDCs. These institutions laid the foundation for what quickly became one of the strongest community development sectors in the country and left a legacy from which we continue to benefit today — 30 years later.
The past few years have seen a similar wave of system building for the community development field. Starting with, and emerging from, the Community Development Innovation Forum that MACDC launched with LISC in 2008, we have seen the creation of the Mel King Institute for Community Building, the transformation of CDFC into the Massachusetts Growth Capital Corporation, and the modernization of the 1977 CDC enabling law into Chapter 40H, which creates, for the first time, a formal CDC certification process. We have also seen a wave of efforts to lift CDC practice in areas as diverse as community engagement (LISC's Resilient Communities/Resilient Families program), financial management (MHP's efforts to promote Strength Matters) and asset management, real estate development and small business development (through programs at the King Institute.)  And we have formed new cross-sector partnerships between the community development movement and sister movements in transit equity, smart growth, public health, and energy, enabling us to move toward more comprehensive and systemic change.
These efforts have the potential to culminate in 2012 with the passage of the Community Development Partnership Act. This ground-breaking and game-changing legislation would leverage up to $12 million in new, private philanthropy for high-impact community development efforts. The program is "community centric" rather than "real estate centric," opening the door for CDCs to pursue broad, comprehensive community development strategies. The legislation has garnered widespread support both inside and outside the State House, with House Speaker Robert DeLeo recently indicating serious interest in moving the legislation forward. If we can pass the CDPA this year, in 2012, it will allow us to build on all the great work of the past three years and the past 30-plus years and take it to a level of scale and impact we have never seen. And by passing it this year, we can ensure the program is implemented by the Patrick Administration and its outstanding new Undersecretary for Housing and Community Development, longtime friend Aaron Gornstein.
While the economy continues to struggle and our communities fight to recover from the recession, we have a chance to do something big, bold, meaningful and lasting by passing the Community Development Partnership Act.