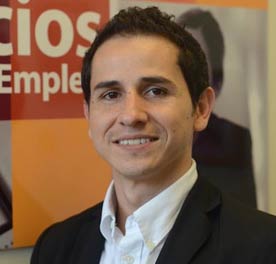 As a program director at the Latino Economic Development Center (LEDC) in Minneapolis, coupled with my prior corporate experience as human development consultant in Costa Rica, I've seen that healthy economic development organizations are moving away from social services practices — or meeting the immediate needs of clients — to empowerment and sustainability practices for clients. Organizations that place sustainability at their core dramatically change the way nonprofits operate. After the economic crisis in 2009, many nonprofits experienced a significant reduction in foundation funding. It was a call to find innovative ways to generate income by developing and owning social businesses. My organization, for example, has created a Social Innovation Center that will bring opportunity to young, socially innovative entrepreneurs to exchange ideas, resources, and network. This center not only brings opportunity for start-ups but also provides income to the organization by renting space.
Organizations that focus on the talents of their clients and employees are closing the generational leadership gap. The old way of leadership put centralized decision-making in a few experienced individuals inside the organization. The generational leadership gap is more about a way of thinking, managing and leading, and not precisely about age. Healthy organizations are inclusive and recognize an individual's contribution based on talent and specific skills rather than only experience. When I became the new program director at LEDC, I understood that I was a bridge between the old and the new way of thinking. It was crucial to integrate the existing organization's experienced staff to develop new leadership. I conducted an organizational and personal assessment to identify core strengths, talents, and weaknesses.
The new way of thinking is born from the recognition that generating and sharing key information is essential in developing healthy organizations. This, of course, presents challenges related to merging important quantitative and qualitative information for organizational growth. The organizational culture was oriented to track results based on qualitative histories. LEDC kept track of data, but this data was used more for reporting than for organizational growth. One example is a "business orientation," a short training to screen potential entrepreneurs. We learned that 3 out of 10 participants would work with us developing a business plan. We ask ourselves: is 30 percent retention a good number? When we add the qualitative piece, we realized that 70 percent of the participants who decided to not open a business felt that a business would put them at too much financial risk, and the "business orientation" helped them to make a wise decision. Knowing this, we decided to open a "management program" to serve the 70 percent not willing to be a business owner, but maybe willing to be a manager or supervisor. The management program was the fastest growth program in 2010. Healthy organizations understand the importance of measuring as a key to improvement in quality and innovation.